NEW! Shop the ASD Online Market
• Discover 1,100+ vendors, preview products, and access special online deals.
• Create your profile and connect directly with vendors!
ASD August 2–5, 2020 Show Has
Been Cancelled
Make plans now to attend the next show
Attend Liquidation Expo (NEW!)
ASD Market Week announces the launch of two new events in 2020 for wholesalers and retailers.
Resources for
the Retail Industry
Higher Margins, Wider Selection,
All in One Market
ASD Market Week (previously ASD AMD) is the most comprehensive trade show for consumer merchandise in the U.S. As the leading B2B trade show in Las Vegas, ASD brings the world's widest variety of retail merchandise together in one efficient shopping experience. Retailers of all sizes will find that the ASD Market Week show floor is filled with quality choices at every wholesale price point. Whether you have an online store, a brick-and-mortar business, or both, ASD is truly the wholesale buying event that can't be missed for any small to large sized retail, e-commerce, distribution, or importing business.
Register now for the opportunity to connect with thousands of attendees and vendors.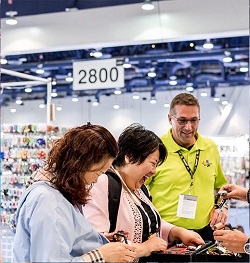 Over 45,000 buyers doing business with over 2,700 exhibitors, all in one place at one time.
Discover ASD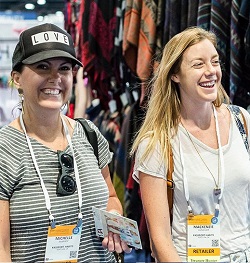 Find up to 300% margins when you buy at the lowest prices and shop the widest selection of products.
Tell Me More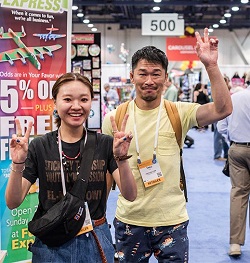 19 categories, fit for any buyer: gift and home, fashion and accessories, general merchandise, and more.
Explore Categories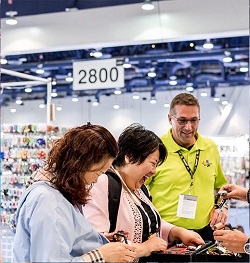 Over 400 new vendors are at every ASD show. Check out the widest selection of on-trend products.
Discover New Vendors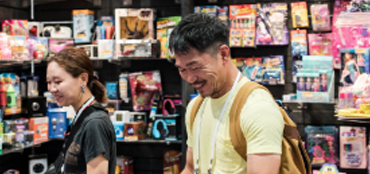 GROW YOUR BUSINESS

It's a great show! We're expecting our business to grow by 30% just based on what we found at ASD.
– Jimmy E., Deejays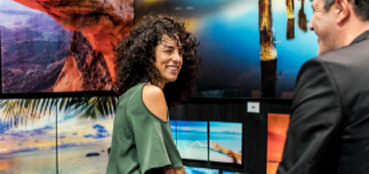 FIND WHAT YOU NEED

I love it! I'm launching my online business and I was able to find exactly what I was looking for.
– Naim M., Elbay Trading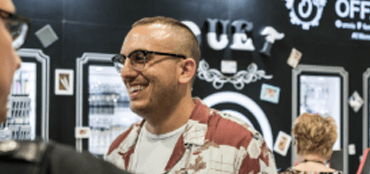 GROW YOUR BUSINESS

We've been coming to ASD for a long time. It's a great place to connect and see new products!
– Mike K., Gridrax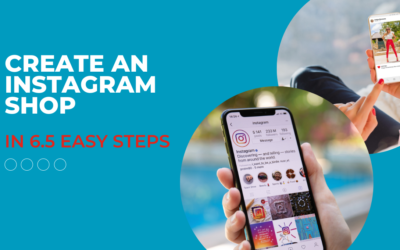 A few months ago, I taught you how to set up a Facebook page and shop for your retail store. Now...
read more
Register now for the opportunity to connect with thousands of attendees and vendors.
Attendee grants Emerald the right to use Attendee's name, image and likeness, including but not limited to any photographs or video taken of you at the show, for marketing purposes.
ATTENTION: Exhibitors and Sponsors at ASD Market Week may utilize badge scanning in order to follow up with you after the show. Please be aware that by permitting an exhibitor/sponsor to scan your badge, your contact information including address, email, phone & fax will be shared with the exhibitor/sponsor, and ASD Market Week will no longer be in control of how your information is used. Questions or concerns? Email privacy@emeraldx.com.
Emerald reserves the right to accept, reject or prohibit registration for or attendance at its events at any time for any reason.
Attendee expressly assumes, and releases Emerald and any affiliates from, all risks, claims, damages, losses, costs and expenses, whether or not reasonably foreseeable, associated with, resulting from or arising in connection with Attendee's participation or presence at the Event, including, without limitation, all risks of harm, damage, illness (including viruses or illness from any communicable disease) or injury (including death) to or related to Attendee and his or her person or property.
Attendee expressly agrees to fully comply with appropriate COVID-19 health and safety measures and protocols for attendance at the event, including the requirement to wear face masks at all times and maintain appropriate social distance. If needed, Emerald will have limited face masks available for those attendees who do not bring their own masks to the event. Emerald reserves the right to remove any attendee from the event for failure to adhere to the required COVID-19 health and safety measures and protocols for attendance at the event.
By agreeing to these Terms and Conditions, you confirm that you have reviewed and agree to the Emerald Privacy Policy.