We talked to ASD retailers across the country to understand what is affecting them most as they prepare to reopen.

We're all going through a lot right now.
There are some retailers who have stores that have been deemed essential, so they have been allowed to stay open. But many retailers have had to close their stores, sometimes with no understanding of how or when they can reopen. Because of the confusion surrounding COVID-19 and shelter in place orders, we virtually reached out to retailers to understand what their biggest challenges have been and will be moving forward.
What Does The Future Hold?

Overall, there's a sense of uncertainty surrounding what's next, especially in the retail business. Many of you are also wondering what the world will look like for the rest of 2020, or even into the next year. Here are just a few of the challenges retailers like you told us they're facing right now, and some solutions and resources that may be helpful.
Cash Flow Is A Real Problem
Many retailers expressed a real concern for cash flow as a result of stores, or the stores they sell to, having to close their doors or discontinue operations. Understandably, sales have significantly decreased for all retailers, even for producers of essential items like hand sanitizers and Lysol.
"The struggles we are facing is a reduced cash flow from all of the thousands of customers who have been forced to shut their stores," said Danny Cohen of ICM Distributing Company Inc. in Ohio. "The inventory that we paid for or will be paying for shortly is sitting in our warehouse instead of in our customer's stores. We also face the inability to keep products that are in demand rolling into our warehouse from the manufacturers."
Since April, small businesses have had the option to apply for the Paycheck Protection Program and other relief programs under the CARES Act. At first, the loans and grants were looked at as a saving grace, but they have been marred by complications, processing delays, and unfair prioritization applications by banks.
---
We've been keeping up with the multiple updates to PPP, and as of May 1, the second round of funding had started and new ways to apply, like through PayPal and Kabbage, were introduced. Nonetheless, the volume of loans approved through PPP have dropped by 84 percent in the last week, and we heard from some of you that being rejected has added to your challenges. As of May 12, the loan amounts have been capped and only agricultural companies are receiving new funds.
---
"We did not get the PPP small business loan like many other small businesses so we didn't get that life line," said Pierre Parranto of Aloha Dollar Store in Hawaii. "We are an essential business because we sell health care, food, pet supplies, hardware and cleaning supplies; however, we've had around a 70 percent drop in foot traffic and the average sale has dropped by 50 percent, so our cash flow barely covers payroll. We are open; however, we are not sure for how long."
Inventory: Too Much or Too Little?

An overwhelming response from our survey, and throughout phone calls and emails we've received from our customers, has been the desperate need to find inventory, and the urgency to get rid of unexpected excess inventory.
Particularly for Amazon and online sellers, retailers are struggling with locating inventory from many manufacturers who are sold out. Buying online has been lifesaving for consumers, but it has caused a struggle for sellers who haven't been able to keep up with the sudden need to increase their inventory right away.
"Our biggest business problem is keeping inventory on hand. We sell on Amazon, so much of our FBA inventory got depleted," said John Larson of Visions Business LLC in Oregon. "Aside from FBA, our sales have come from a couple of categories, and we Fulfilled By Merchant (FBM) and are out of stock on all of our best sellers. One of our vendors imports from China, and won't get a resupply until late May. Our U.S. manufacturer is sold totally out, and has had to scramble to ramp up production to meet this unexpected demand."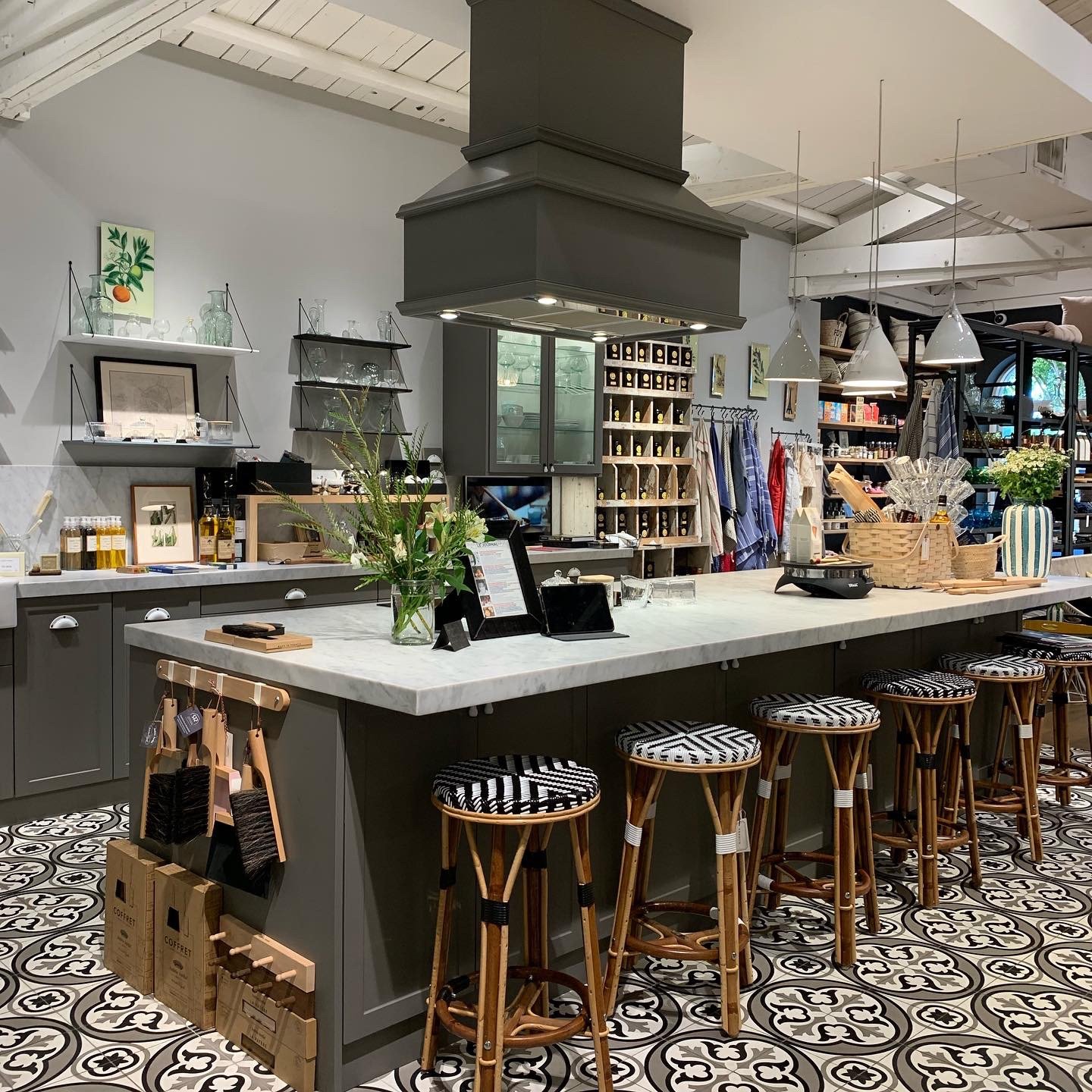 To help alleviate these challenges in locating inventory, ASD Market Week launched the Ready to Ship Program – a collection of our vendors who have products that are up and ready to go for buyers right now. We've also modified our Vendor Directory to include an RTS symbol and filtering to make it easier to search for vendors who have products in all categories ready to be shipped. We've also outlined seven wholesale marketplaces where you may find new suppliers online.
Online sellers have had to keep a close eye on decreasing product availability while keeping their online listings up-to-date, but brick-and-mortar stores who are closed have had to make sure they will be ready when and if they finally open. Also, it's hard to tell whether retailers will be able to bounce back or if the effects will be permanently damaging to their companies.
"As a seasonal company, our peak buying seasons have been obliterated," said Michael Huss of Group Publishing in Colorado. "It's all about the scenarios and what that means for revenue and inventory. Slow sales and excess inventory would be bad. A compressed sales period once things open up will be logistically challenging, but best-case scenario."
No matter what type of retail business you have, we're all unaware of what will ultimately happen in the future, but too little or too much inventory will always be a taxing problem for retailers.
What Are the Right Products to Sell?
This might be the right time to introduce or replace your business with a new product category. Many retailers mentioned completely changing their current business to include essential products or at least putting luxury items on the back burner until the economy gets to a better place.
"Being a new business, I'm mostly concerned about finding the right merchandise that still has demands in these times. I'm no longer looking for non-essentials and nice-to-haves," said Ahmed Tarakji of iLuxurify. "When I started I was hoping to fill my store with different varieties to maximize my opportunity, but now people are conserving and many are out of jobs which is affecting what they are willing to buy."
This is true. In fact, some of the fastest growing products being sold include items that promote health like disposable gloves, cough medicine, and soup, while, needless to say, sales in apparel, cameras, and party supplies have declined. Here's to hoping we get to a place where we can enjoy a new luggage set or electronics, but it's going to take some time. Businesses are already shifting considerably to address this challenge.
"We sell media items on a consignment basis for multiple friends of the library and outreach organizations. This pandemic is going to change dramatically the entire check-out environment, and we're simply waiting to see how it impacts libraries. We are already considering an entire change of our inventory," said Michael Eveland of EyesAcrossTexas in Texas.
What's The Right Thing To Do?
While taking into account the most profitable choices for businesses, retailers must also consider the moral implications of their upcoming decisions. There are many, sometimes dividing, opinions about what we should be doing to navigate the coronavirus, including how to stay safe and what is appropriate versus what might just be unnecessary. Every day we are learning more about this virus and being bombarded with seemingly conflicting information. Your customers are feeling it too.
That's why, even if your state has opened or is about to, your reputation may be affected if you decide to open your store sooner than your customers think you should or you do not take every precaution to keep your customers' safety a priority.
We heard that a big consideration for small- to medium-sized retailers is – what is the right thing to do? "In general, we are figuring out how to operate with all the different types of people – those screaming at us to shut down, those screaming we are taking protective measures too far and everyone in between. We are trying to figure out what we can salvage for this year," said Jodie Gateman of Aspen Crossing in Canada.
We're In This Together
While the circumstances of these challenges are particularly unique to what most of us have ever experienced, what we can gain from these novel times is that we're all feeling the effects of it together. All of our lives have changed and we are all figuring out the new normal and how to meet these challenges head on.
In the coming weeks, we'll be launching a series of posts that talk about finances, rent, legal rights and dealing with staff. Please make sure to visit the blog frequently and also visit our COVID-19 Business Resources page for more information on how to pivot and to find important resources available.