At this point, you've probably put a lot of consideration into what brings your target customer into your retail store. When it comes to merchandising, you've likely considered your customer experience from almost every angle, including from the inventory you sell to the type of in-store events you host. Yet if you still haven't started thinking about strategies to engage children with your store and inventory, your in-store experience might still be falling short for a wide range of potential customers. Whether your inventory targets millennial parents, baby-boomer grandparents, or teens who come in with their families and young siblings, creating a space where kids are entertained and distracted frees up these folks to interface with your inventory – and hence, strengthen sales.
---
To help support stronger sales and more engagement for the kiddos in your customer's lives, let's look at how you can cost-effectively modify your in-store experience to make it more engaging for kids.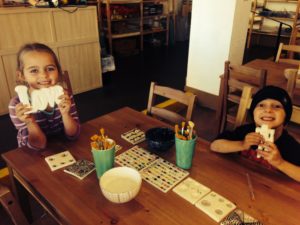 It's All About the Experience
You don't have to own a children's store to benefit from creating an in-store experience that appeals to youngsters. For many parents, shopping of any sort – whether for themselves or for their families – can provide a much-needed excuse to leave the house and to interact with the world-at-large. In fact, Racked reports that 78 percent of parents in the U.S. would rather shop in a physical store than order products online. So, there's a huge opportunity to make your store a destination for parents with kids by providing an interactive shopping experience that keeps the little ones engaged.
Utilize the Color Wheel
Without compromising your store aesthetics, it's possible to introduce color and excitement to your store that will help engage children. Because children respond to visual stimuli such as colors and recognizable characters, it's a good idea to introduce both these factors into a space that can entertain and – quite frankly – distract children from the rest of your store. Sciencing tells us that since children's brains are not fully formed yet, they respond best to primary colors such as red or blue rather than more abstract or subtle shades. Keeping this in mind, it is best to use bright and vibrant colors to attract (and distract) the whippersnappers in your store. Even having colored building blocks, coloring books or other toys on-hand and kept neatly in a basket is a great way to engage these mini customers while welcoming their parents or other caregivers to shop more leisurely in your store.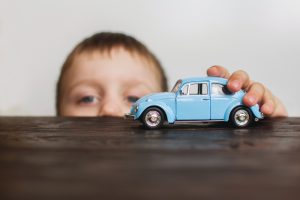 Build a Kid's Corner
What's small, inexpensive and will get children to beg their parents to take them to your store or business again and again? If you guessed a Kid's Corner, you're right. Increasing sales and engaging more clients at your store can be as simple as setting up a miniature table with a few chairs, pop-up books and interactive games for the youngsters. Bonus points if you create a tactile experience for the little ones with movable objects like large building blocks and some Play-Doh or slime… just be wary of art supplies such as paint or markers if you value your inventory. Keep it compact and neatly organized to help blend into your store display – and whenever possible keep it contained so that once the kids are positioned in this area, they cannot easily roam around. Then again, maybe you welcome these little ones to touch and discover everything your store has to offer. That's up to you!
Rethink Eye-Level
It only makes sense that as a fully-formed adult you don't spend much time thinking about placing your inventory or key items-of-interest any lower than 4 feet from eye level. Yet according to retail design experts on Medium, 3-4 ft. from the ground is exactly where you should be merchandising products geared towards children. Similarly, this is a great place to set-up small distractions to entertain tots while their parents do the shopping – so consider how placing brightly-colored floor decals just a few feet up from their eye-level can help gain the right kind of attention from your tiniest customers.
It doesn't take much to create an in-store environment that's entertaining for little ones. With a few tweaks to your existing space, you can provide tykes with a necessary dose of recreation while giving their parents a much-needed breath of fresh air while they browse through your store. Another step not to overlook when aiming to welcome kiddos? Make sure you announce this via social media, in-store signage and of course, employee and customer interaction. Word will spread fast once it gets out… and as a result, sales may just spike along the way, as well!
Discover the perfect children's toys, accessories, clothing and more for your store at ASD Market Week, held at the Las Vegas Convention Center, July 29-August 1, 2018.
---

Take advantage of ASD Market Week's 90+ free retail strategy sessions this July 29 – August 1, 2018 in Las Vegas.
---
By Jasmine Glasheen, RetailMinded.com