Despite certain headlines about stores closing, the retail business continues to grow. In fact, NRF predicts that retail sales will grow between 3.8 and 4.4 percent in 2018; and when it comes to retail's great rebound, in-store sales are leading the charge. In a typical month, a whopping 69 percent of U.S. internet users report buying from a physical store, while only 22 percent report buying something online. In other words, although e-commerce and internet sales are on the rise, brick-and-mortar is still where most of the magic (and profitability) happens for retailers.
Why Focus on Brick and Mortar
As e-commerce continues to grow, the online market has become increasingly competitive. The cost of renting a brick and mortar space, on the other hand, is more affordable than ever. Add this to the fact that most sales still take place in physical stores and doubling down on brick and mortar suddenly looks like a no-brainer. Bloomberg reports:
"For much of physical retail, there's the prospect of falling rents, making running a brick-and-mortar store more viable. For e-commerce, it's a surge in ad rates, or customer acquisition costs, plus shipping bottlenecks that will make "free shipping" more onerous to offer. And profit margins on an e-commerce sale were lower than the profit margin on an equivalent brick and mortar sale to begin with. All of this is happening when e-commerce is only around 10 percent of total retail sales."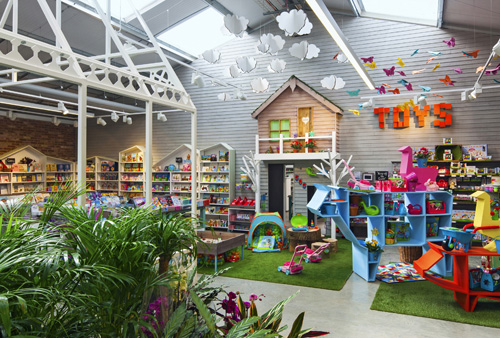 Arm Yourself with the Right Information
Although a strong physical store presence is undeniably important to exceeding margins, many retailers still struggle to find creative, cost-effective ways to increase foot traffic in their stores. The answer lies in creating a can't-miss retail experience or in-store event.Forbes reports, "In 2018, retailers will invest more resources in experiential shopping, with the understanding that the role of stores is shifting away from pure product distribution, to a much more experience-centric model."
So, it's time to ask yourself if your customers truly consider your store a go-to retail destination. If the answer isn't an emphatic "Yes," then have no fear because you aren't alone: Plenty of retailers struggle with how to bring customers into their brick and mortar stores. In this 3-part series, we are going to take a look at how to increase foot traffic to make your store a go-to retail destination in your hometown, starting with ways to make your store an event space to boost physical sales.
Identify What Motivates Your Customers
To create a successful event, you first need to understand what motivates your customers to make a purchase. There are a few primary purchasing motivators and knowing which of these motivators pertain to your target demographic will help you craft a successful in-store event that will appeal to your unique customers. Pick out which of these motivators are relevant to your target audience from the list below to get started. Are your customers motivated by:
· Philanthropy or charitable causes?
· Discount and incentives?
· Do they want to experience the newest technology?
· Are they interested in staying up on the latest fashion trends?
· Do they like games or contests?
· How about the ability to have their picture on your website or social media pages?
Choose the Right Event for Your Store
Now that you have a solid understanding of what motivates your core customer base, you can create an event centered around these themes or activities. For instance, if discounts drive your target audience to purchase, how about offering your customers a Friends and Family Night where they can get a sliding scale discount that grows with each additional customer they bring in? On the other hand, if your customers are motivated by a combo of technology and staying up on the latest fashion trends, you could host an in-store runway show that you stream through Facebook and Instagram Live.
What matters here is that your event is uniquely catered to your customers' interests, tastes, and schedules. If you base your event on demographic research, your customers will see that you've made an effort to understand them and to create an experience around the things they find most appealing, and it's on this foundation of mutual understanding that lasting customer loyalty is built. For more in-store event ideas, click here.
Promote Your Event Successfully
Marketing is key to the success of any experiential retail event. It's important to employ the right advertising tactics to make sure that the news of your event reaches your target audience. Since it's an omnichannel world nowadays, this means using everything from social media, printed flyers, and your physical store to reach out to the right customers. Depending on the size of your store, you might even consider sending a personalized invite to some of your VIP customers/heavy hitters. Keep in mind that your event will be as successful as the footwork that you put into it, so use all of the marketing methods at your disposal to maximize the profitability of your efforts.
In closing, keep in mind that while establishing steady foot traffic in your physical store does take time, this doesn't mean that you can't take steps to actively increase physical sales. By taking the time to understand your customers and crafting an event uniquely targeted to their unique interests, you can get the ball rolling in the right direction and begin working towards making your store a must-see retail destination!
Thanks for reading our blog, if you're interested in attending the complementary retail education seminars at ASD Market Week, you can learn everything you need to about how to build your business and increase profitability for your company by pre-registering today.