Is your store or site ready for this year's hottest seasonal retail trend? We're talking about selling fashion accessories directly to the most lucrative of audiences: festivalgoers (and the festival-inspired). Festival season is officially here, and it's time to build your customer base and supercharge your "Millennial" retail sales. Here's how.
---
Just like Halloween, Christmas, Hanukkah, and Easter are key calendar moments that retailers and online sellers should always prepare for, Coachella has become an important trendsetting moment in fashion.
After all, with spring finally here, nothing says "fun in the sun" better than outdoor music festivals. Cue images of palm trees, water-centered games, and Coachella's famous "Le Grand Wheel." But what festival is complete without the easy breezy allure of Boho-chic?
Over the last few years, festival-inspired fashion has become more than a "subcategory" of clothing and accessories. It's now an entire industry in the foreground of retail distribution, representing great opportunities to sell directly to millennials — and even their younger counterparts (a.k.a., Generation Z).
We'll break down how to market to festivalgoers right here – and stay tuned for next week's "Shop the Trend: Festival Accessories" post, once we see how Weekend #1 of Coachella will have set the stage for all must-have festival accessories.
---
---
The Business of Festivals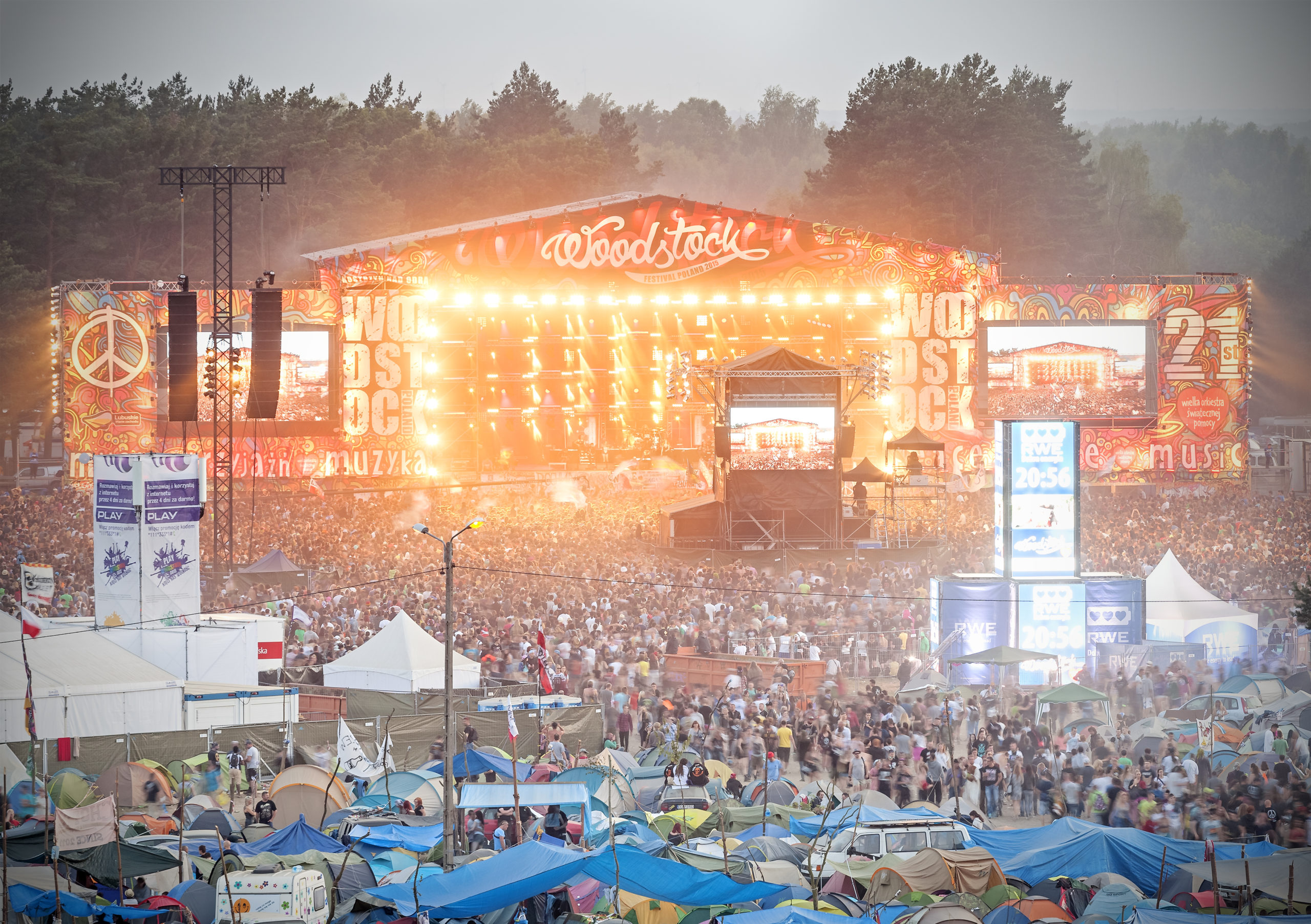 Although music festivals have been making news since the late '60s — first with Woodstock and then with the UK's Glastonbury Festival in the '70s — their status as "fashion moments" seemed to reach a fever pitch in 2012, when California-based Coachella was expanded to run over two successive three-day weekends.
---
Thanks to the attendance of celebrities, scenesters, and darlings of the fashion world, Coachella now holds the same clout as New York Fashion Week.
---
According to a 2015 article from The Atlantic titled "How Fashion Co-Opted Coachella," festival fashion may have even usurped the importance of the music itself.
---
Festivals and Social Media
The star-studded Coachella is now a playground for festivalgoers who go for the fashion and the parties — and of course for the chance to share it all on Instagram.
Case in point: during the festival's first Saturday in 2014, Indio desert attendees were shooting selfies so excessively that they "broke" Instagram with their shareworthy antics. Need more reasons to sell your fashion items to festivalgoers?
The competition may be fierce — especially with major international retailers launching capsule collections clearly inspired by the festie season — but with the right mix of social media strategies and marketing outreach, you too will be able to outfit festival crowds with your products.
---

---
Festival Fashion – The Trends You Need to Know About
Music and interactive festivals like Austin's South by Southwest have spawned an entire category of fashion (because really, anything goes). Outfits even border on "costumey" as attending the festival becomes an opportunity to get inspired and take on different personas.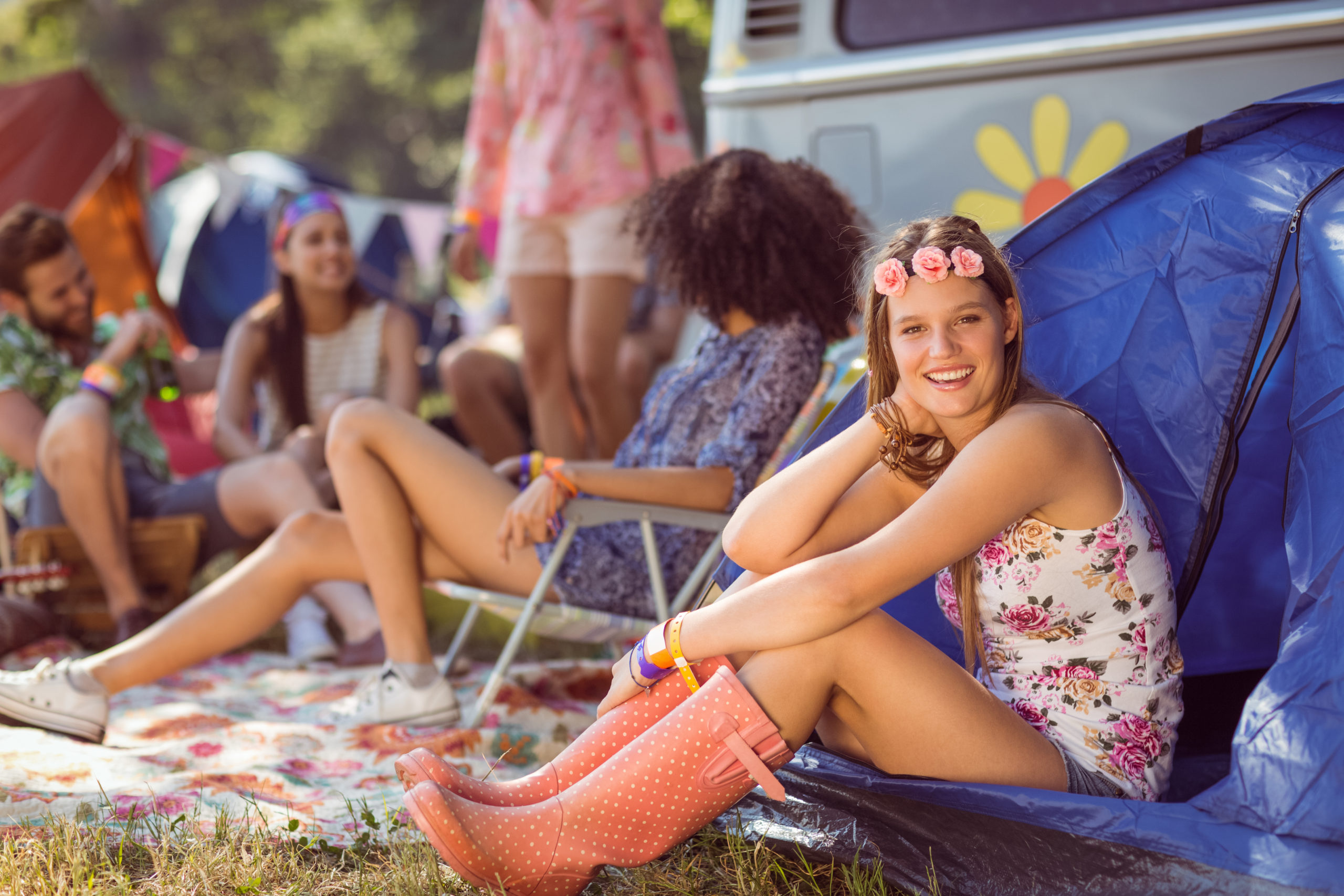 Whether it's '70s boho, '80s glam, or '90s grunge, festival fashion has a wide range of looks and trends.
---
Everything from hats, purses (especially backpacks and "cool" fanny packs), jewelry, flash tattoos, body jewelry, bandanas, and flower crowns are fair game.
---
Create a Social Strategy
If you're starting to promote your products in time for March and April (when South by Southwest and Coachella occur, respectively), it's a great time to create or update social media accounts on platforms you may have been ignoring: Instagram, Pinterest, and Facebook should be your priorities here.
Instagram: Post a healthy balance of product pictures along with festival-inspired images. For example, post memes, quotes, or scenery pics. You can even "regram" celebrity photos of the best-dressed celebs and bloggers at the festival! (So start to watch for relevant "festival style" photos on social media, now that festival season is in full swing.)
Important Note: If you repost an image of a celebrity on Instagram, make sure to include the hashtag #regram and then credit the account it comes from with the @ symbol along with the photographer's name and/or handle (if you have it). Image usage on Instagram is a gray area in terms of rights (it's become a bit like the Wild West), so it's always a good idea to credit the account name and photographer of the images you post.
Tip: Develop a branded hashtag to post along with your images to start creating buzz around your brand. The hashtag can be used on your Instagram and Facebook channels. (Forever 21's #F21xMe and Urban Outfitters' #UOAroundYou are strong examples.)
Facebook: It's still the most commercial social channel, and its reach is the vastest. You gotta include it.
Tip: Try to build your Facebook page's following by boosting some posts. You need to put in some dollars to get better reach on Facebook: you can't count on organic growth. Facebook offers a "self-serve" tool for businesses to accomplish this.
---
---
Pinterest: Create mood boards featuring your products — contextualization is everything. Aim for a mix of ambiance, quotes, and products. And definitely sprinkle in some inspiration based on best-dressed celebrities and bloggers. Pinterest users visit the visual discovery tool to feel inspired to create wish lists of what they love, so make sure you're representing!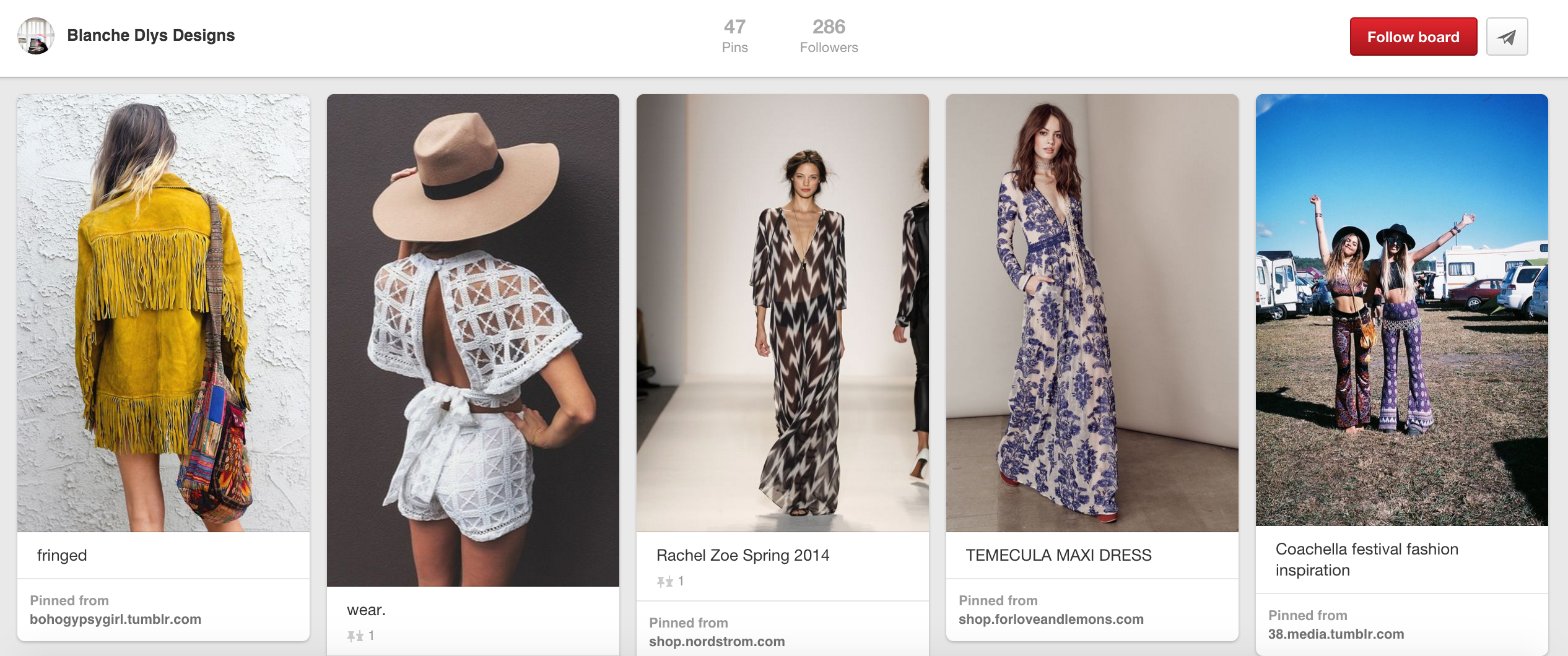 Tip: Make sure you follow the right accounts so that you see the right images in your newsfeed to pin. Try to pin a few images daily.
---
Run a Contest
Contests are a great way to promote your brand and create engagement.
A quick and easy way to run a contest is by holding it on Instagram. It can be as simple as giving away tickets to an upcoming music festival: if you missed the boat for Coachella, there's also the Governors Ball in NYC and Bonnaroo in Tennessee in June, Lollapalooza in Chicago in July, Panorama in NYC also in July (by the producers of Coachella), and Osheaga in Montreal in August.
You can also make the prize a package of festival gear. Bonus points if you can get the winner(s) to send you pictures of themselves wearing your products, so that you can share them on your channels later!
Tip: The contest mechanism can be as simple as asking people to tag a friend on a specified Instagram post, or comment and tag. This is a great way to help your Instagram account go viral, as tagging is the equivalent of sharing.
---
Try Influencer Outreach
The star-studded status of festivals and integration of social media makes fests the perfect playground for influencers and bloggers.
Companies are no longer relying on just branded marketing to sell their products; influencer word of mouth and validation are important pillars of the marketing mix, and the level of reach of the influencers you partner with all depends on your budget.
If you're operating with a larger budget, it's recommended that you contact an agency to help you secure and negotiate the influencers with whom you work. An agency that specializes in influencer outreach can track the right ones to fit with your brand at a price that works for you. The agency can also help you hash out a strategy for the campaign and festival.
If you're doing it on your own, identify some mid-tier bloggers and influencers and reach out to them via Instagram, or even with the help of a larger scale email outreach tool like Pitchbox. Shopping Links is also a great, low-cost way to connect with bloggers and Instagram heroes.
---
Set Up a Booth at the Festival
Setting up a booth at a festival is a great way to ensure both visibility at the site of the fest and amazing sale opportunities — especially if you're selling accessories!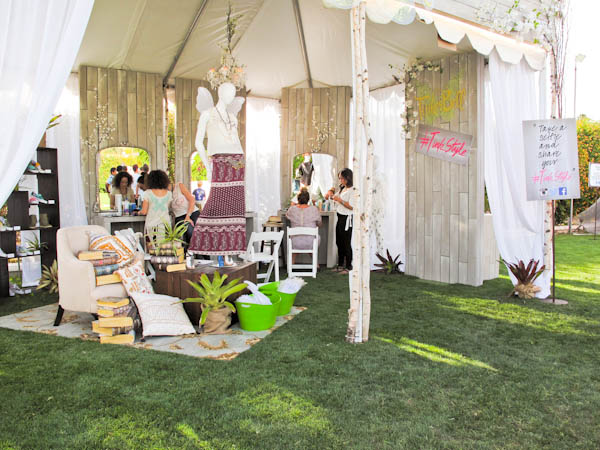 If you do manage to set up a booth at the festival of your choice, take advantage of the branding opportunity by producing handouts or some sort of takeaway featuring a branded hashtag. If you're making the investment in a booth, you'll want to leverage all the promotional opportunities to ensure traction.
Entice customers to post pictures of themselves on social media with a specific hashtag so that you can leverage the images as user-generated content. It will be the gift that keeps on giving!
So how do I set it up, you ask?
As for logistics, here are the steps to follow (most of the festivals have the same steps, but I focused on Bonnaroo as an example):
Visit the festival website.
Fill out an online application form: there are usually options between signing up as a regular product vendor, food, or craft vendor.
Check the vendor fees: in the case of Bonnaroo, the fee for a vendor space is $2,700 for the duration of the festival. The fee includes a 10×10 space, a plastic coated canvas tent, and basic electric service. It also includes four vendor staff credentials that can access the site.
Set up your booth: Bonnaroo starts June 9th, and vendor check-in occurs two days prior for most of the vendor sites at that fest. The set-up normally takes place the day before opening (but the times differ slightly based on the site at which you're selling).
Insider Tip: Own a retail shop nearby to one of these festivals? Create discounts or special promotions that directly reference what's coming to town.
---
The Takeaway: Marketing is Music to Your Ears
Festivals may be considered playgrounds for their attendees, but festival fashion has become a battlefield for retailers. Once you establish a presence at the festival that best suits you and your budget, equip yourself with the right mix of social media, influencer outreach, and, of course, products!
Considering the potential of music festivals and the global reach that social media provides, the opportunities for selling your products to festivalgoers are endless.
---

---