What they are and why they matter to general merchandise retailers
As the final blog by guest writer Allison Ball, a former grocery buyer turned wholesale consultant, and the creator of Retail Ready®, we're excited to share some reflections on 2020 and learnings as we enter the first quarter of the new year. During the pandemic, we've seen the gourmet food industry grow and knew our vendors would benefit from the knowledge of a seasoned retail buyer. With ever-evolving consumer needs, we'll continue to provide you with timely insights via 'Retail Review,' a series of guest articles from industry experts across retail, distribution, and wholesale in addition to importing and exporting – so stay tuned!
---
2020 brought massive change to the food industry and accelerated many of the trends that we were starting to see over the past few years. While some of the movements of 2020 were momentary trends, I predict that a few key shifts will impact our industry as we continue into 2021.Here, I'll share three things that smart food and beverage vendors can think about as we move into the year ahead, and how to use information to position your business for success.
Trend #1: Click & Collect Goes Mainstream
When COVID first hit mainstream media in the US in March 2020, it brought about feelings of panic, confusion, and fear. We didn't know what was safe to do and what wasn't, but one of the clearest messages that we received was "stay home and avoid indoor shopping trips." Shortly after, we saw a surge in online shopping.
COVID-19 accelerated the trend of e-Commerce across industries and the food & beverage sector benefited greatly from this surge: shoppers were turning to the internet for grocery delivery, and stores scrambled to figure out the backend operations to make this easy and convenient for their customers.
At-home grocery delivery is here to stay and will become mainstream, even with smaller chain and independent stores.
In spring and summer 2020, most larger retailers had an advantage here, as the big players like Walmart, Target and Whole Foods already had their systems in place to click and collect. However, smaller stores quickly caught on. They either turned to third-party providers, like Instacart, to handle the ordering & delivery logistics for their markets, or they made swift moves to streamline their operations in-house. Websites were revamped, electronic inventory management was put in place, and additional staff was hired to support the increased demand for fulfillment and delivery.
As we move past the surges of COVID, I see online ordering and curbside pick-up or delivery enduring as a key customer need. The convenience of placing a grocery order from your couch and on your own schedule is valuable in our busy society.
What does this mean for you as a food or beverage vendor? It means that in 2021, brick and mortar wholesale is still relevant, as consumers are now able to have the best of both worlds: in-store AND online shopping from their favorite local retail shop. So often food and beverage founders hear that "e-Commerce is the future!" and, while it IS crucial in our industry, it's important to realize that a large portion of this online sales will be through physical stores.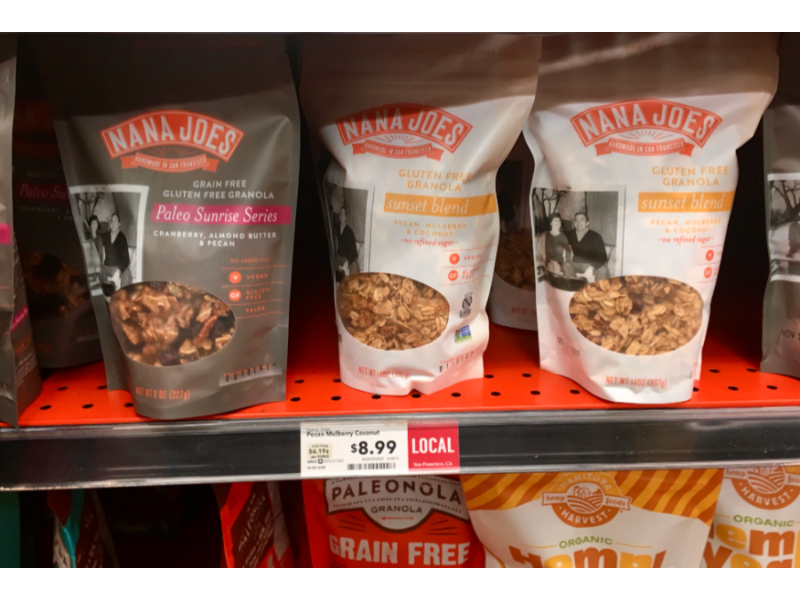 Trend #2: Product Discovery Goes Digital
We highlighted the importance of virtual trade shows, but it's worth repeating: wholesale buyers are finding new products for their shelves – be it physical or digital – online. Gone are the days where a buyer has to go to an in-person tradeshow, flying across the country and spending thousands of dollars to attend a show. Buyers have always been pinched for time, and the arrival of the Zoom tasting appointment and the virtual pitch has been a welcomed change in their busy schedules.
While I do think that we'll resume in-person events once it becomes safe to gather in large crowds, I predict that Buyers will continue to welcome digital product discovery, virtual trade shows, and online appointments as they find new products in 2021 and beyond. It saves so much time and money that it's unlikely that Buyers would go back to their "old ways, even though a few years ago a virtual tasting was unheard of!
What does this mean for you as a food or beverage brand? You've got to have your virtual pitch nailed down, and a product that stands out through a computer screen. You have to have your sell sheet, price list, and marketing materials dialed-in. You've got to figure out your Zoom background, and how to unmute yourself seamlessly!
No more fumbling as you navigate through your digital pitch. The competition is too cutthroat to be the brand that has spotty wifi or mediocre sound quality when you've got the spotlight. For tips on preparing for that virtual pitch, click here. With that in mind, we turn to a final trend that I'm excited to see continue in 2021.
---
Read About More Trends
Top Personal Care Trends of 2021 | Register For Our Wellness Trends Webinar
---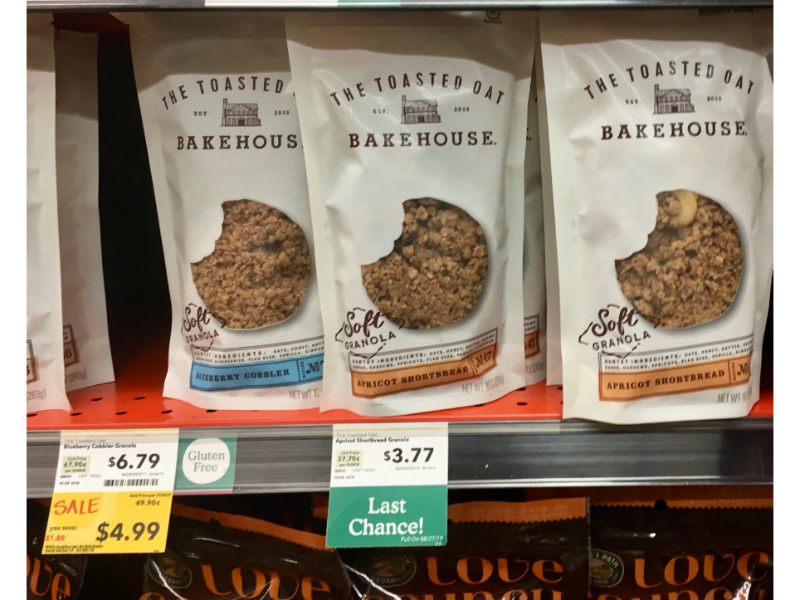 Trend #3: Brands are Becoming Savvier
Gone are the days when you could grow a brand with a delicious product in a cellophane bag with a home-printed sticker as a label. While I don't say that to discourage an emerging brand who is starting small and on a budget, I do want to be clear that you've got to have a certain level of business aptitude and wherewithal to succeed in our industry – now more than ever! Brands are entering the market at a higher level of sophistication and market savvy, particularly in the past few years. From a grocery buyer's perspective, it means that wholesale accounts and category managers have their pick of the best of the best. They don't have to settle for brands whose ideas are "half baked," and if something isn't selling on their shelves, they can move along to a product that might perform better.
What does this mean for you as a food or beverage brand? It means that competition is strong, and you've got to be prepared to play at a higher level in our industry than ever before. You have to educate yourself on how to navigate this world of wholesale, knowing that a Buyer doesn't have time for you to figure out the behind-the-scenes in order to accommodate their requests. You've got to have your ordering, delivery, production, promotional, and marketing logistics in place before that first interaction with a potential new account.
If you're not fully prepared, that Buyer is going to move along to the next brand who's in their inbox. Buyers now expect brands to be prepared with data on how your line performs on shelf, how your category is trending, what marketing strategies you have to support your product line, and how you'll drive product discovery and hold consumer attention.
The good news is that there are more resources than ever to help support brands as you grow. From online publications, to trade resources, to podcasts, or online education (like my Food Biz Wiz podcast or my Retail Ready online course), there are countless ways for you to become educated on how to grow your business in the channels that you want to pursue. Don't make the mistake of thinking you can wing it in 2021.
While 2020 brought challenges across the board in the food & beverage industry, it also brought innovation, an unprecedented acceptance of technology to our outdated sector, and a refreshed priority for local, better-for-you brands. I'm excited for us to continue to embrace these changes from last year and use them to move our industry forward.
To feature your products and start meeting new buyers, join the ASD + IGES Online Market.