At this point, you've probably heard time and time again that it is much cheaper to retain an existing customer than to recruit a new one — 5 times cheaper, to be exact. All too often, however, retailers are so focused on recruiting new customers that they forgo the relationship-management necessary to retain their existing customers — resulting in decreased brand loyalty over time. After all, if companies only incentivize new customers, what motivation do longtime customers have to remain brand-loyal?
---
In this article series from ASD Market Week, we are going to explore some of the most effective techniques to boost brand loyalty with three of the top consumer demographics: Millennials, Generation Z and Baby Boomers. To begin, let's start by taking a look at Millennials — the generation which debatably catches the most flack for being fickle consumers.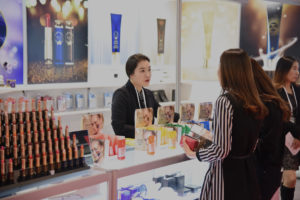 Myths About Millennial Loyalty
For a while there, it was difficult to look at your phone without seeing another article about the Millennial generation's lack of brand loyalty. Now while it may be true that Millennials are slightly less brand loyal than previous generations, a recent global study by Daymon Worldwide found that Millennials are only a measly 6 percent less loyal than Gen Xers — a number hardly worthy of all of the headlines and animosity that's been directed towards Millennials in the past few years. Further, NRF reports that Millennial parents are 19 percent more likely to remain brand loyal than parents from other generations — even when there are cheaper options available from other brands — and that 44 percent of Milennials report being more loyal to brands today than they were 5 years ago.
Since the notion that Millennials are inherently disloyal consumers is all hype, let's discuss some tactics to help your retail store attract and retain Millennial customers.
Profiling the Millennial Customer
The term "Millennial" refers to people born between 1981 and 1996, so there is a big disparity in age between the youngest Millennials, who are only 22 years old, and the oldest Millennials, who are turning 37. To understand how to market to your Millennial customers, you first have to realize that you're talking about people who are just graduating college as well as the parents of teenagers. Obviously, you can't market to all of these consumers the same way, so you'll want to start by segmenting your Millennial customers by factors such as age, gender, income-level (if known) and parental status. To help, consider what BusinessWire recently had to say:
"Millennial women want a deeply personal experience with brands, and those relationships come with high expectations. Brands need to do their own listening and take a people-based approach to their marketing and experience delivery."
Is Relevance the New Loyalty?
These days almost every retail business has some type of customer loyalty program. Offering Millennial customers rewards or incentives for making purchases has become so common, in fact, that simply handing them a punch card or giving them access to a tiered loyalty program isn't enough to incentivize them to shop with a specific company. In fact, the Harvard Business Review reports that 71 percent of customers aren't motivated by loyalty-based marketing initiatives and that companies are losing upwards of $1 trillion annually because they aren't consistently employing relevant marketing initiatives. This article goes on to suggest that for retailers to truly differentiate themselves in this day and age, they need to market to customers based on relevance, rather than by hoping their existing loyalty program will provide a strong enough incentive.
So, how can you use relevance to create lasting relationships with your Millennial customers?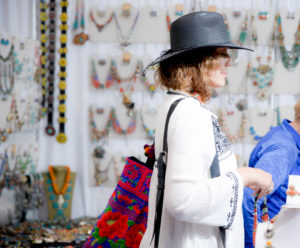 Building a Relevant Community
As many merchants and brands have come to realize, Millennial customers are highly motivated by price. However, price isn't the only factor that Millennials consider before making a purchase. Let's take a look at Merkle and Levo's findings from a recent study on Millennial women:
Women represent $170 billion in spending power (out of the $200 billion Millennial market as a whole)
57 percent purchase from brands which share their values and/or stance on important issues
47 percent know the origin story of their favorite brand
40 percent follow their favorite company's founder or the company's brand representative on social media
To use these findings to make your brand more successful with Millennial customers, choose a brand advocate out of your current staff who customers can connect and engage with on social media. Then, hone in on what causes are important to both your company and your target demographic — think along the lines of sustainable inventory sourcing, ethical business practices, and/or raising funds for a local organization or animal shelter, all proven tactics to provoke Millennial attention. Be sure to get the word out about your chosen cause(s) on social media and in-store, as well, so that they can be a catalyst to increase dialogue and loyalty with Millennial customers.
Tying it all Together
Millennials aren't much different than their predecessors, Gen X and Boomers, were at their age. While it's true that the Technological Revolution and all the online competition that came with it called for companies to have a strong customer loyalty program from the outset, it's also true that businesses must work to create and maintain a relevant community around their brand. By aligning your company with a cause, choosing a social media spearhead, and being as transparent as possible about your business practices, you will be able to create a loyal, ever-growing Millennial customer base.
---

Take advantage of ASD Market Week's 90+ free retail strategy sessions this July 29 – August 2, 2018 in Las Vegas.
---
By Jasmine Glasheen, RetailMinded.com