Baby Boomer consumers have a lifetime of experience that they bring to their retail purchasing decisions. As a result, you have to think differently about how to generate loyalty with Baby Boomers than you do with Millennials or Generation Z. So, how can you capture this customer? It's easier than you might think. In this final edition of a three-part series, explore how to keep the attention of Baby Boomers. Missed part one discussing Millennials? Explore it here! Missed part two discussing Gen Z? Discover it here!
---
Below, explore how you can capture – and keep – the buying attention of Baby Boomers.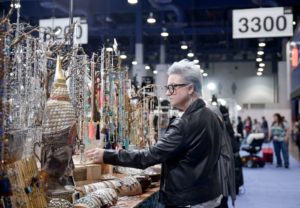 Who Are The Baby Boomers?
Born after World War II, Baby Boomers are now between the ages of 53 and 71. Given the medical advances of the last few decades, Boomers are healthier than ever and aren't slowing down any time soon. Over the next 20 years, spending by people 50 years and older is expected to increase by 58 percent to $4.74 trillion, while spending by Americans aged 25-50 will grow by only 24 percent.
In addition, Boomers will inherit $15 trillion in the next 20 years, and 70 percent of the disposable income in the U.S. is controlled by Baby Boomers. In other words, they wield a lot of spending power and it's a customer base that retailers can't ignore.
Just as with Millennials and Generation Z, you have to know how to best appeal to this group.
Use Technology To Your Advantage
It's often thought that senior citizens are clumsy with technology, and while they might not be Instagramming their avocado toast about 60 percent of Boomers spend time reading blogs and online articles as a source of information and entertainment. About 70 percent enjoy watching videos about products and services. While those 70 years old and up are less likely to be on social media sites or shopping online, younger boomers do use sites like Facebook and shop online regularly.
Another thing they love? Coupons! Most will willingly adapt to digital loyalty programs or an app if you make it accessible. Baby Boomers like to show off what they've earned more than any other generation, so give them an opportunity to earn your loyalty points and, in turn, you earn their repeat business.
Keep It Simple
According to a report by Synchrony Financial, Boomers want to keep things simple, so make sure your website looks classic, neat, and uncluttered by too many colors or complicated categories. Make sure everything – from a user-friendly interface to relevant content – makes your e-commerce site immediately appealing to Boomers.
When it comes to an in-store experience, the same holds true. The setting, experience, and environment are all very important to Baby Boomers. They're more loyal to brands that offer an immersive experience, so be the one to give it to them. They like things spelled out for them, so don't get trendy with acronyms and lingo. Instead of using phrases like "24/7" or "LOL," spend the time crafting straightforward messages that won't confuse your potential customers.
Make It Personal
Although 82 percent of Boomers are on social media, they still strongly prefer the personal engagement of traditional stores when making actual purchases. Around 84 percent of Boomers expressed their preference to shop in-store, and 67 percent reported that if an item they want is available online or in a nearby store, they prefer to purchase it at their local retailer rather than order online. In part, this is because they crave the personal experience.
They have a lot more free time than other groups, and value face-to-face conversations and pleasantries — something more than a screen in their face.
"So many of these stores are trying to go high-tech with the notepads and the checkout on the floor," said Deborah Weinswig, executive director and head of global retail and technology for the Fung Business Intelligence Centre. "That goes way over the heads of Boomers. They need to keep the cues and clues about shopping in a real-world environment firmly grounded in their stores."
Take the time to have conversations and get to know them on a personal level, and you will be rewarded with their loyalty.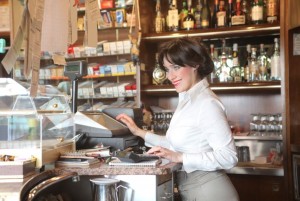 Customer Service Is King
That's all well and good, but it's most crucial to build the right team that can anticipate and meet the needs of your customers. Millennials now account for the largest portion of the workforce, and they usually feel a tie to Boomers thanks to the relationships they have with their grandparents. Individuals with strong relationships to family often have more patience and respect for the older customer, and the older customer appreciates the personal service.
According to Haslehurst, Boomers are more willing to "engage with store associates, which perhaps sets them apart from the tech-first Millennials. Appropriate levels of staffing, as well as welcoming and helpful staff, are important, although many would prefer to keep engagement 'optional.'"
That great service can benefit you in the long run.
"Boomers are much more likely to come from referrals," said Craig Hood, executive vice president of Allegro Medical. "Do a great job for your customers and then ask them to spread the word through their personal networks. And make it easy to share a product or service through email, or social media."
And that's advice that never grows old.
Did you miss part two of the Loyalty Among Customers series from ASD Market Week? Check it out here!
---

Take advantage of ASD Market Week's 90+ free retail strategy sessions this July 29-August 1, 2018 in Las Vegas.
---
By Nicole Leinbach Reyhle, RetailMinded.com