When you think of Tiffany's, what do you think of? For most people, it's not the jewelry as much as it is the iconic robin-egg blue box that the jewelry comes in. Need proof that you can judge a book by its cover? While Miller-Coors' sales slumped last year, they introduced the Miller Lite retro can, which increased sales by nearly 5 percent. They didn't change its beer; they simply changed the can it came in.
You don't have to be Tiffany's or Miller Lite to use packaging and branding to your advantage. Packing isn't "just" packaging — it's an important way to communicate everything about your business. Not convinced? Start thinking about your product packaging and consider the below factors to help. 
Packaging Sets You Apart from the Competition
There are literally thousands and thousands of products on the market all fighting for your customers' attention. That's probably why every year around 95 percent of new products fail. To avoid falling into that statistical realm, consider that one-third of a consumer's decision in a purchase is based solely on product packaging. 
To succeed, your product packaging has to stand out and look different from your competitors. It has to be attractive, functional, and economical to achieving the best consumer sales.
Take Trunk Club, a company that hand-selects clothing for men. Instead of sending it in a regular package, it sends its stylist-curated outfits in cardboard "trunks" that fit the convenience and style of its service. Not only was the design relevant to the name of the product, it was also creative and entirely different from what many of its competitors offered. And it worked like a charm, as after five years in business, they were bought out by Nordstrom's for $350 million. 
"One-third of a consumer's decision in a purchase is based solely on product packaging."
Colors Influence Customer Buying Habits
Colors are there for more than just aesthetics. In fact, your brain reacts to different colors in different ways. The most influential brands in the world have colors that they are easily recognized by. Picture that Tiffany blue again. What about McDonalds and Coke?
Colors – quite simply – can become synonymous to iconic brands. Yet, let's take a few steps backwards and consider why these colors were chosen to begin with.
Before deciding on a color scheme for your own product packaging, it's important to study and know your target demographic. White product packaging brings to mind safety, purity, and simplicity, while blue is the most liked color world-wide. Specifically, dark navy is considered more professional than light blue, which is considered more playful.  
Regardless of the colors you choose, take note that color experts agree that a product looks less sophisticated if too many colors are added to the packaging, so choose wisely.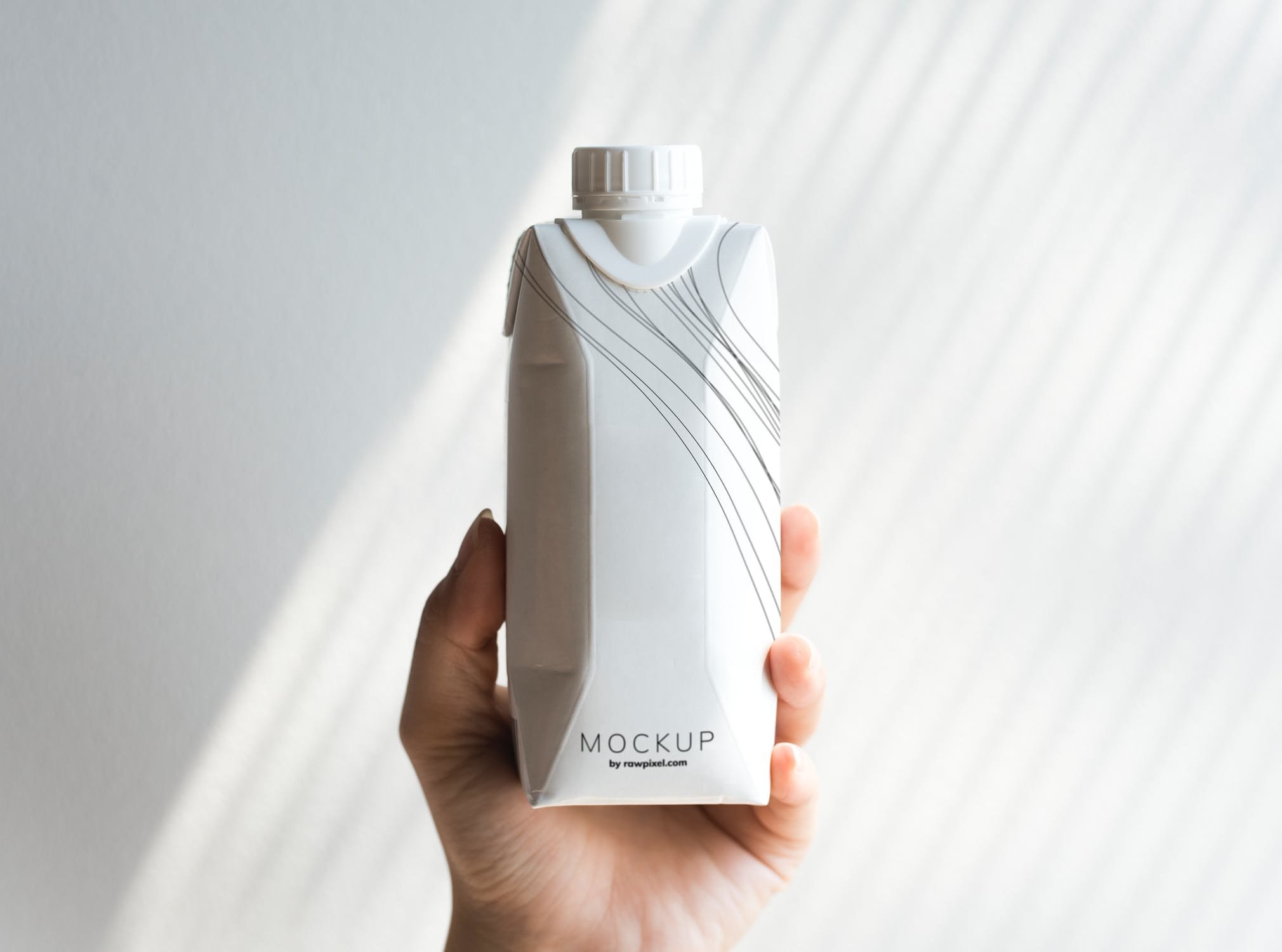 Create Brand Recognition
Consider a brand like Apple, and the second you see their packaging, you know what you're going to get. This iconic brand has great products, but they also have great brand recognition — largely done through their packaging.
Keeping this in mind, your product packaging should give customers something to talk about. It should encourage them to recommend your company and, in turn, increase your brand's popularity and sales. If your packaging stands out from the crowd, people will make the assumption that your brand as a whole is something that they should check out.
Start a conversation with copy placed on packaging that will have consumers thinking about your brand long past a brief exposure window. The next time they see your logo on a package, they'll recognize your brand and feel a sense of familiarity — and, hopefully, loyalty.
Packaging = Powerful Marketing Tool
When you see a smile on the side of a box, you know it's a package from Amazon. That proves that something as simple as the way you send out your products can be one of your strongest marketing tools both in-store and out.
Branded products are easily recognized, so designing packaging with your logo front and center helps consumers remember your product next time they're shopping. What does your packaging say about your product and your brand? What message is your product's packaging conveying to shoppers and other consumers?  
Take some time to step back and evaluate whether or not you're using your product packaging to your best marketing advantage. It's a simple way to convey your brand — and boost your bottom line.
The Takeaway
Your product's packaging is meant to communicate a purpose: what your brand stands for and why that's important to the customer. By focusing on your product packaging, you're taking advantage of the opportunity to create a lasting impression not just on your store shelf, but also in the minds of your customers.

If you're looking for ways to strengthen your brand and increase store traffic – whether online or offline – visit ASD Market Week's over 100 free educational sessions and learn how to improve your retail business! Begin by registering for ASD for FREE today.

---
By Nicole Leinbach Reyhle of RetailMinded.com. Select images courtesy of pexels.com and Adobe Stock.