Imagine an online store with no traffic data. That business couldn't survive without tracking how many visitors there were and how many left abandoned carts behind. So why aren't brick-and-mortar retailers collecting similar visitor traffic data in their physical stores?
---
Retailers have traditionally relied on sales numbers to measure their stores' success. However, sales numbers alone can't tell you everything you need to know about the health of your business. Foot traffic analytics provide the baseline you need to evaluate your success.
Foot traffic trends reveal areas where you can optimize operational efficiency and identify opportunities for growth. Whether you have a brick-and-mortar store or you're considering selling offline in order to diversify in an increasingly crowded ecommerce space, it's the data point you can't afford to miss. To help? Consider these three points below.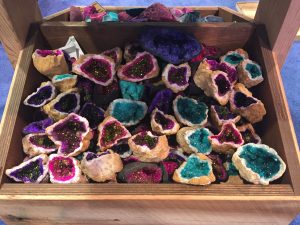 Reason #1: Optimize Your Staffing
In a recent MIT study on retail staffing, researchers found that one apparel retailers' stores lack of adequate staffing translated to a weekly loss of $2,380 in holiday sales per store, amounting to $565,890 in lost revenue across all locations. Managers were staffing based on sales when they should have also been factoring in shopper traffic. According to MIT Sloan visiting professor Rogelio Oliva, this traditional method "result(s) in labor-to-traffic mismatches, which can hurt sales revenue."
Creating a staff schedule around predicted foot traffic demand helps you avoid staffing errors, creating an environment where each employee can provide the best level of service to each visitor and increase conversions. Even if yours is the only name on the shop roster, foot traffic analytics can help you identify when to plan breaks and when to cut or extend store hours to maximize sales. Without foot traffic data, retail solopreneurs too often work long weeks, focused on meeting unpredictable customer demand during the day only to face long nights processing inventory.
With foot traffic trends, you can plan breaks and store management tasks for lower-traffic periods so you can provide attentive service to your customers while actually going home when you planned. Like how that sounds? We don't blame you! And as retail expert and past ASD Market Week speaker Cathy Wagner explains, when you "increase profit" you "get a better night's sleep!"
Reason #2: Measure Your Marketing Success
Do you know whether your marketing dollars are driving visitors to your store, and whether those visitors buy anything? More than half of small business owners in 2017 planned on shifting their marketing dollars from traditional ads to digital ones and investing more in social media marketing, according to Thrive Analytics, bringing the need to track the success of these campaigns to the forefront.
Quantify whether your campaigns are bringing visitors in-store by correlating clicks and calls to increases in foot traffic. It's important to monitor conversion rates to measure whether you're converting those visitors into customers or losing them out the door due to inadequate service. Adjust your investment accordingly so you see a higher return with less wasted on ineffective campaigns.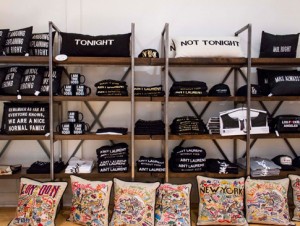 Reason #3: Plan for the Weather
There is a direct correlation between fluctuations in weather and store traffic. According to Business.com, customers are less likely to visit physical stores during rainy or gloomy days and are instead more inclined to stay in and do their shopping online. By planning staff schedules around this, you can mobilize your team for when the weather will bring in more visitors and therefore opportunities to sell. Likewise, you will be better prepared to tackle other projects on days where predicted weather will reduce foot traffic.
Conclusion
Historically, independent retailers have had to compete against enterprise retailers' size and influence, but in a rapidly shifting retail landscape, those legacy players are no longer guaranteed the upper hand. Better in-store data is your missing piece of leverage. Use foot traffic analytics to optimize your store to offer superior service… and measure your growing success with the data that will help you thrive.
ASD Market Week is your chance to level up your retail business with thousands of vendors and robust educational offerings. Why not level up your foot traffic counting methods, too? Stop by Dor's table at the Independent Retailer Conference to learn how easy it is to get started with foot traffic analytics.
---

Take advantage of ASD Market Week's 90+ free retail strategy sessions this March 11-14, 2018 in Las Vegas.
---
Contributed by Joanna Rutter. Rutter writes about retail tech and is a marketer with Dor, a foot traffic analytics solution for retailers of all sizes. Read more of her writing at blog.getdor.com.