Competition is fierce for e-commerce retailers. Platforms such as Shopify and BigCommerce are making it easier than ever to set up an online business, while eBay and Amazon help sellers extend their reach to consumers worldwide. Keeping this in mind, BigCommerce reports the top three factors that influence where U.S. customers choose to shop are: price (87%), shipping cost and speed (80%), and discounts (71%). However, with so many e-commerce operations cross-selling and drop-shipping from one another, customers are gravitating towards authentic retail experiences – even those that do their shopping primarily online.
---
To help your own brand create a standout e-commerce experience, consider the ten tips below.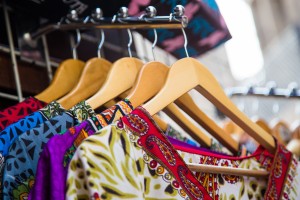 Tip #1: Make Shipping Info Easy to Find
Be clear and concise with customers about your shipping options and only set expectations that you can fulfill. Media Post reports that 50 percent of customers have abandoned an online shopping cart because they didn't like their shipping options and 77 percent of customers expect to see delivery options posted on the product page.
Tip #2: Automation Drives Long-Term Profits
Don't waste your employees' time by having them fulfill repetitive shipping tasks that automation can eliminate. As your business operations expand, consider looking into 3rd party fulfillment or simply drop-shipping from the manufacturer. Also, look into automating basic customer service tasks such as responding to common questions.
Tip #3: Social Media Excellence is a Must
E-commerce retailers especially can't afford to ignore the impact of social media. Shopify reports that "the average digital adult spends 5 hours per day on their devices and '50% of time-spent is in social, messaging, media and entertainment applications.'" In other words, a strong social media presence can help your company reach nearly double the number of potential customers.
Tip #4: Design Your Website Mobile-First
It's no secret that shoppers are going mobile. According to WWD, mobile browsing accounted for 60 percent of the traffic to retail sites and almost 40 percent of orders in 2017. So, it is essential to invest in a mobile-first e-commerce website…if you haven't already. However, don't take this to mean that you should entirely abandon your desktop marketing strategy.
Tip #5: Plan for Shoppers that Use Laptops
The fact that many customers are gravitating towards mobile conversion shouldn't deter you from putting resources into your desktop website and advertising strategy. After all, Statista reports that only 39.6 percent of total e-commerce sales will be generated from mobile devices in 2018, and predicts that "it won't be until 2021 that mobile exceeds desktop in sales numbers."
Tip #6: Relaxed Return Policies are a Major Motivator
Like it or not, your company's return policies are important in determining whether or not a customer chooses to make a purchase. In fact, eMarketer reports that more than half of customers will avoid shopping with retailers that have strict shipping policies in place. So, create a return policy that is relaxed – but also reasonable. Display it prominently on your website so that there isn't any confusion about your rules for returns.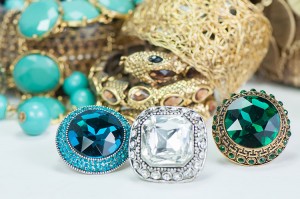 Tip #7: Give Customers All of the Information
Customers respond to authenticity when it comes to where they shop and spend money…so aim to create an authentic experience for you that allows them to gain all the information they need to make an informed purchase. This can include comprehensive photos of your inventory, information about how your products were sourced, accurate descriptions of products available for purchase, materials and sizing information, and more. Transparency builds trust… therefore, don't hesitate to give your customers any pertinent information that you have.
Tip #8: Always Showcase Testimonials
Customers trust online reviews to tell them which stores are reputable, as well as which products are suited to their needs. Over 88 percent of customers reference online reviews before making purchasing decisions, so displaying online reviews and testimonials is an important factor in increasing your online profits.
Tip #9: Keep Your Advertising Hyper-Local
Personalization isn't just for mom and pop shops. In actuality, it is extremely important for ecommerce retailers to remain tapped in to where your advertising is being displayed. Factors such as weather, community events, location-based purchasing behavior, and more can impact what advertising focus will influence customers from that particular zip code.
Tip #10: Respond to Customers as Quickly as Possible
Customers don't want to wait for service. Long wait times lead to dissatisfied customers and to negative reviews. So, consider using a chatbot in your online store to give customers immediate responses to questions and to direct them to the right place or person to fulfill their customer service requests.
Finally, remember that creating an authentic retail experience isn't only a necessity for brick and mortar retailers. In fact, it can be the differentiating factor in driving ecommerce traffic to your online store. By implementing the above tips, you will be ready to deliver an online shopping experience that captivates and keeps customers returning to your business – one click at a time.
---

Take advantage of ASD Market Week's 90+ free retail strategy sessions this July 29-August 1, 2018 in Las Vegas.