The chaotic events of the last two years have challenged many marketplace sellers. We moved from inventory shortages in 2020/2021 due to supply chain disruptions to inventory surplus in early 2022 as online shopping slows. 
Sellers dealing with too much stock were forced to implement deep discount pricing strategies to minimize holding costs.
For sellers on the Amazon platform, for example, the cost of keeping unsold inventory has unfortunately become more expensive in 2022 as the eCom giant faces an influx of costs due to overdevelopment of warehousing and transportation infrastructure and the downturn of sales in the face of record inflation. The retailer reported a $3.8B loss in Q1 of this year; the first down quarter since 2015.
In response, Amazon raised their fulfillment fees in January while adding dimensional weight to the equation, introduced five percent gas and inflation surcharge in April, and added extra fees for aging inventory in May.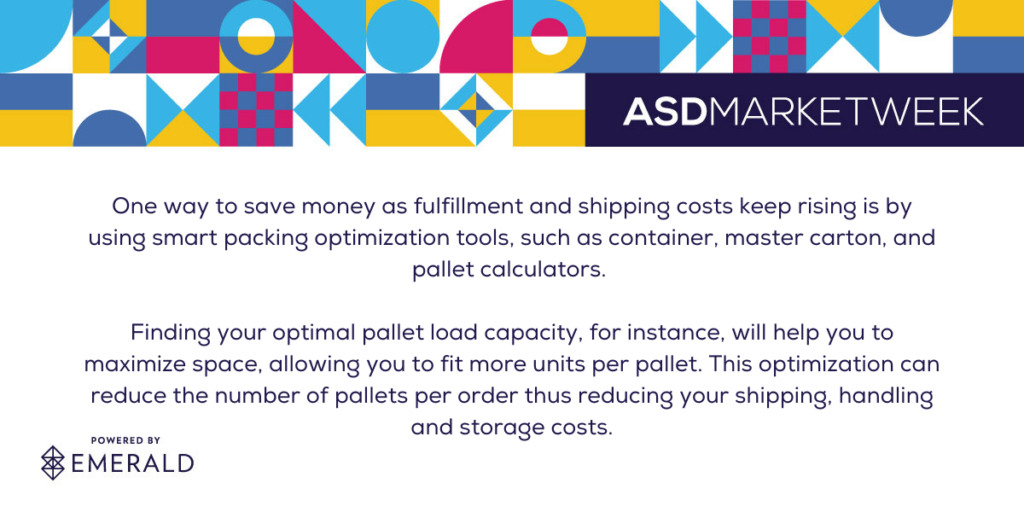 Another problem is stocking out, which can be even more costly than overstocking.
During the height of the pandemic, many sellers scrambled to restock amid shortages while dealing with Amazon inventory restrictions. This resulted in sellers:
Purchasing more stock as a buffer for emergencies;

Air shipping from their supplier to fulfillment centers;

Sending LTL or small parcel deliveries from 3PL to marketplace warehouses more; frequently, meaning higher shipping and storage costs.
These situations show how adapting to extreme circumstances can quickly put you at a disadvantage.
So, how do you stay on top of inventory amid uncertainty?
Inventory-Minded Marketing to Control Stockouts and Overstocking
Inventory-Minded Marketing is about getting your Inventory and Marketing teams to work together so you're not frequently stocking out or clogging your warehouses with excess inventory.
Putting vital coordination touch points in place is crucial. If your Marketing Manager fails to get the marketing plan vetted out by the Inventory team to make sure there's enough inventory on hand, marketing efforts could drive so many sales that it could inadvertently cause a stockout. When incorporating Inventory-Minded Marketing, consider applying the following coordination:
The Marketing team sends their marketing plans to the Inventory team to vet out before execution.

Utilize a good inventory reporting tool that your teams can use to stay up-to-date with current inventory levels. The Inventory team should provide the following reports to Marketing weekly or monthly:

Stockout Risk Report.

If your Marketing team knows you've got a product that's at risk of stocking out, it allows them to make adjustments to possibly avoid it.

Slow Sellers Report.

Isolate and review your slow sellers so your Marketing team can decide how to increase their efforts to boost sales. Identifying slow sellers mainly depends on your business model. For instance, if a product's velocity only ranges from 5 to 20 units per day, you may mark those as "Slow Sellers."

Liquidation Report

. Identify and track excess inventory to quickly handle it before you incur expensive holding costs. The items on this report would be

extremely

slow sellers you don't plan to restock, for example, those selling below 5 units daily. Your team will want to figure out how to sell through or remove this stock while incurring minimal expenses. 

Overstock Report

. Find out how many days of inventory are left on hand per product. If this is greater than 90 days, or whatever you deem to be excessive based on your business, you'll want to devise a plan to move that inventory more quickly.
With Inventory-Minded Marketing, both teams can communicate effectively with each other and avoid inadvertently creating stockouts or overstocking. 
Improve Inventory Control to Maintain Profits
As we head into Q4, you'll probably soon be developing your marketing plans for the holiday season. So, again, before putting any marketing plan into action, make sure to include slow sellers or overstock into this plan. Then, get the plan vetted by your Inventory team to ensure you don't drive yourself into a stock out or get stuck with too much inventory by year end. A little coordination goes a long way to having a great sales season.
---
Chelsea Cohen is the co-founder & CEO of SoStocked, an industry-leading inventory management software for eCommerce. As an inventory expert, Chelsea has been featured on podcasts & events such as AM/PM Podcast and the Prosper Show where she educates on inventory control and profit optimization across the supply chain.