Understanding Amazon FBA Reimbursement; a guide for online sellers by GETIDA. 
---
How much unclaimed Amazon FBA reimbursement are you leaving on the table? Our company, GETIDA, an organization that identifies and recovers Amazon FBA reimbursements owed to retailers, anywhere from 1% to 3% of a seller's annual revenues go unclaimed. 
What does that mean to you as an Amazon seller? Let's say your revenues were $1 million on Amazon. You could be losing out at least $10,000 and as much as $30,000. This essential guide to Amazon FBA reimbursement explains what Amazon FBA reimbursement is, why it happens, and how you can ensure you get back the money that is rightfully yours. 
What is Amazon FBA Reimbursement? 
Amazon handles billions of worldwide transactions. Mistakes happen. Items are misplaced, misrecorded, or lost. According to Amazon, if an item you (an online seller) sends goods to Amazon, and part of the Fulfillment by Amazon (FBA) service is lost or damaged at a facility or by a carrier operated by Amazon or on behalf of Amazon, Amazon will replace that item with a new item of the same FNSKU or we will reimburse you for it. There are five types of Amazon FBA reimbursements:
#1: Lost Amazon FBA Inventory
Your inventory gets lost during shipping or at the Amazon FBA warehouse when it is accidentally placed in other Amazon FBA seller accounts or an incorrect barcode. Amazon's inventory reconciliation reports provide details on missing items. But you have to continually review these reports to identify cases of lost inventory. 
#2: Damaged Amazon FBA Inventory
Stuff gets broken. Either when mishandled at the fulfillment center, in the course of shipping to the customer, or when returned by the customer. There is a Damaged Inventory Report in your Seller Central account. However, just because Amazon reports your damaged inventory, it does not automatically result in Amazon FBA reimbursement.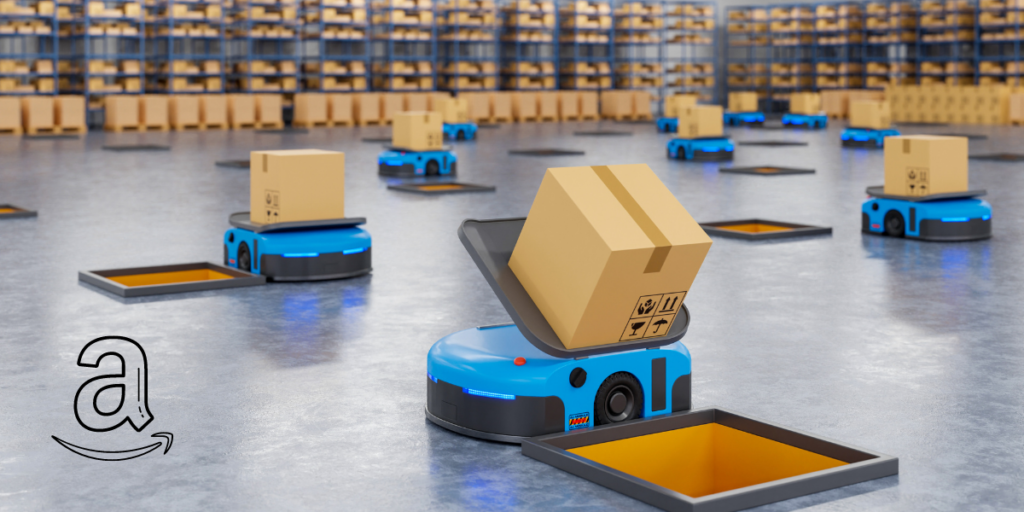 #3: Returned Amazon FBA Inventory
Returns and refunds represent a significant portion of potential discrepancies given Amazon's highly favorable customer return policy. There are several instances when Amazon improperly processes a return and you are owed Amazon FBA reimbursement. You have to perform a proper Amazon audit to determine when this occurs. 
#4: Destroyed and Disposed Amazon FBA Inventory
Amazon can destroy and dispose of any FBA inventory it deems unsaleable without your permission. The only way to know when that happens is to review your Amazon Seller Central account continually. 
5. Amazon FBA Inventory Overcharges
Amazon FBA sellers are charged for storage and shipping, as well as commission fees. Sometimes you are overcharged. This usually happens when products are  assigned larger than accurate dimensions and/or weights that result in higher FBA storage charges. It is your responsibility to check Amazon's reported product dimensions and weight compared to the actual manufacturer metrics to determine whether you are overcharged.
How to Identify Amazon FBA Reimbursement
To identify possible Amazon FBA reimbursement, regularly review your Seller Central transactions and shipping reports. Then document and submit claims within 18 months of the occurrence to the appropriate departments. Incorrectly filed claims are automatically rejected and require refiling. 
This is time-consuming and tedious. And you could go to all the time and trouble to submit claims for Amazon FBA reimbursement that are ultimately denied and/or that don't add up to all that money to justify all that effort.
What are your other options?
You can't just assume you aren't owed a lot of Amazon FBA reimbursement. The potential loss could amount to 3% of your annual revenues.
You could hire someone, either an employee or a VA (virtual assistant). VAs typically work for a flat rate, so that is a less expensive option than an employee salary. But in either case, you have to spend time to train that person, assuming, that is, you are entirely clear on the Amazon FBA reimbursement process yourself. 
There are companies that specialize in recovering Amazon FBA reimbursement. And that's where we come in: 
The Best Amazon FBA Reimbursement Solution
The most robust and risk-free solution for Amazon FBA reimbursement is GETIDA. (GET Intelligent Data Analytics). It provides:
A powerful software that scans the last 18 months of your transactions for potential Amazon FBA reimbursement.

An experienced team of former Amazon reimbursement employees who submit and follow up on claims. 
There is no charge to use the software or for GETIDA to file claims. GETIDA only charges a percentage of approved Amazon FBA reimbursement claims, with the first $400 free of charge. It's simple and easy to get started. There's no obligation. Nothing happens without your approval. It couldn't be simpler, easier, or potentially better for your bottom line to use GETIDA and claim what could be substantial Amazon FBA reimbursement. 
---
About GETIDA
GETIDA is the global leader in Amazon FBA auditing and reimbursements. GETIDA is an approved solution provider on the Amazon Seller Central AppStore and audits billions of dollars of FBA transactions daily for FBA sellers worldwide.
To learn more about GETIDA, please visit them at the Independent Retailers Conference at ASD Market Week.