As a retail or online selling entrepreneur, it's essential to get inspiration from the right resources. We checked in with top retail consultants and expert speakers from ASD Market Week's Educational Sessions — and we're excited to share their required reading reccos with you here! So head to your local bookstore or upload these to your eBook reader, stat.
---
Every so often a book comes along that changes our mindset and gives us the insight we need to grow and thrive. While there is inspiration to be found daily via podcasts and webinars, picking up a solid book — especially a classic — can be just the lesson and pick-me-up we're all looking for.
But with countless new titles arriving every year, it's quite a challenge to hone in on a curated selection. Let the Insider be your guide.
---
Are you an online seller or indie retailer? Reserve your free ticket here to ASD Market Week, a B2B merchandise trade show and retail education conference in one, with free expert e-commerce and retail strategy sessions every day.
---
The Main Message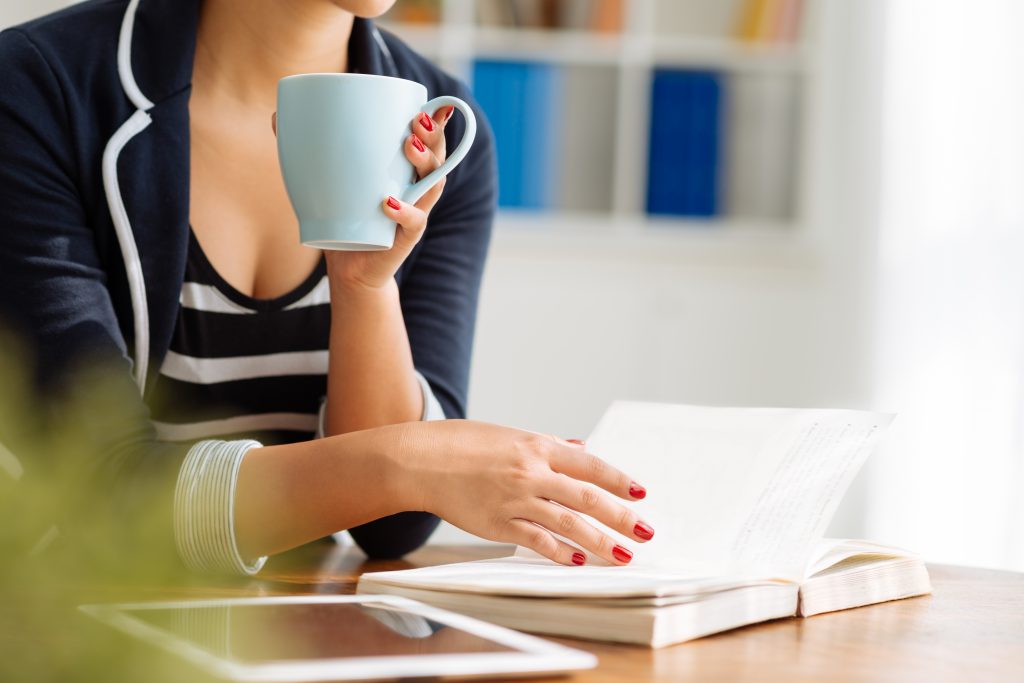 One of the themes that resonated throughout ASD's Educational Sessions at the Las Vegas Convention Center — and even throughout ASD Market Week in general — was work-life balance, an important tenet that independent sellers must maintain. Lifestyle is an important metric to being a successful online seller or indie retailer, and losing sight of this can lead to burnout, frustration, and general overwhelmedness.
---

---
Work-life balance allows you the ability to take a step back and look at your business from different perspectives. After all, having some time to breathe can often lead to winning "ah-ha" moments.
---
8 Must-Read Books for Independent Retailers and Online Sellers
After sitting on numerous expert Amazon, eBay, and e-commerce panels at ASD — and talking to top industry experts — behold the list of books they swear by! We hope they inspire you as much as they've inspired us!
---
#1. Why We Buy by Paco Underhill (Updated & Revised Edition)
Retail guru Paco Underhill has his finger on the pulse of emerging retail trends in both online retail and brick-and-mortar stores. This guide about our ever-evolving consumer culture offers tactical advice on how to keep your existing customers and attract new ones.
Why It's Important:
Although this list of must-read books is in no particular order, this one is touted by many as the #1 book that every retailer needs to read. In fact, it's a classic that merits rereading every few years.
"One of the keys to success in retail is watching and adjusting to your customers' behaviors, whether in store or online. After all, having spent countless hours watching customers shop, Underhill has taken his observations and turned them into retail best practices," says Susanne Kernan of SNR Brand & Licensing Strategists. "Why We Buy offers an extended lesson on what makes a better, more productive shopping environment, from fixtures and signage to category adjacencies."
---
Achieve the ultimate in work-life balance by mastering Ferriss' method of efficiency. With case studies and a step-by-step guide, the concept of making more money while working less hours can be more than a pipe dream.
Why It's Important:
Again, it all boils down to living the dream — without having to wait until retirement age to do so. (YOLO, right?) According to Ferriss, one of the keys to success is knowing how to do what you love while still enjoying life. And the promise of being able to achieve this is pretty hard to resist!
---
The former editor-in-chief of Wired magazine knows a thing or two about the power of connectivity online — and how to best create content to get the best "bang for your buck."
Why It's Important:
As an online seller, it's key to understand the importance of "niches." Don't try to appeal to everybody — it's the niches that will spread more quickly.
This idea underscored something John Lawson said while at ASD Market Week: "It's hard to get the whole pie. Aim for a slice of the pie." (We just love this.)
---

#4: Arbitrage by Chris Green
According to Amazon's bio about this book, "Arbitrage is the practice of taking advantage of a price difference between two or more markets, striking a combination of matching deals that capitalize upon the imbalance, the profit being the difference between the market prices."
Why It's Important:
It's important for online sellers to understand the Arbitrage business model for those interested in buying products to be resold online. It also focuses on FBA (Fulfillment by Amazon) and ScanPower, a program that allows users to source and evaluate items for resale.
---
#5: The Millionaire Next Door by Thomas J. Stanley, Ph.D., and William D. Danko, Ph.D.
This best-selling book outlines the seven common traits of self-made millionaires. Prepare to be surprised: many of these millionaires could be your neighbor and you wouldn't even know it.
Why It's Important:
It's always good to be reminded to live within your means, not be frivolous, and love what you do. Authors Stanley and Danko also remind readers that "failing to plan is the same as planning to fail."
---

In this prequel to Built to Last, Jim Collins examines how a good company can become a great company. Collins identified eleven of the Fortune 500 companies and discovered the common traits among them — and they don't include a high-profile CEO or fancy, new technology.
Why It's Important:
There's a reason this legendary book makes its way onto the curriculum of many marketing classes and is cherished by managers and CEOS who reread it every so often for a refresher.
These two quotations resonate with the entrepreneurial-minded:
"Greatness is not a function of circumstance. Greatness, it turns out, is largely a matter of conscious choice."
"For, in the end, it is impossible to have a great life unless it is a meaningful life. And it is very difficult to have a meaningful life without meaningful work."
The eleven traits identified by Collins might just serve as your roadmap for success.
---
As an ASD speaker hailing from the Internet Merchants Association, Robyn Johnson can speak first-hand about being a successful online seller. She got her start by buying and selling items at garage sales and Craigslist, and then moved on to eBay and Amazon (earning over hundreds and thousands of dollars on eBay and over a million on Amazon!).
Why It's Important:
Johnson is now a coach and consultant, and she offers advice in Amazon Brand Management — talk about legit! As someone who has successfully been through the steps, you will learn her secrets to success and the four milestones she's identified in her business.
---
Check out expert Robyn Johnson's No-Fear Guide to Buying Wholesale for Amazon.
---
To think that Napoleon Hill penned this in 1937 (during the Great Depression) proves just how much of a visionary he was and how timeless his tips are. Hill — an attorney and journalist — was inspired to write this book thanks to a suggestion from business mogul Andrew Carnegie. It is the result of Hill interviewing over 500 millionaires — the likes of F.W. Woolworth, Charles M. Schwab, and John D. Rockefeller. Today, Business Week magazine's Best-Seller List ranked it the sixth best-selling paperback business book, while John C. Maxwell includes it in his A Lifetime "Must Read" Books.
Why It's Important:
For starters, this: "A quitter never wins and a winner never quits."
Pretty amazing to think this classic quote hails from Think and Grow Rich. Napoleon Hill's thirteen proven steps to success will serve as the blueprint to your business as well. Hill lays the plan out in his introduction: he reminds readers that this book is based on facts, not fiction, and that it conveys the universal truth of not only what to do, but how to do it. He also states that all achievement and all earned riches originate from one idea. And that great idea can disrupt an entire industry!
---
Honorable Mention: Essentialism by Greg McKeown
The premise behind Greg McKeown's book is that focusing on less will lead to greater success. McKeown draws on experience from following the leaders of the most innovative companies in the world to demonstrate how to achieve the disciplined pursuit of less.
Why It's Important:
Although this "less is more" philosophy isn't a novel concept, it has since become the go-to book for mastering time management, leadership, and success. Being an "Essentialist" will inspire you to say "no" to projects and people so you can be selective and focus on the right things that will make the highest contribution possible.
It'll also help you achieve that elusive work-life balance as it prevents you from being stretched too thin.
---
The Takeaway
These authors and thought leaders have made their mark — now it's time to get inspired and use their insight to make yours.
---
What books have inspired you lately? We'd love to know! Follow @ASDShow and tag your photos #ASDTips. You can keep up with the latest business trends and find the right wholesale products to sell at ASD Market Week in Las Vegas — a merchandise trade show and retail education conference in one, with free e-commerce and online strategy sessions every day. Get your free ticket here!
---