The retail industry is evolving at full tilt and the wide adoption of artificial intelligence is leading the charge. If you're still uncertain about whether artificial intelligence will impact your niche of the retail sector or not, consider that AI is forecasted to boost profitability in the retail and wholesale industries by almost 60 percent by the year 2035. This means that no matter what sector you currently operate in, AI can and will disrupt retail.
It's fair to assume you may still be grappling with the idea of how artificial intelligence will truly impact your unique business. Keeping this in mind, ASD Market Week provides a round-up of some of the ways that forward-thinking retailers are using AI to create more effective – and more profitable – retail businesses.
---

Intelligence-Powered Recommendations
Chatbots are among the many ways retailers have been enhancing customer service on websites for many years now, but did you know that retailers like North Face are already using AI algorithms that direct customers to specific products based on what they type into their chat boxes? Think of this as a virtual employee that processes real (typed) speech in real time. In fact, Insider Trends reports that "North Face is one of a number of companies using IBM's Watson AI to improve its business. It uses Watson to help recommend the best coat for a customer, for example. When visiting the website, the customer is asked to answer some questions about what they're looking for, such as where they will wear the coat. The algorithm then uses this to suggest the best product match. What's most interesting about it is that customers actually type their answers in rather than selecting from a pre-made list of options."
Leveraging AI to assist in customer service is not something that select retailers can do, but retailers of all sizes can do. In fact, as it becomes more and more popular, it will also become something customers expect no matter where they are shopping.
---

---
Product Categorization in Online Marketplaces
Artificial intelligence can be used to turn a so-so online marketplace into a streamlined selling machine. One example of this is Amazon India that has already put AI to work to improve and translate content on its website. Expanding on this, Coresight Research reports that "in India, Amazon is using AI and machine learning to help sellers categorize their products appropriately, track which products sell best during holidays and festivals, and formulate promotions that will prompt higher sales of those products. The retailer is also working on using AI to improve image quality and product descriptions, identify and remove fake reviews, translate millions of product pages, and provide content in India's regional languages."
Gaining clarity among consumer expectations, actions and product selection is yet another benefit from AI.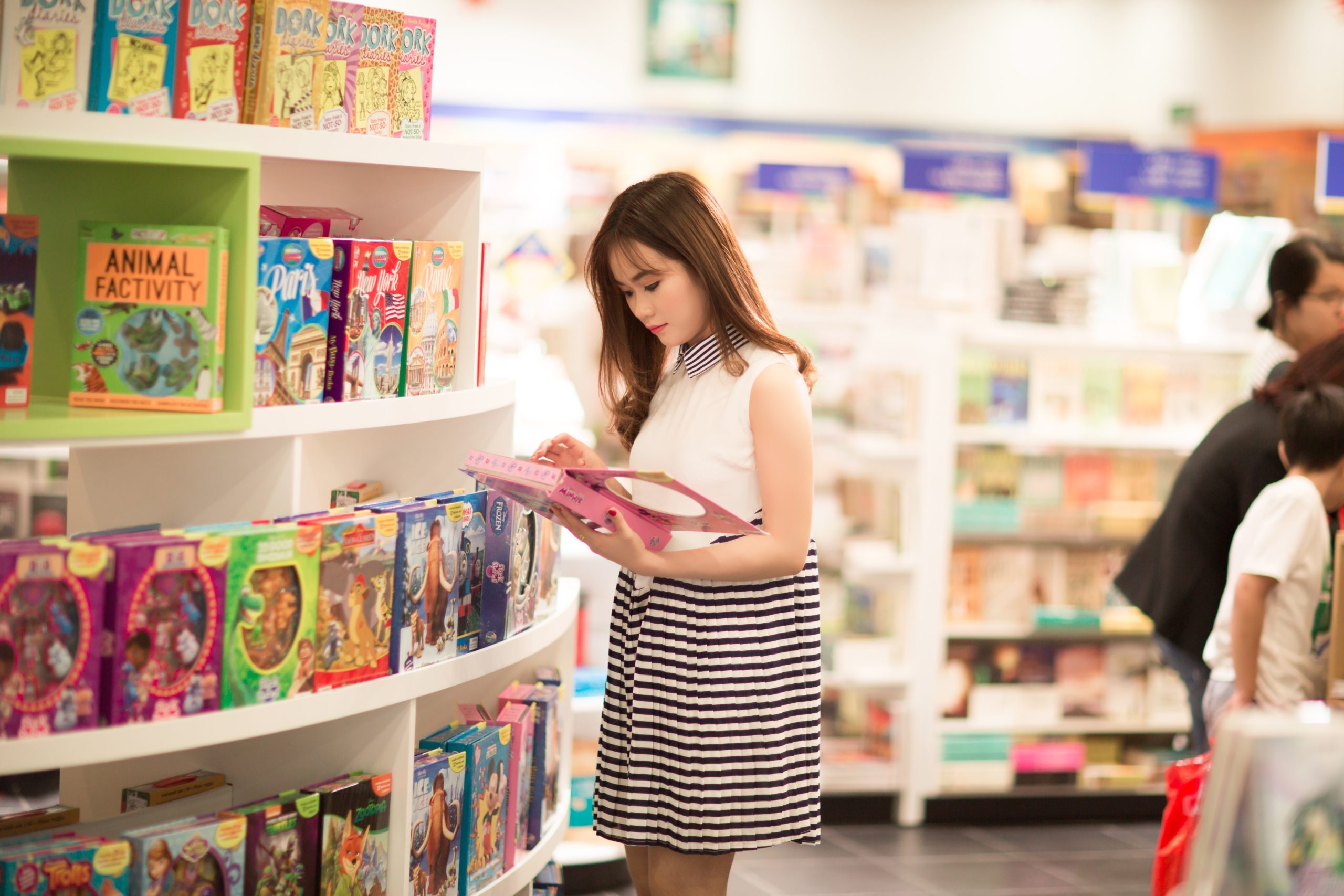 In-Store Customer Service Applications
As retailers work to build more competitive omnichannel operations, in-store customer service often gets dismissed in favor ecommerce rich experiences. However, AI can be used to help associates provide better customer service in-store as well as online, allowing employees to strengthen their customer services. One of the ways this can happen is through facial recognition technology used in-store. Kairos "uses facial recognition and AI to identify customers and inform store associates about their preferences, as well as to measure foot traffic and demographic trends throughout the day, and even to detect shoppers' moods and attention spans. Staff can take this information into account to deliver more personalized service, including presenting shoppers with offers that are triggered by their past purchase history."
When you leverage AI to help understand in-store customer behavior, you welcome the opportunity to better support your customers in their path to purchase.
Accurate and Immediate Data Entry
Finally, another benefit of AI that retailers can gain from is using AI to do some of the technical data entry work that stumps their hourly employees more quickly and more accurately. Target is one of the retailers applying this in their efforts and have begun using AI to tackle some of their less-than-ideal employee tasks. As Target COI Mike McNamara tells Biz Tech Magazine, "today at Target we're using AI to tackle some of our thorniest problems, like supply chain optimization, but we're also using AI to solve a gazillion everyday little problems. For example, we sell mix-and-match swimwear online, and we used to rely on photographers to tag their images as, say, a bikini top or a bikini bottom. Well, those photographers are artsy types, and it turns out that accurate data entry is not high on the list of their priorities. The result? Misery. Today, we use a trained AI model to tag the images, and the result is joy."
As you can see, AI offers a variety of benefits – including solving what has historically been a challenge.
---

---
Retailers are using artificial intelligence to fulfill a wide variety of operational needs and – as the above examples show – whatever problems you might face in your retail business's day-to-day operations. To help your store become more predictive, more productive and even more profitable, consider how AI may be able to work for you.
Looking to learn more about the latest retail technology and how it can improve your bottom line? Attend ASD Market Week, where you can 90+ free educational sessions and connect with retail experts. Register to attend today.
---
This post was contributed by Nicole Leinbach Reyhle from Retail Minded. Select images courtesy of pexels.com.