At ASD Market Week, retail buyers can shop the largest selection of wholesale fashion jewelry, apparel, and accessories available on the West Coast.
As the leading consumer apparel and accessories trade show, our show offers the largest opportunity to meet with hundreds of vendors from around the world who carry any kind of clothing or accessory your customers regularly buy.
Best of all, our vendors are guaranteed to offer the lowest wholesale prices in the industry, along with the flexible order minimums. Expanding your merchandise mix is easy when you shop at ASD. Register to attend our next show today!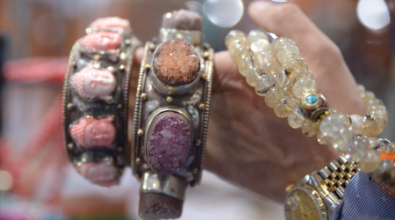 Wholesale apparel and accessories are an important part of every retailer's merchandising mix. Whether you own a boutique or general store, basic apparel, accessories, and jewelry provide the opportunity to increase your average sales order by as much as 25 percent. As any retailer knows, accessories and apparel are high-margin staples that can be turned into consistent, need-based purchases at any location.
TYPES OF WHOLESALE APPAREL & ACCESSORIES YOU WILL FIND
You'll find all types of men's and women's apparel and accessories at ASD, such as:



Bracelets, Earrings, & Necklaces


Gardening Gloves & Work Gloves


Leather Jackets & Work Jackets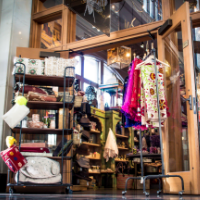 ACCESSORIES & APPAREL RETAILERS WHO SHOP AT ASD
As a retailer or a buyer, you'll find that you're in good company at our show. Here's a sample of some of the stores that regularly attend our show each year:  
10DollarMall.com
10Spot / Madrag
A'gaci
Akira
Alexander's Store
Altar'd State
Amour Fragrances & Beauty Boutique
Annie Sez
Asian Trends
Bargain Club
Bealls Outlet
Bed, Bath, And Beyond
Belk's
Bijuju Accessories
Bonanza
Boscov's
Box Lunch
Boyd Gaming Corp.
Burlington Coat Factory
Cititrends
Coppel
Curacao
Dii Stores
Drysdales
E-mart
Earthbound Trading Co.
Fabco Shoes
Fashion To Figure
Fashion Q
Fiorentina
Five Below
Forever 21
Forman Mills
Francesca Collections
Fredrick's Hallmark
Fuego
Gabbriel Brothers
Gen X
Gloss Boutique
Hallmark
Hermanos Batta
Hot Rags
Hottie World
Ideation Inc.
Integris Health
Jeans Warehouse
Jet.com
John's Shoes & Accessories
Kitson
Kress
Harley-Davidson
Liberty Shoe Warehouse
Lillian Vernon
Livyle.com
Lot Less Closeouts
Love Culture
Lulus.com
ASD Market Week is the most comprehensive B2B trade show for retailers.
Shop the widest selection of high margin products and on-trend merchandise – all at one place, at one time – with unprecedented access to over 2,500 suppliers. Whether you have an online store, a brick-and-mortar business, or both, ASD is truly the wholesale buying event that can't be missed for any small to large sized retail, e-commerce, distribution, or importing business.
Register now for the opportunity to connect with thousands of attendees and vendors.