FIRE UP NEW SALES OPPORTUNITIES
It's an unparalleled selling opportunity, with excitement you've never seen before.
Buyers will be there – will you?
MEET NEW BUYERS, GROW SALES, WRITE BUSINESS.
Capitalize on Pent-Up Demand – With a pent-up demand like never before, buyers are looking for new lines, and they're ready to buy. Capitalize on guaranteed demand by connecting with buyers and showcasing your most profitable products.
Meet New Buyers – Now, more than ever, buyers are craving everything new – and looking to you to diversify their mix with products from every category and styles capturing today's trends.
Restore Connections – Serious buyers are seriously ready to get back to business as they reconnect with their long-time partners. Reengage buyers with product debuts as they return in search of eye-catching core products and impulse and point-of-purchase sales to restock and reinvigorate their stores.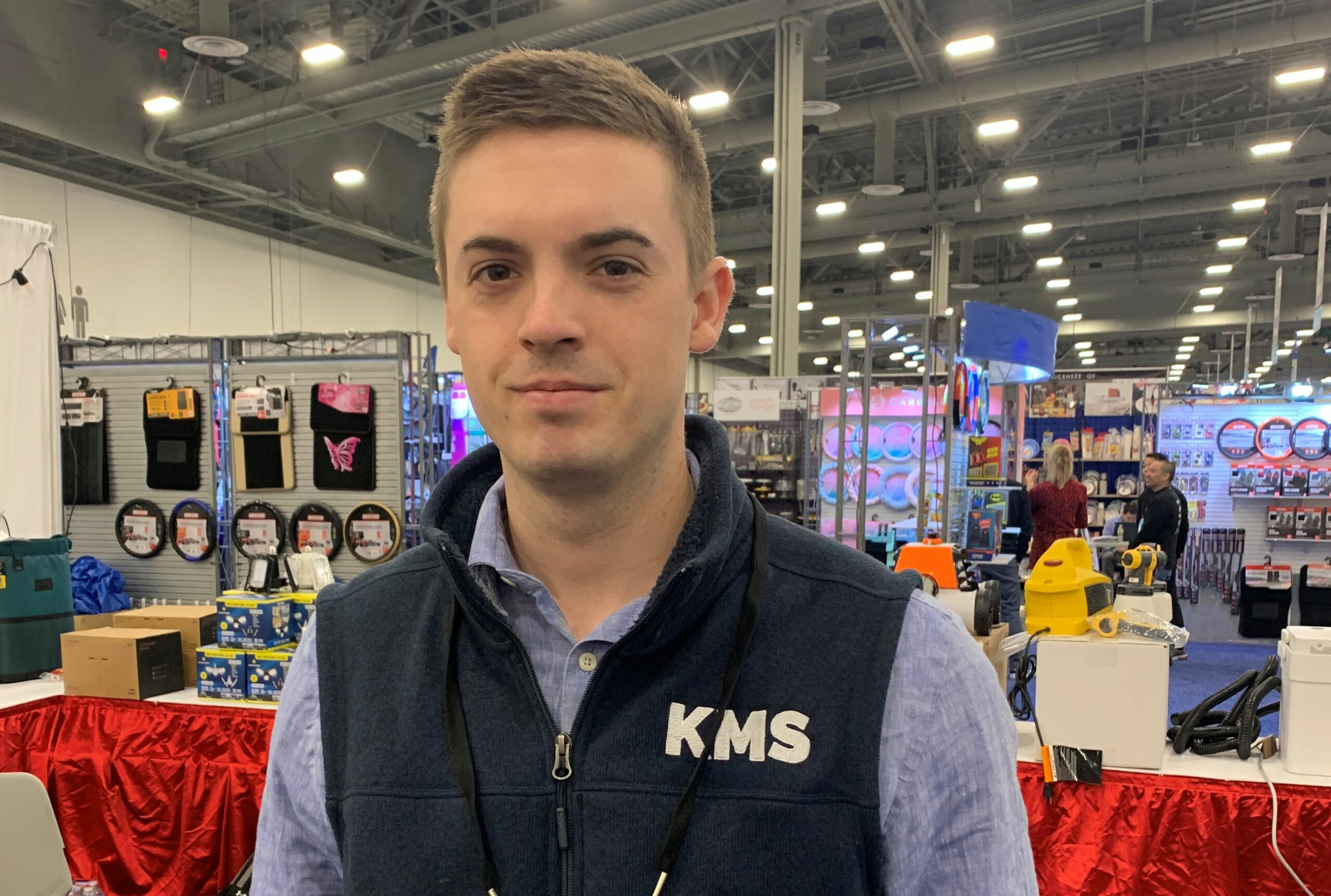 "I absolutely recommend exhibiting at ASD. It's nice for buyers to actually be able to touch the product and see the quality while talking face to face and building that relationship. There's nothing like selling in person. It's the start of day 3 and we've done around $600,000 in sales so far. It's been great."
– Chandler Post, KMS, Inc., Wichita, KS | 2022 Exhibitor
"Yesterday we had a million dollar order for the first time in my life. Right after that we got a $460,000 order. This is the best show we've ever had in 33 years! ASD is unique because the buyers here are writing orders, they pay for their orders, there's no chargebacks… it's a better quality customer at ASD. It's a great show."
– David Zeuner, Miracle Nutritional Products, Weeki Wachee, FL | 2022 Exhibitor
"This year's ASD has probably been our best show in the last 10 years in terms of order writing. Everyone who's come into our booth is ready to buy. We aren't traditionally a Convenience Store brand, so we get to see a lot more Convenience Stores, Travel Marts, Gas Stations, etc at ASD than we do at other shows. It's a pretty eclectic mix of buyers."
– Chris Gomez & David Snyder, Jelly Belly Candy Company, Fairfield, CA | 2022 Exhibitor
"ASD is such a diverse group of exhibitors. We get a lot of new customers that may be here for purchasing lamps or blankets, and they've never seen us before or thought of purchasing name drop items like sweatshirts and t-shirts. We get a lot of exposure to a different type of clientele, which is why we love coming to ASD!"
– Anya Benton, Exist, Inc., Fort Lauderdale, FL | 2022 Exhibitor
Look Who Attended ASD in 2021
A sampling of buyers who registered and attended.
MORE BUYERS THAN ANY OTHER SHOW
STYLE + BEAUTY
Apparel, Accessories, Jewelry, Cosmetics, Beauty & Perfume
GIFT + HOME
Gift Store, Souvenir, Novelties, Furniture, Home Decor, Arts, Crafts, Hobbies, Toys, Discount & Department Stores
GENERAL MERCHANDISE
General Merchandise, Dollar Store, Sporting Goods, Hardware, Electronics & Appliance
SPECIALTY STORES
Drug Stores, Pharmacies, Convenience Stores, Grocery & Supermarkets, Smoke Shops & Tobacco
IMPORTERS, DISTRIBUTORS, AND ONLINE RETAILERS
FREQUENTLY ASKED QUESTIONS
How does ASD help me expand my business?
As the leading B2B general merchandising event in the country, thousands of buyers from all over the country attend twice annually. The show attracts empowered buyers ready to purchase your products. With pent-up demand like never before, buyers are eager to discover all new products and vendors and reconnect with long-term suppliers – be where the retail industry gets back to business.
What sets ASD apart from other trade shows in the market?
ASD Market Week is truly a wholesale buying event that can't be missed. Buyers from department stores to convenience stores, from college book stores to general stores, from grocery store distributors to fashion boutique stores, and many more attend ASD to find unique merchandise that will set their business apart. Buyers here are actively looking for new products, new vendors, and to write orders at the show.
How much does a booth cost?
Prices and sizes vary. To find the perfect booth option for you, contact us today.
How do I connect with buyers?
ASD offer a diverse range of free and paid opportunities to get your company and products in front of buyers. Our event specialists offer guidance and strategies for show success, booth packages come with improved visibility options and various sponsorships are available for increased brand awareness.
Connect with a Customer Success Manager to discuss all opportunities!

Anne Gvildys
Customer Success Manager, Exhibitor
anne.gvildys@emeraldx.com
LET'S GET BACK TO BUSINESS TOGETHER
Interested in participating in ASD Market Week as an exhibitor or sponsor, or looking for more information on the biggest wholesale event in the U.S.? Just fill this out and we'll get back to you right away.
Register now to connect with buyers and vendors live and get back to business.