ASD Vegas in March is Cancelled, So We're Bringing the Show to You

Introducing ASD Road Show in Dallas, Orlando and Phoenix
Better Together. 3,000+ Vendors.
ASD Road Show + Dallas Market Center bring moreresources to the wholesale buying community.
NEW! Shop the Online Market
• Discover 1,100+ vendors, preview products, and access special online deals.
• Create your profile and connect directly with vendors!
Resources for
the Retail Industry
ASD IS TAKING THE SHOW ON THE ROAD
ASD Market Week has launched the ASD Road Show, a series of 2-day live events in three cities within driving distance of most buyers. At each show, buyers can see products in-person, meet with vendors, combat inventory shortages, and source trending products while decreasing travel costs and risk.
Though each show is smaller in size than ASD in Las Vegas, the ASD Road Show will provide the same value ASD is known for – high margin products to increase profits, an efficient shopping experience, and the safest environment possible to get you back in business.
Register now to connect with buyers and vendors live and get back to business.
SEE PRODUCTS IN PERSON

There is nothing like seeing new items, designs, colors and products in person – this is just what we need during this time and goes way beyond looking at products in a catalog.
– Don H., Massanutten Resort, Virginia 
MEET WITH NEW AND EXISTING VENDORS

Buying for an unpredictable season is challenging and 2020/2021 is just that. It's important for me to meet with my long-term vendors and actually see the new trends.
– Linda C., Shell Seekers, U.S. Virgin Islands
LIVE SHOPPING IS CRITICAL

Given the uncertain times we are all facing, attending a trade show is as critical as ever to the future of our business. 
– Buyer, Retail Chain
We are committed to meeting safely. View our guidelines & tips to prepare for the show.
View Guidelines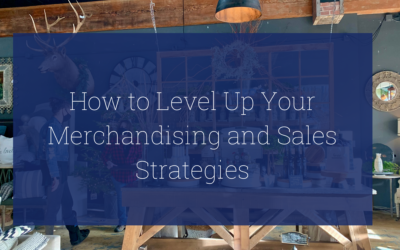 If you choose to keep your store open, you'll need to rethink how you run it. Your store can...
read more
Register now for the opportunity to connect with thousands of attendees and vendors.
Attendee grants Emerald the right to use Attendee's name, image and likeness, including but not limited to any photographs or video taken of you at the show, for marketing purposes.
ATTENTION: Exhibitors and Sponsors at ASD Market Week may utilize badge scanning in order to follow up with you after the show. Please be aware that by permitting an exhibitor/sponsor to scan your badge, your contact information including address, email, phone & fax will be shared with the exhibitor/sponsor, and ASD Market Week will no longer be in control of how your information is used. Questions or concerns? Email privacy@emeraldx.com.
Emerald reserves the right to accept, reject or prohibit registration for or attendance at its events at any time for any reason.
Attendee expressly assumes, and releases Emerald and any affiliates from, all risks, claims, damages, losses, costs and expenses, whether or not reasonably foreseeable, associated with, resulting from or arising in connection with Attendee's participation or presence at the Event, including, without limitation, all risks of harm, damage, illness (including viruses or illness from any communicable disease) or injury (including death) to or related to Attendee and his or her person or property.
Attendee expressly agrees to fully comply with appropriate COVID-19 health and safety measures and protocols for attendance at the event, including the requirement to wear face masks at all times and maintain appropriate social distance. If needed, Emerald will have limited face masks available for those attendees who do not bring their own masks to the event. Emerald reserves the right to remove any attendee from the event for failure to adhere to the required COVID-19 health and safety measures and protocols for attendance at the event.
By agreeing to these Terms and Conditions, you confirm that you have reviewed and agree to the Emerald Privacy Policy.