At ASD Market Week, retail buyers can shop the largest selection of wholesale fine and fashion jewelry, and accessories available.
Jewelry and accessories are an important part of any retailer's merchandising mix. Whether you are a boutique or a lifestyle store with multiple categories, selling well-priced jewelry and small accessories increase the average purchase size by as much as 15 percent. It also offers stable, reliable income no matter what time or season your store is in. Earrings, necklaces, bracelets, sunglasses and jewelry sets are high-margin products that will never stop selling or boosting your bottom line.
As the leading jewelry and accessories trade show, buyers have the chance to meet and buy directly from hundreds of sellers and dealers from around the world. Plus, ASD's Cash + Carry Jewelry section is stocked with merchandise for immediate purchase, allowing retailers to buy inventory at the show and take it home to their store. If you need to purchase fine silver, semi-precious, gold, diamond, or fashion jewelry, we have it. If your store needs to buy jewelry in bulk, our vendors offer the lowest wholesale prices in the industry  with low order minimums – better than you'll find at any other jewelry show.
Expanding the selection you carry is easy when you shop at ASD.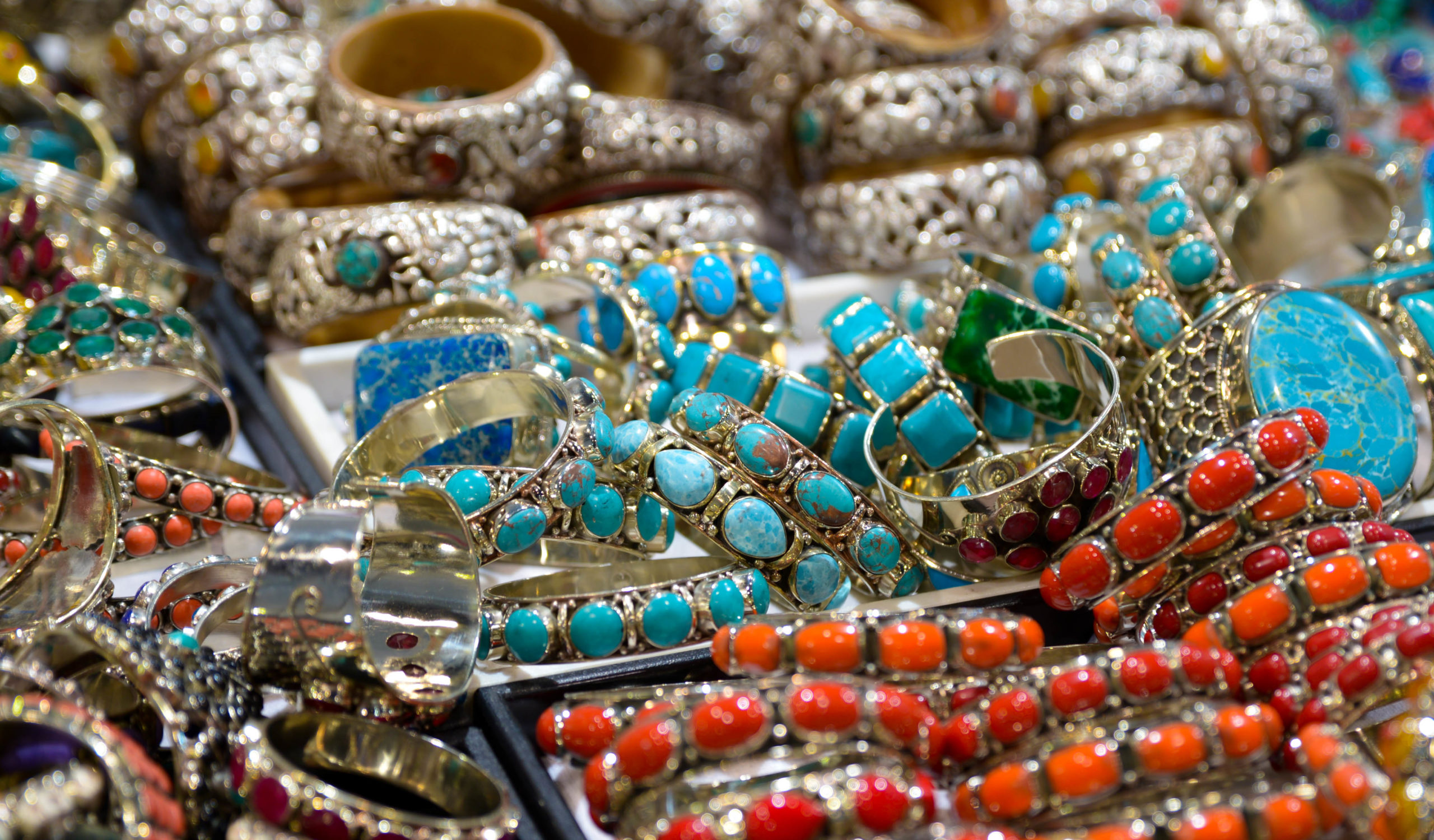 TYPES OF WHOLESALE JEWELRY YOU WILL FIND
You'll find all types of jewelry and fashion accessories at ASD. Here's a sample of what you'll see:
Bulk Jewelry Designer Supplies
Beads
Bracelet
Designer and Fashion Watches
Diamond Jewelry
Earrings
Fashion Jewelry
Fine Jewelry
Gemstones and Luxury
Gold Jewelry
Iron Rings
Leather Goods
Necklaces
Raw Stones
Southwestern Jewelry
Sterling Silver Jewelry
JEWELRY RETAILERS THAT ATTEND ASD

Here's a sample of some of the stores that regularly attend our show each year:
88 Import Inc.
A'gaci
Aaa Jewelers Inc.
Ace Body Jewelry Inc.
Ace Fashion Trading
Akira
Alexander's Store
Aliante Station Gift Shop
Altar'd State
Arette Accesorios Sa De Cv
Aurora Pearls Inc
Bargain Club
Bombay Haute
Boscov's
Bosuk
Caesars Entertainment
Cameron Trading Post
Canadian Museum Association
Captain's Treasure Chest
Cititrends
Clark Fashion Depot Inc
Compass Trading Co.
Coppel
Curacao
Dii Stores
Earthbound Trading Company
Fashion To Figure
Francesca Collections
Fuego
Gen X
Generation Jewelers LLC
Gift Basket Association
Gold Diggers
Greatlookz
Groovys
Hermanos Batta
Horseshoe Jewelry & Loan
Hot Rags
Hottie World
Impress For Less
It's My Party Bridal Boutique
J R S Diamonds & Jewelry
Jeans Warehouse
Jewelry Volt
JK Jewelers
Joon Trading Inc
Joyas Nom
Key Largo Jewelry
KK Jewelry
Liberty Shoe Warehouse
Lili Jewelry
Love Culture
Lulus.com
Manga Rosa
Marshalls
Melrose Family Fashions
Miramar Jewelry Co.
Morongo Casino
One World, Body Jewelry Company
Options Jewelry
Parsons
Patricia Field
Rogers Jewelers
Runway Fashion Exchange
Sam Moon
San Diego Trading
Schwesers Stores
Serena Fashions
Shasa
Stage Stores
Taxco Sterling Co. Inc.
Telco Stores
The Famous Mart
The Jewelery Connection
TJMaxx
Traci Lynn Fashion Jewelry
Unique Designs By Wanda
Wakefields
Watchamonth.co
WeddingSparkles.com
Windsor Fashions
Winners
Worthwate
Youngs Trading Inc.
ASD Market Week is the most comprehensive B2B trade show for retailers.
Shop the widest selection of high margin products and on-trend merchandise - all at one place, at one time - with unprecedented access to over 1,800 vendors. Whether you have an online store, a brick-and-mortar business, or both, ASD is truly the wholesale buying event that can't be missed for any small to large sized retail, e-commerce, distribution, or importing business. 
Register now to connect with buyers and vendors live.