As a retailer, you do your best to figure out what social networks your customers are on and how you can participate in a relevant way. Truth be told, you feel there are too many and you don't have enough time to have a presence on all of them. If someone could tell you which ones to use, you'd be delighted. Well, guess what? That's exactly what we're going to do in this article. So what social networks should you focus on? The short answer is: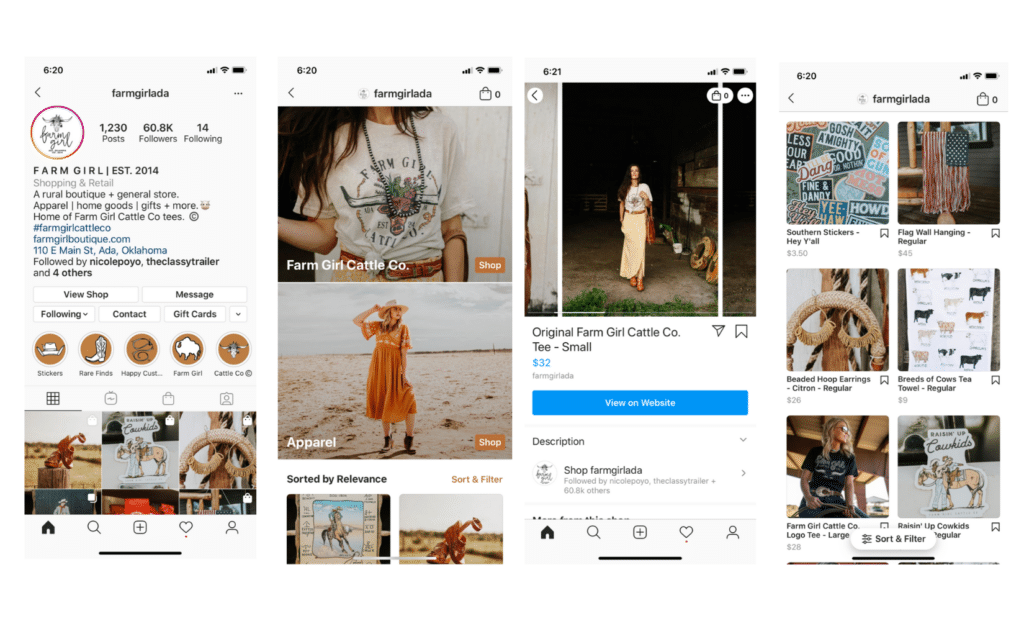 Facebook, Instagram, and Pinterest. 
These are the only three networks time-strapped retailers need to invest time in. Why? Because they have the most users, the highest amount of user activity, the freest tools thus creating the most possibilities for you to make sales online or in your store. Most bookkeepers will say only three to five percent of your sales profit should be spent on marketing costs. This means where you put your time and money needs to be heavily analyzed.  No matter the age, location, or demographics of your customers, Facebook, Instagram, and Pinterest are where you're going to find your greatest successes. 
Facebook Seeks to Make Retail and Small Business its Bread and Butter
Today, we're going to start with Facebook. 69 percent of people in America use Facebook. This makes it the most used social network in the U.S. Facebook (which now has 2.45 billion users worldwide) has made significant investments in its website, apps, and platforms in order to get small businesses to become more successful. 
Once you've done this, you can start publishing content, creating events, and leveraging Facebook as part of your marketing strategy. As you become more comfortable with Facebook, you can try using new features. One thing you should do right away is to ask your customers to write store reviews and rate your business on Facebook as Facebook Reviews are just as important as Yelp or Google Business reviews when it comes to SEO, organic search, and building trust. 
If you want to sell on Facebook, you should study how businesses are using Facebook Marketplace to do so. If you want, you can sync your inventory to Facebook Marketplace. Once you've submitted your product feed, Facebook will review your products and approve them so that you can sell on the Marketplace. If you use Shopify, BigCommerce, WooCommerce, Channel Advisor, ShipStation, or any commerce engine to manage your inventory, you can automatically connect your inventory feeds to the Marketplace in several simple clicks! If you don't have an inventory software they support, here's how you get your products listed. 
After you've mastered Facebook, you may want to create WhatsApp catalogs in order to have a mobile storefront for your business so that you can expand your geographic reach via mobile apps. Facebook users are extremely mobile, so take advantage of anything you can with the Facebook Mobile App, Messenger (109 million monthly users), or WhatsApp (1.5 billion monthly users).
Facebook Marketplace currently has no set listing fees or commissions, so it's free to sell (this could change down the line as more retailers make use of this!). If you want to learn more about marketing your business on Facebook, you can take free classes to learn how to run ads. You can also sign up for their free local small marketing bootcamps that take place in many cities across the U.S. 
How to Set-Up a Facebook Shop For Your Store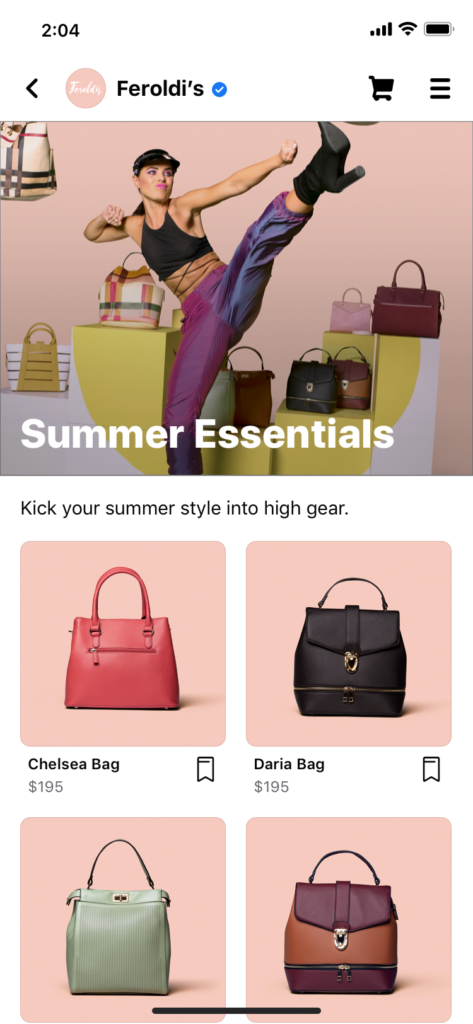 Retailers can create a Facebook Shop for free. If you already have an old Facebook shop, it can easily be converted over (just use that link). You simply choose the products they want to feature from your WhatsApp catalog and then customize the look and feel of your shop with a cover image, your logo, and brand colors. This means any seller, no matter their size or budget, can bring their business online and connect with customers wherever and whenever it's convenient for them. To create a Facebook Page shop:
Set up a Facebook page;
Add all the details you can, including your address, links to your website, and reviews;
Go to the Create Your Shop page and click Next.

If you're already selling on Shopify, BigCommerce or another partner platform, you can create your shop by importing and syncing your products. Click Sync a partner platform on the right-hand side and follow the link to your partner website to complete setup.

Choose one of the three checkout methods. Click Next.
If you want to sell on a Facebook business Page, choose your Page or create a new one. If you want to sell on Instagram, select your Instagram business account. Click Next.
Select your Meta Business Manager account or create a new one. Click Next.
Select the catalog you want to use for your shop and click Next. To select a catalog, it must meet catalog eligibility requirements for shops. You can't switch this catalog later.

Note: If you don't have a catalog already, you won't see this step. We'll create a catalog for you automatically in Commerce Manager called "Items for (name and ID of your Page)". You can add your items later when you've finished setting up your shop.

Look over your shop details, review and agree to the Seller Agreement and click Finish Setup.
Once you set up your shop and created your first collection, review the new rules of shops from Meta. 
Create a customized page URL for your store. 
After you get set up with your Facebook Page shop, you can use the Commerce Manager to manage sales across Facebook and Instagram. Products from your Facebook Page shop may appear in Marketplace if they're eligible. With Facebook Shops, your customers will be able to message your store through WhatsApp, Messenger or Instagram Direct to ask questions, get support, track deliveries, and more. And in the future, customers will even be able to view your shop and make purchases right within a chat in WhatsApp, Messenger, or Instagram Direct. 
What's super cool is that your customers can find your Facebook shop on your Facebook Page, Instagram profile, or discover them through stories or ads. From there, you can browse the full collection, save products you're interested in and place an order — either on the business' website or without leaving the app if the business has enabled checkout in the US.
Right now, Facebook shops are free. Using shops as a sales channel will make it easier for smaller and medium-sized businesses like to tackle online commerce. Currently, the Facebook platform itself generates revenue in two simple, yet effective ways: by collecting data and placing advertising and through a fee for transactions. This year is definitely the year for e-commerce. Considering what social channels, sales platforms and online marketplaces you'll use is going to be a very important part of your future marketing strategy. Good luck on your Facebook shop. If you want, leave us a link in the comments to take a look!
All images courtesy of Facebook.