Your retail store can survive and thrive during the pandemic. If you're considering keeping or closing your store….read this first!
---
Did you ever think that you'd be living through a pandemic? In your wildest imagination did you think that your retail business would be trying to survive one?
As a retail store owner, I'm sure as you scan the headlines, you think that the retail industry may be coming to an end and that the way consumers now shop may be the end of the business that you've worked so hard to build. But guess what? It's not.
As we enter our first year of learning how to operate with ever-changing norms, new information on how to successfully run a retail business now and in the future is being published. While there's good and bad news, the general consensus is that physical retail isn't going to die out anytime soon. The way retailers operate will change drastically. If you're considering whether or not to keep your store open, and how to do that successfully, read on.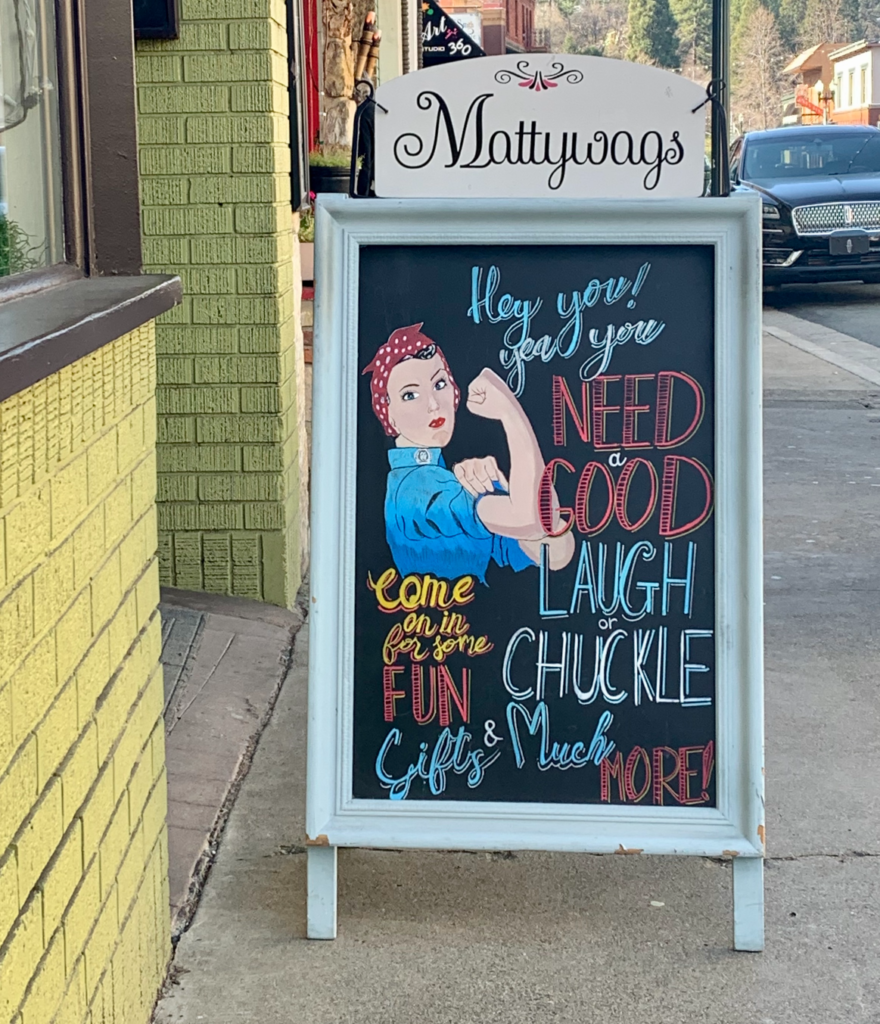 Rethink Your Business Model and If You Want to Keep Your Store
As a retailer, people coming through your store have made up the majority of your revenue since opening. While you may have a website, use social media, and probably have an email list you use, you are used to customers coming through your door. Now that you've had to close your doors, you've been rethinking how you use your space or if you keep your store open at all. With all the closures happening, the first question you have to ask yourself is:
Is it worth keeping my store open?
That question is going to be followed by many more, such as:
How is your store set-up?
How much of your income does it account for?
How do staff, marketing, inventory and other hard costs impact your cash flow?
Could you run your business online?
Could you co-locate your business with another store?
Can you work with your landlord on structuring the lease in a way that will allow you reasonable rebuild after the pandemic?
Make a list of things to consider when deciding if you want to keep your store open. If you decide that you are keeping your physical location, set up a time to talk to your landlord about renegotiating your lease terms (if you don't own your building).
Commercial retail is not in great shape right now, and industry analysts and banks don't foresee it getting better in the short term. So this gives you some leverage in negotiating your space because building owners don't want vacant spaces.
Prenegotiate with Your Landlord or Seek Legal Help to Negotiate Your Lease
There are several ways you renegotiate your lease. First, you'll want to research whether or not your state is in the process of passing legislation that forces commercial lease negotiation to help save businesses. After you've reviewed what your state may be working on, you'll want to review your lease for a force majeure clause. This is a clause that changes the terms in your contract based on an "act of God" like a pandemic.
After you've done your research, talk to your landlord to see if you can make changes to your lease that you both are happy with. If your landlord won't work with you, then it may be time to seek legal assistance. When it comes to renegotiating your lease with the help of a legal professional, Lerman Law Partners recommends asking for:
Full or partial rent abatement — for base rent, common area maintenance (CAM) payment, or both, and for an agreed-upon period of time or based on the tenant's ongoing financial situation.
Full or partial rent deferral, to be repaid in installments, at the end of the lease term, or some other agreed-upon time, or which could be converted to a promissory note, with or without security.
Application of the security deposit to cover some or all of the deferred rent. Be careful of local ordinances that might prohibit replenishment of the deposit until the crisis is over.
Enhanced lease guarantees.
Full lease renegotiation, including term, rent, size of space under lease, etc.
Build in escape clauses to account for acts of God, like a pandemic or other events that lead to drastic loss of revenue.
If you need further assistance with rent renegotiation, the U.S. Chamber of Commerce has resources for retailers setup. You can use them to help you figure out how to structure your lease or find further legal advice.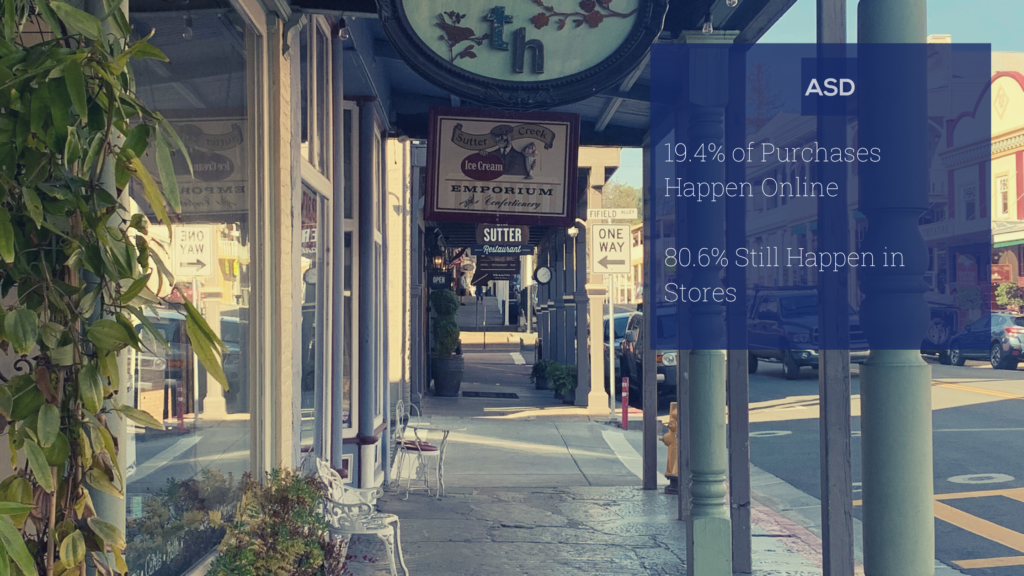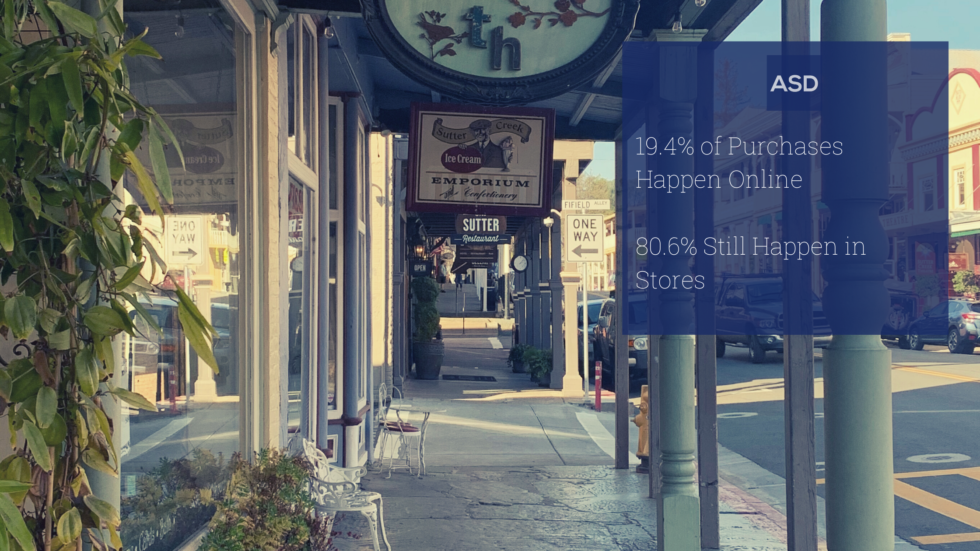 Customers Will Return to Stores
While shopping in stores is down, in the long term, customers shopping in stores isn't going anywhere. "The ecosystem of a store is going nowhere," Joel Bines, a managing director at the consulting firm AlixPartners told CNBC. "At a macro level, the store is still critically important and will still be the epicenter of consumer activity for the foreseeable future."
Bines went on to share that overall, more than three-quarters of U.S. retail sales still occur in stores. Remember:
While e-commerce grew rapidly this year, only 14.4 percent of all spending in 2020 happened online, and eMarketer estimates that will grow to 19.2 percent by 2024.
That means customers still shop in stores, the way they are shopping is just changing at a more rapid pace. As consumers feel safer, they will venture back into stores, but what will change is how they shop using technology and their mobile devices to connect the online to offline experience. This means that if you keep your store, you're going to have to rethink how you're running it, marketing to your customers, and driving your sales. We'll cover how to create a new physical store sales experience and marketing strategy in our next post.