Last year, we began to cover the growing interest in self-care. In fact, between 2019 and 2020, Google Search Trends shows a 250% increase in self-care related searches. Men and women of all age ranges believe that self-care is an important part of making healthier lifestyle choices and many of them believe that self-care practices have an impact on their overall well-being. 
These groups have started to avoid traditional medical practices (like going to the doctor) due to the rise in healthcare and general medical costs. To better understand and manage their health, they've started turning to the Internet to find alternative treatments, cost-effective solutions, and information that allow them to better meet their wellness needs on their own terms.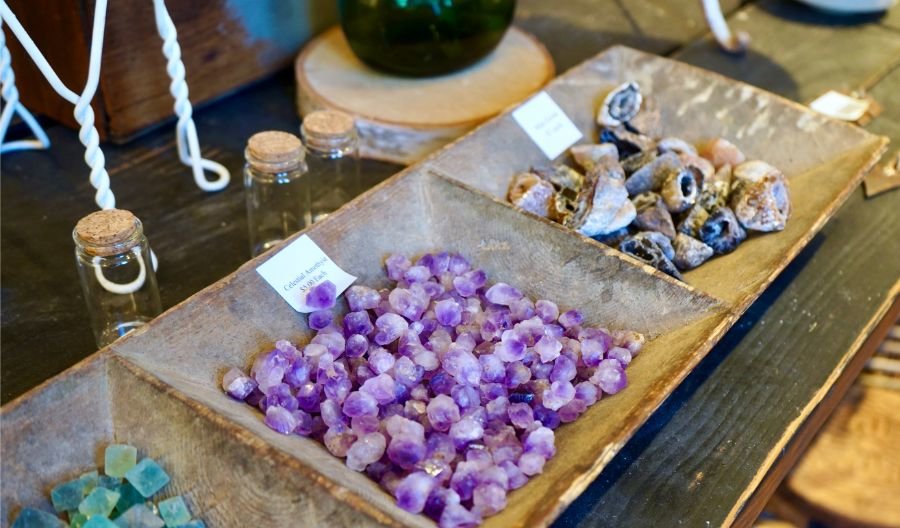 Google searches for self-care and self-care products have increased 250% since 2017.
Here's why there's no easier way and better time than now to get into the self-care trend.
First, What Is Self-Care?
Simply put, self-care is something that a person does regularly or often that helps them live and sustain a healthy life. They are good habits initiated and carried out by an individual, not by a group of people. Practicing self-care has eight areas of application: physical, psychological, emotional, social, professional, environmental, spiritual, and financial. These eight areas make up a holistic process that each person uses in their own way to help themselves live a more balanced life.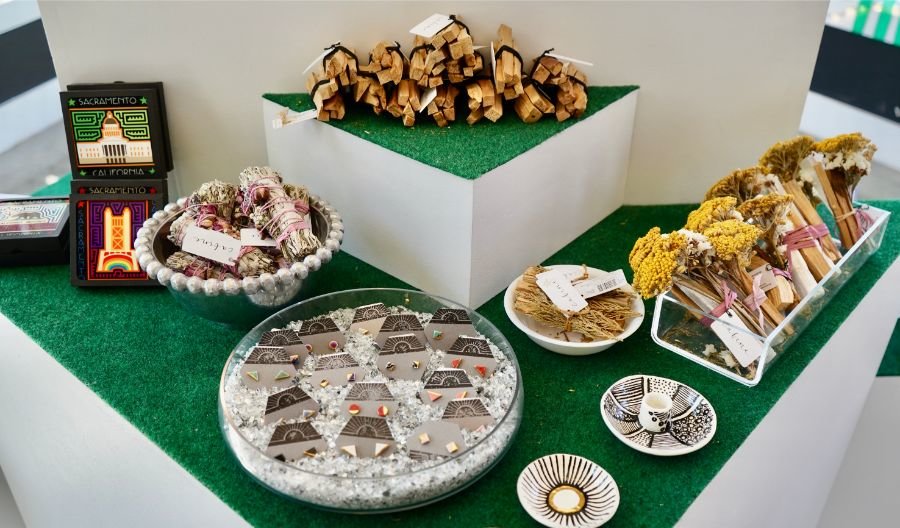 Self-Care Products Will Drive Consumer Sales in 2023
By 2026, the self-care industry had an estimated value of $13 billion. When overlaid with technology, that number grows to $450 billion. And as self-care and ritual has become synonymous with wellness, the number grows to $1.5 trillion. That's astronomical growth. As overall trends in health and wellness continue to expand, the topic of self-care is everywhere. In fact, nearly nine out of 10 Americans (88 percent) actively practice self-care, and one-third of consumers have increased their self-care behavior during the past year.
Self-Care Spans Many Generations
44 percent of millennials practice self-care.
57 percent of baby boomers practice self-care.
64 percent of the swing generation practice self-care.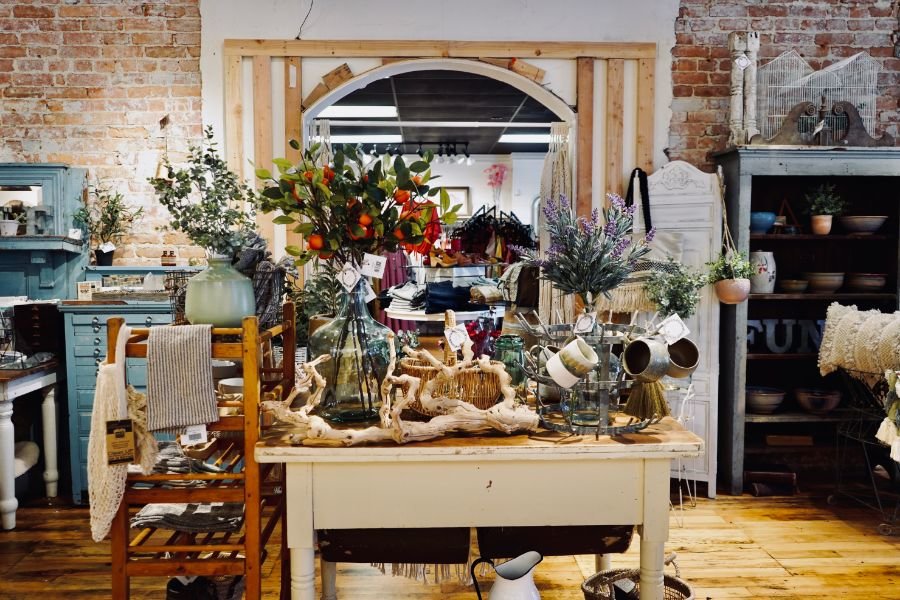 Why Is the Self-Care Trend Important to Retailers?
The self-care trend is important to all retailers for many reasons. The most is understanding how self-care works and what it means for consumer shopping. As a retailer, you must understand:
Self-care strategies are subjective, making them unique to each person;
That subjectivity requires the need for diversity; 
That diversity demands selection and personalization;
And it requires a continuous discovery as someone processes their self-care practice.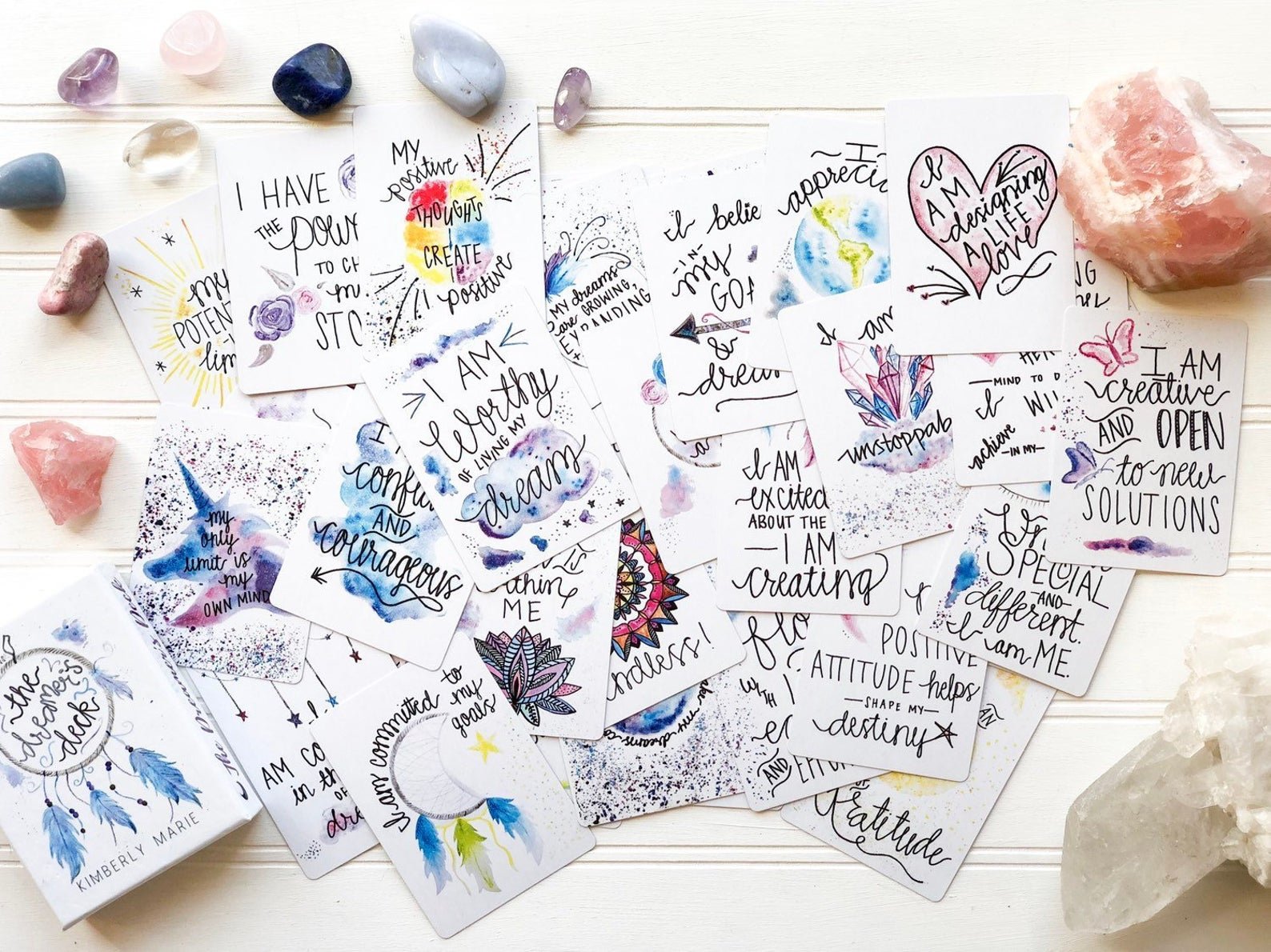 What that means for retailers is: 
What works for and/or interests one person will not work for and/or interest another;
Retailers can and need to carry a diverse selection of products that customers will find appealing;
The need for diversity allows a retailer to carry single items, an entire line of products, and mix products from many lines to create customized assortments;
This then allows retailers to continually offer new and next purchase opportunities as customers progress in their self-care practices.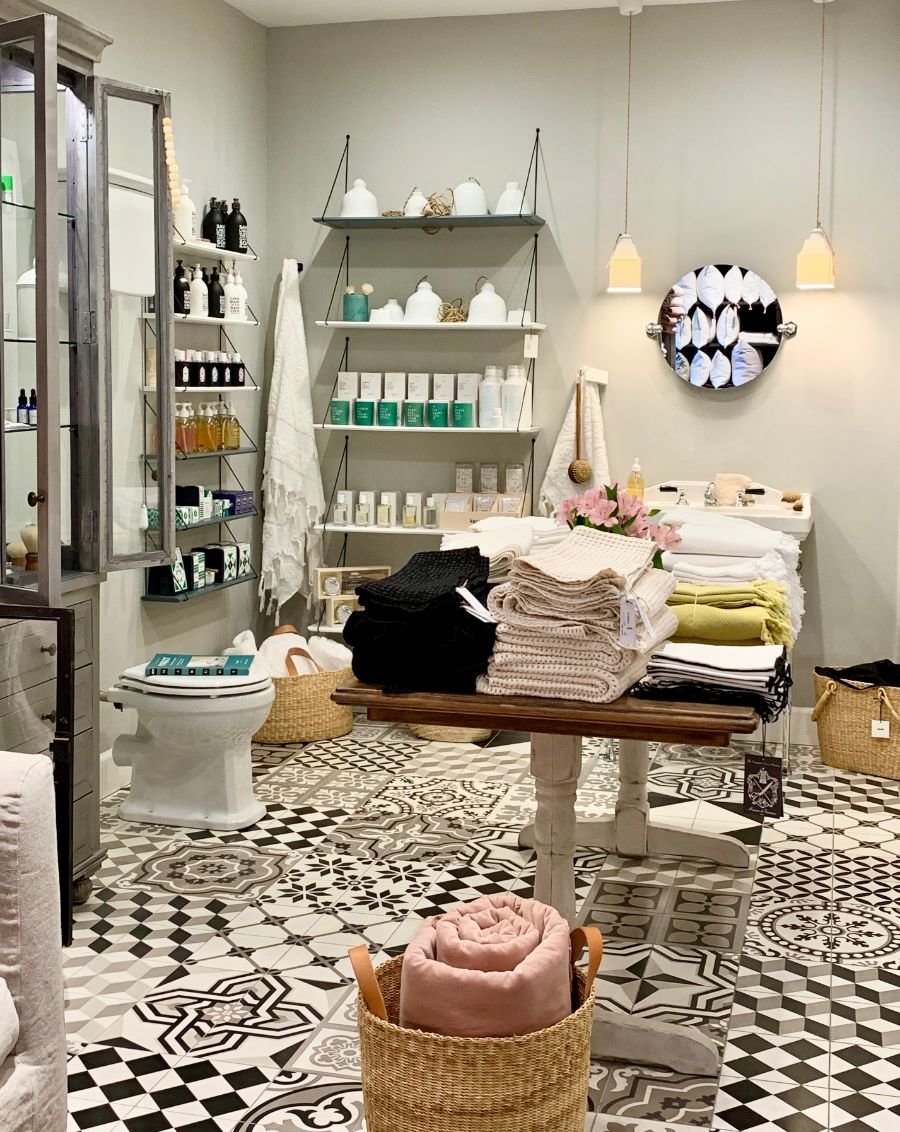 In terms of sales, the opportunities are endless. A gift shop can carry and sell self-care kits of soaps, bath salts, and body lotions. The same store can carry self-discovery items like illustrated books, journals, and affirmation card decks. Even a gas station or convenience store can carry impulse self-care items like CBD edibles or inspirational books that a customer can buy as they travel. Retailers leveraging the self-care trend in the past few years are seeing great success. 
Shannon Vaughn, the founder of the beauty wellness brand, Pursoma, has seen her Digital Detox Bath Soak sales triple over the past three years. "The bath ritual gives your body a break from the constant stimulation of technology, a good sweat, and you sleep really well," she said. "My customers love it!"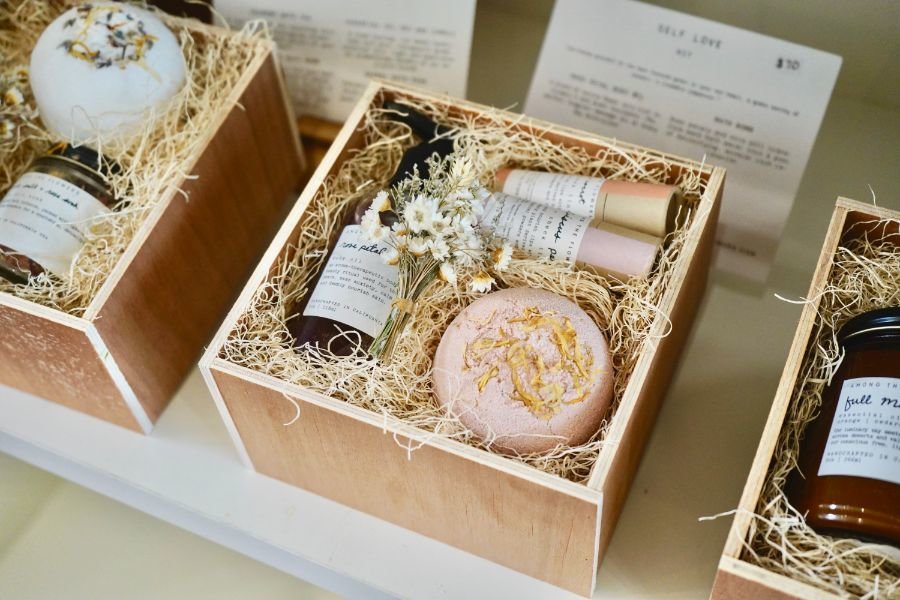 Products That Offer Retailers the Largest Growth
As a retailer, the items that sell the best when it comes to self-care products are: 
Books and Journals
Sleeping Remedies
Skin Care
Natural Skin Care Products
Bath/Body Scrubbers/Massagers 
Toothbrush/Dental Accessories
Soaps and Salts 
Self-Care Planners
Natural Home Products 
Air Purifiers
Natural Fiber Goods
Composts 
Plants as Air Purifiers
Poop Stools
Sound Baths or Gong Baths
Crystal Jewelry
Pay Special Attention to Ritual Sets and Self-Care Kits
There's also a whole marketplace of self-care items packaged as sets and kits. Consider carrying and/or creating self-care makeup kits, self-care manicure sets, self-care beauty kits, self-care massage kits, self-care detox tea/culinary kits, or mindful practice journaling sets. 
Carrying kits from a unique brand or creating sets from many lines you love and carry enables you to create multi-item purchase opportunities. They also allow retailers to achieve higher average sales orders if one of your customers loves their kit and buys several as gifts.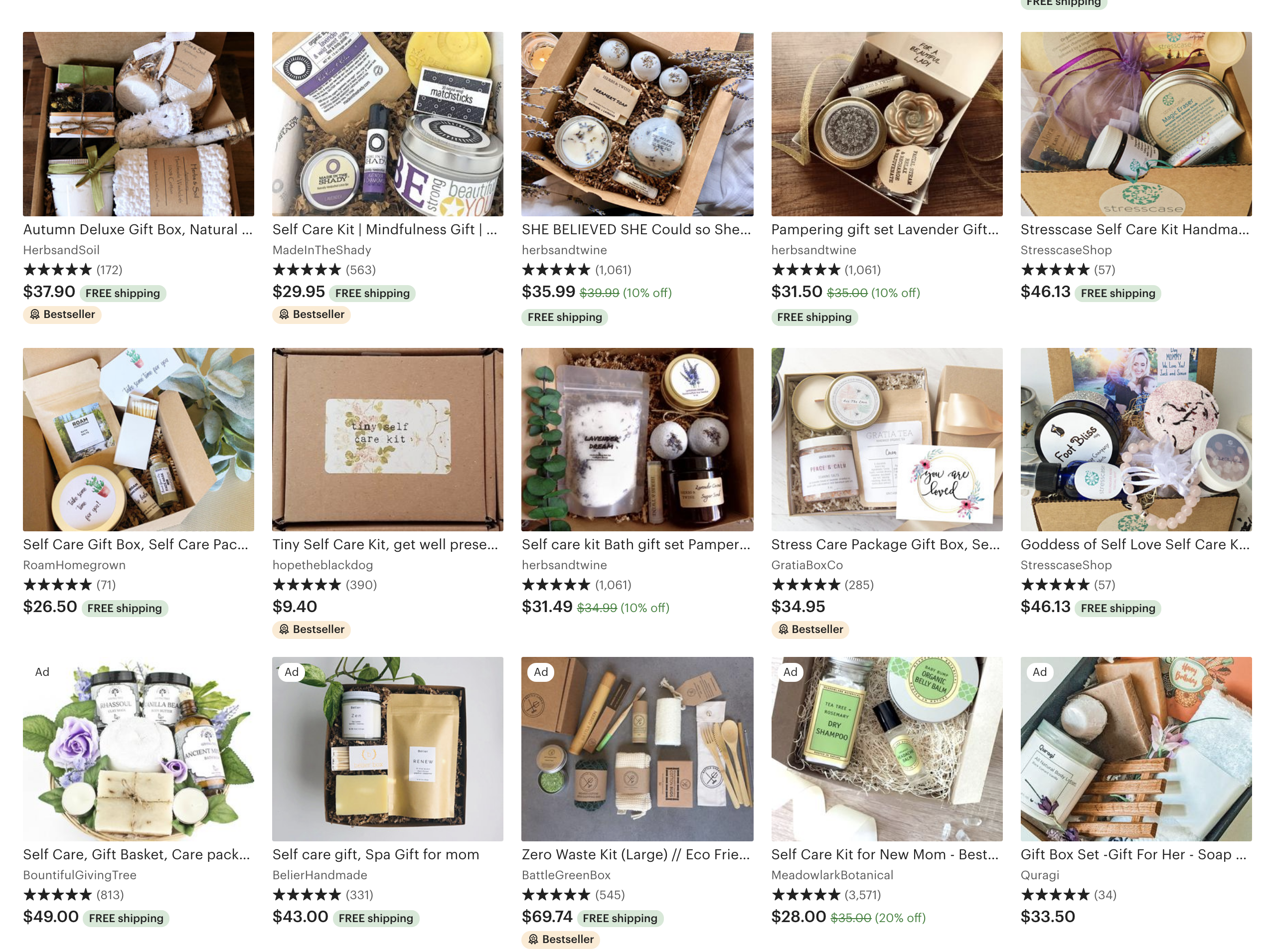 "People are really hungry for knowledge. It's a relatively new idea in our culture that we would be paying attention to how we feel and using that as a kind of intelligence. It's something that's really waking up in our culture and our generation." 


– Gracy Obuchowicz, Self-Care Facilitator and Expert
New Product Trends We're Watching in 2023 
Product assorts and types of merchandise are expanding and diversifying in 2021. Retailers are looking for locally made artisan products, as well as natural products that are made from farms. Goat milk soaps and honey-infused bath products are big sellers. Customers are also looking for sustainably made goods and eco-conscious skincare, so retailers are actively stocking these. Aromatherapy is also seeing an increase as home self-care rituals rise, so diffusers, essential oils, and at-home ritual books are great products to carry in-store.  Check out this gallery of local retailers in Seattle, Snohomish, and Sacramento and their self-care product offerings: 
---
No matter what type of retailer you are, ASD Market Week is home to over 2,700 manufacturers, wholesalers, and importers that carry on-trend, high margin self-care merchandise. Register for our next show to shop for products for your own store. 
---
Images: Etsy, HotMessMomprenuer, Macala Wright for ASD Market Week