There is a lot more that goes into exhibiting at a trade show than many first-time exhibitors realize. Once you make the decision to invest in a booth, however, it's important to make the most out of the time and resources you have available at the show. On show days, it can seem like some exhibitors have it made when you witness the consistent buyer traffic and order-writing happening inside their booths. Yet, the truth is that the most successful exhibitors start putting in the work well before the show opens. So, how can you strengthen your next trade show investment and increase foot traffic to your booth? To help, here are five steps you can take to capture and keep buyer attention, ultimately helping you increase your ROI at
ASD Market Week
and any other trade show you participate in.
---
#1: Invest in Images that Make an Impact
Retail is a highly visual industry. The images that you share of your products throughout the year help generate interest and could make your booth a must-see destination for buyers on show days. As a result, achieving quality images to share with buyers before the show is an important promotional tool. This doesn't have to be a costly project, though. Consider a DIY approach, like using your smartphone with strong photo staging and editing apps. If you can, hire a photographer with professional experience shooting your type of products. Whatever option you decide to go with, compare your product images to your best-in-class competitors to ensure that your images have all the key components necessary to create a buzz with buyers.
---
---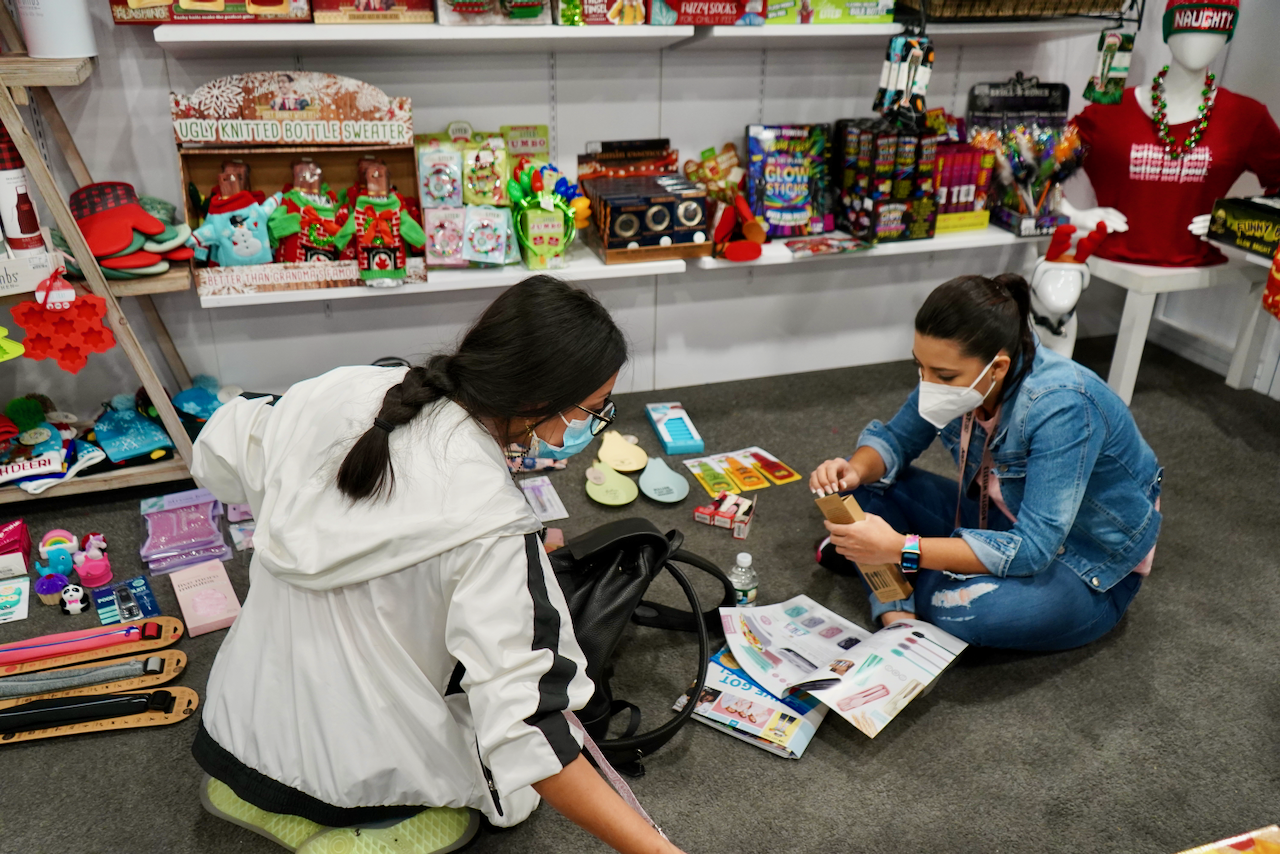 #2. Reach Out to Buyers Before the Show
You've heard it before and you'll hear it again. Creating a successful exhibitor experience includes pre-show prep and reaching out to buyers before your market begins. Buyers want to do business with people they know. Snag their attention via your usual marketing efforts like email marketing, social media, personalized calls, and other outreach strategies. Ensure they visit you by letting them know where your booth will be located and welcoming them to stop by, perhaps for a complimentary bottle of water or other incentives. For your existing customers, send out an email inviting them to to set-up appointments with you at ASD beforehand. For new customers, make sure you've maximized your online profile on ASD so that buyers set appointments with you before the show and you can participate in matchmaking opportunities.
Pro Tip: Upgrade your booth seating. Trade show chair are okay, but investing in cushions or pads will help your buyers feel more comfortable and it will help yo create a more relaxed, inviting environment. You can also use these tips to upgrade your booth experience. 
#3. Staff Your Booth With the Right Amount of People
Staffing your booth with too many or too few employees can deter potential buyers from engaging with your staff. Overstaffing your booth can make it look too busy – or worse, give a vibe that you have employees ready to work but no buyers wanting to work with you – and yet understaffing leads to missed sales opportunities. So, what's the right number of employees to staff for a given booth location? Exhibitor Magazine's Trade Show Planning Guide suggests staffing two employees per 100 square feet of floor space. Reflecting on past shows can help you prepare for this as well. Review your strategy and consider what makes sense for your business.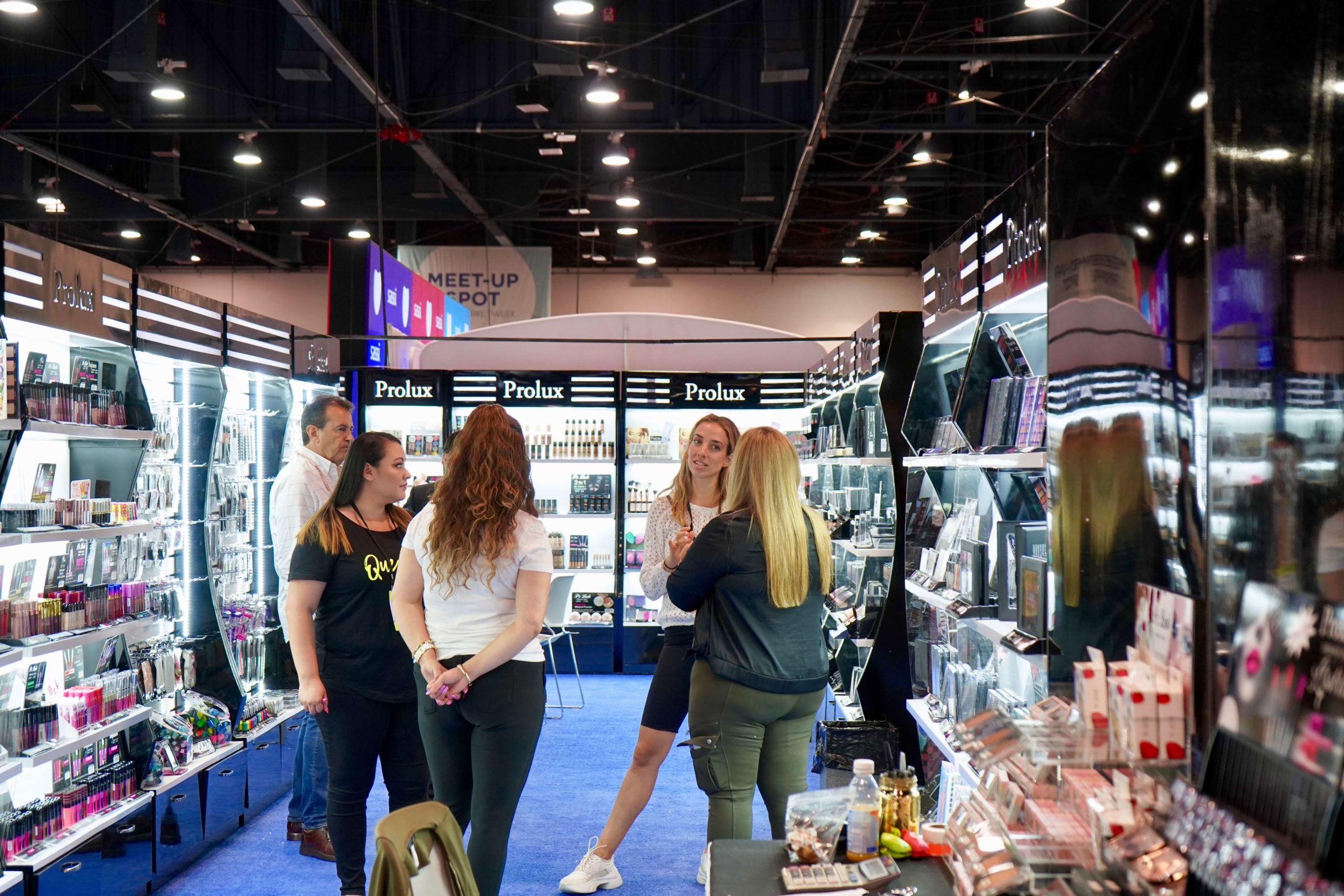 #4. Prepare Your Employees on Product Selling Points
Even if you staff your booth with incredible employees, they won't be effective at selling your inventory if they aren't aware of the key selling points for your products. Every employee you hire should know how to approach buyers, have three to five key points about each of your products, and understand packages and shipping details on customer orders. If your employees are properly prepared, they should be ready to stand alone and make sales for your company – plain and simple. After all, revenue is lost whenever a potential buyer is made to wait for you to return to your booth or finish up with another customer. Therefore, empower all your representatives to confidently be able to sell, sell, sell.
---
---
#5. Make Networking Your Top Priority
Some of the most important connections you make on the show floor come from the contacts you already have. As a result, make it a priority to keep in touch with these contacts you meet between trade shows and keep your brand at the forefront of your buyers' minds on show day. Continually engage with buyers online and follow up on large orders to be sure your buyers are satisfied with your products. Another tip? Create a business card or clever takeaway that ties to your company's branding and color scheme, so that you stand out from your competitors. The key to having a successful trade show every time is maintaining consistent engagement with buyers throughout the year. Once you learn to make this lasting dialogue with your customers a priority, you will be amazed at the level of traffic and revenue you're able to generate on a show floor such as ASD.
ASD Market Week is committed to see our exhibitors succeed each show. Beyond the booth, we offer digital advertising and sponsorship opportunities. We also offer free resources and tool kits to help you boost visibility at the show, and book more buyer meetings.
If you're new to ASD, and have never exhibited with us before. Apply to Exhibit and one of our amazing sales teams will reach out to help you create new chances for revenue.