ASD Market Week launched 'Retail Review', a series of guest articles from industry experts – across retail, distribution, wholesale, importing and exporting – which offer an in-depth exploration of timely subjects that challenge the retail and small business community today. Next up, we're excited to highlight an organization that ASD Market Week greatly admires and small businesses that more than deserve the spotlight. We're happy to welcome Anita Ramachandran, the Executive Director at MicroMentor, to explain the impact that small businesses have on their communities.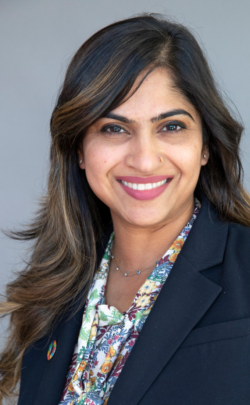 ---
Small businesses can not only create jobs and economic opportunity, but also build innovative models of sustainability and support for their communities. MicroMentor provides small business owners with access to volunteer business mentors to help them grow their businesses and build resiliency, with a focus on job creation.
While our platform invites entrepreneurs from all sectors, we love to see our community members thinking about innovative ways to do good in their communities and engage in social entrepreneurship—an approach to developing, funding, and implementing solutions to social or environmental issues. Here are 3 ways small businesses from our community are giving back.
Building A Sustainable Model
Cera Muchiri grew up in a rural village in Kenya. After moving to the United States and attending university, she knew she wanted to use her education to make a difference and create jobs in rural Kenya.
"I wanted to build a business informed by my community, not just by the classroom concepts I had been studying." Cera Muchiri, Founder of Ecodunia
Cera Muchiri founded Ecodunia, a social enterprise that works with Kenyan craftspeople to produce sustainable bags and wallets while providing dignified work for her employees and artisans. Their mission is to end the cycle of generational poverty by creating work opportunities and great products for the international market with an eye on sustainable sourcing.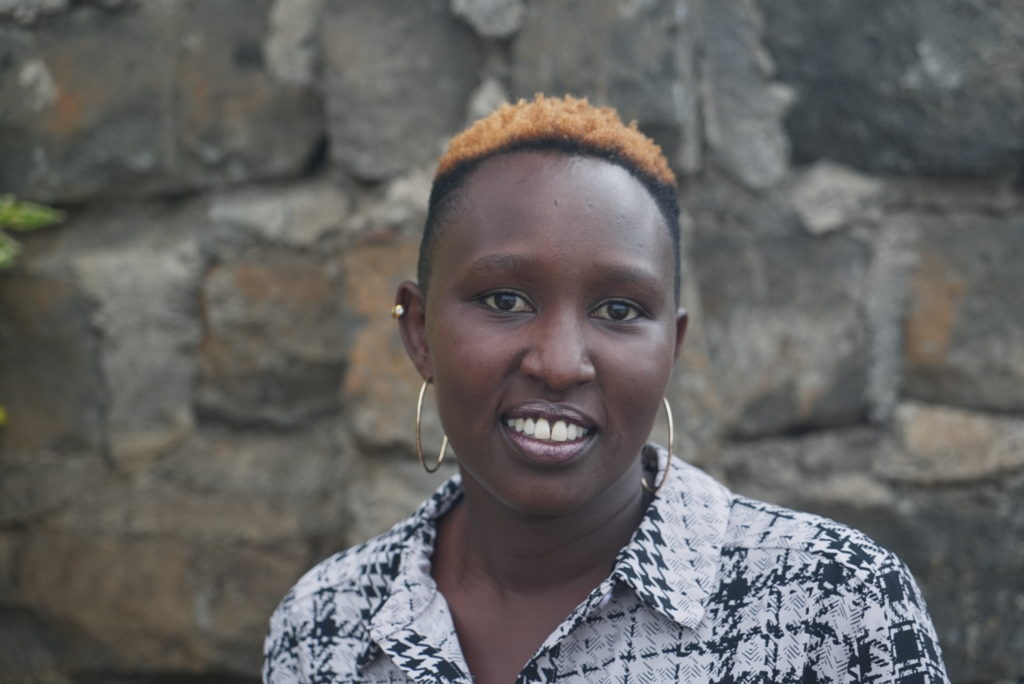 Though Ecodunia is still a young business, Cera has been working with a mentor to write her first business plan, design a marketing strategy, and make her first sales.
"I'm inspired to show up as a Black leader, entrepreneur, and role model in a world that seems to make little room in business for people who look like I do."
Creating a Community of Support
Ola Al-wa'i and Jumana Shehadeh founded their online retail platform, Sana'aty, an Arabic word meaning "my craft," to provide financial opportunities for women artisans in Jordan and throughout the Middle East.
Empowering women while preserving traditional craft culture, Sana'aty works with more than 200 women to produce homewares, clothing, and accessories. Working with a mentor to provide marketing guidance, Sana'aty's online presence has been growing rapidly.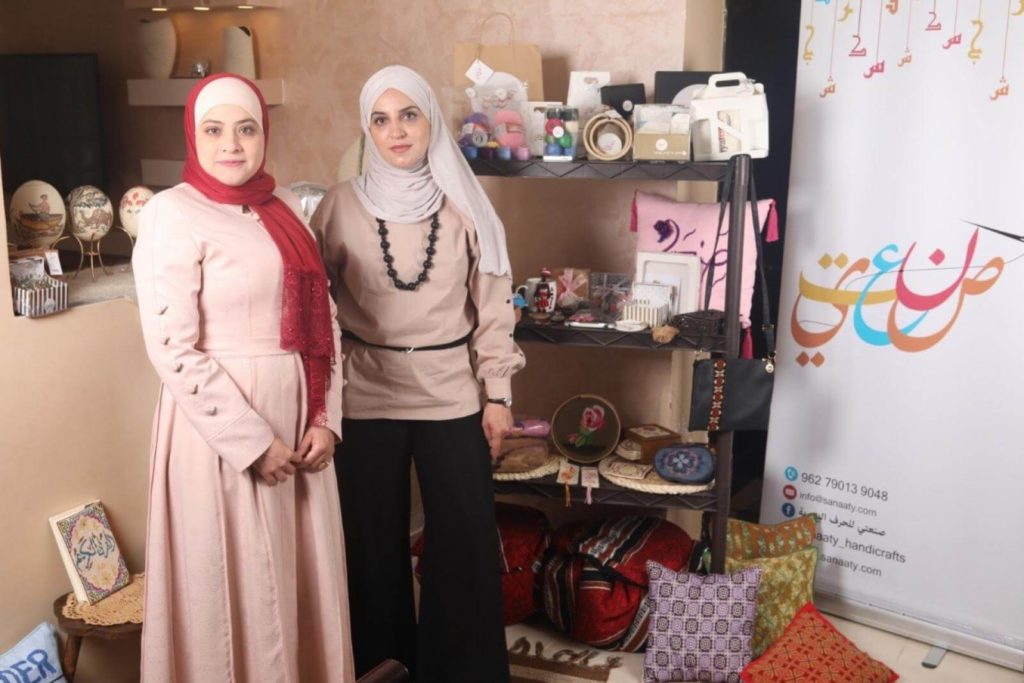 Ola and Jumana now work with over 200 women crafters from across the region, creating a community of support for women artisans in the Middle East.
Supporting New Opportunity
Mexican Entrepreneurs Yolanda and Jesús had dreamed of starting a business together since college. For years, they chased their dream, hand-crafting their bookmarks and jewelry in their spare time, slowly growing Colección Serpentina into a retail business.
When a devastating earthquake hit Mexico City in 2017, the shop's neighborhood was damaged and their customer base disappeared. The pair knew that they needed to rebuild their business with a focus on resilience.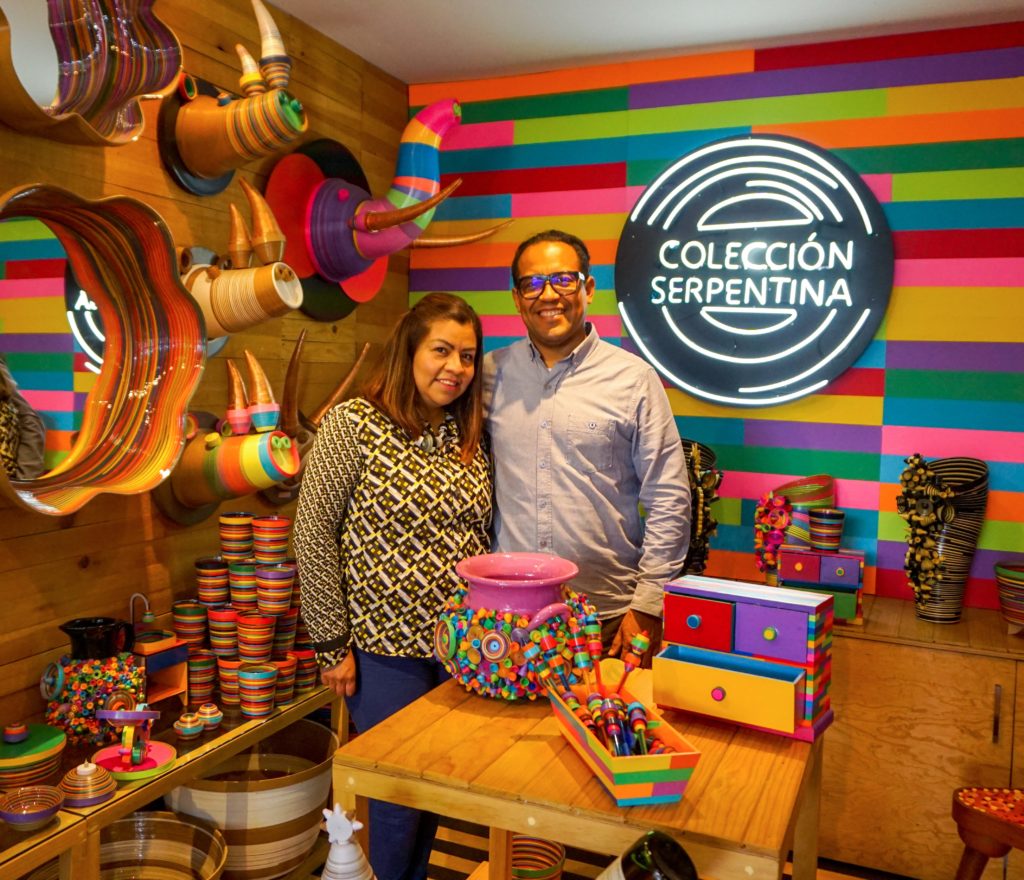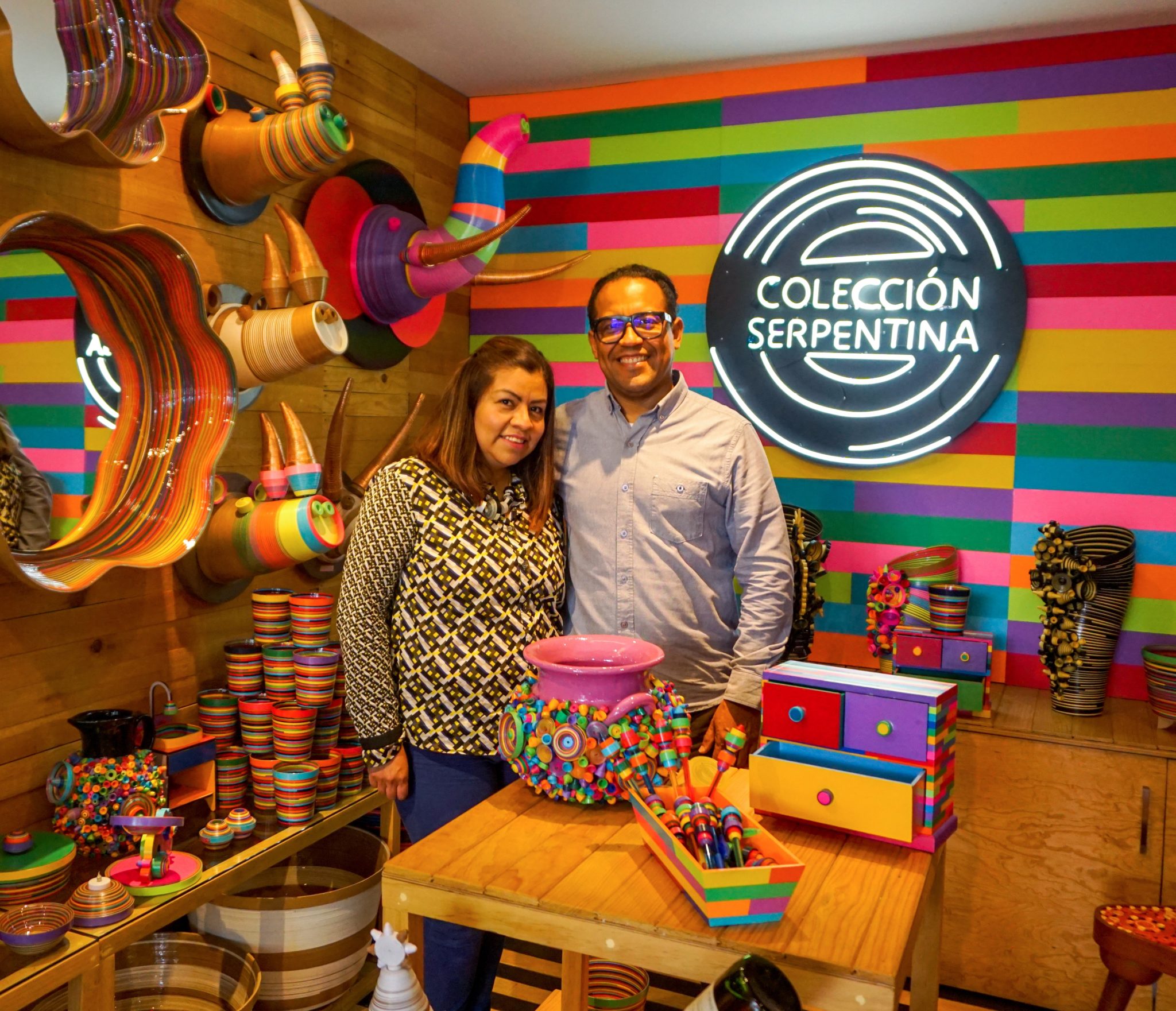 Working with mentors, Yolanda and Jesús were able to pivot to e-commerce and launched a website. Today, Colección Serpentina has built a more resilient model for their unique products and the business provides more than 25 jobs in Mexico City to low-income women.
How can your business give back to your community?
Beyond creating jobs in your community, here are 3 ways that your business can have a positive impact.
1. Think about the full life cycle of your product and materials.
Ecodunia utilizes hyperlocal materials, like cotton and leather, and skilled local craftspeople to print, cut, and sew their bags and wallets. With an eye on sustainability, their products are designed to last for years and include reusable produce bags and totes.
2. Look around your own community.
Sana'aty identified a need for financial opportunities for women that do not require them to leave their homes. By harnessing local craft traditions popular among women, Sana'aty provides a marketplace for women to turn their hobbies into a source of income.
3. Utilize and support resources available to you like business mentoring.
Whether it is finding a mentor to help you grow your business so you can hire another full-time employee, or sharing your hard-earned knowledge with a new entrepreneur, free resources like business mentoring on MicroMentor can help communities thrive.
To learn more about MicroMentor and how you can become a member to work with a mentor, click here.