Whether you're a wholesaler or retailer, the number one way your business can survive right now is to launch a website with e-commerce capabilities. The easiest way to do that is by using a platform that is easy to use, provides great looking templates, and has local marketing tools and e-commerce. While there are lots of choices, the four that stand out now are GoDaddy, Shopify, Wix, and Squarespace.
---
GoDaddy: Best For Beginner to Intermediate Online Retailers
GoDaddy has risen to the top of our list because of how quickly they responded to the needs of small businesses during the pandemic. As of this week, they've made their GoDaddy Website + Marketing absolutely free. GoDaddy's platform offers beautiful templates that are highly customizable and responsive (meaning they are optimized for mobile). It offers simple features like SEO, email, promo banners, and more. It also offers local advertising in Yelp, Google My Business, Google Ads, Facebook and Instagram integrations.
It also has more advanced features like data and analytics, SMS, tax and shipping tools, and more premium features designed to help retailers. What makes GoDaddy's platform stand out is its ability to host member areas and secure sign-on; this makes it ideal for wholesalers who want to set up online catalogs or accept wholesale orders online. Once your website moves to a paid subscription, it will cost $10-$20 per month to run your site; it will be $25 per month if you have advanced integrations and are selling on Amazon, Etsy, and eBay.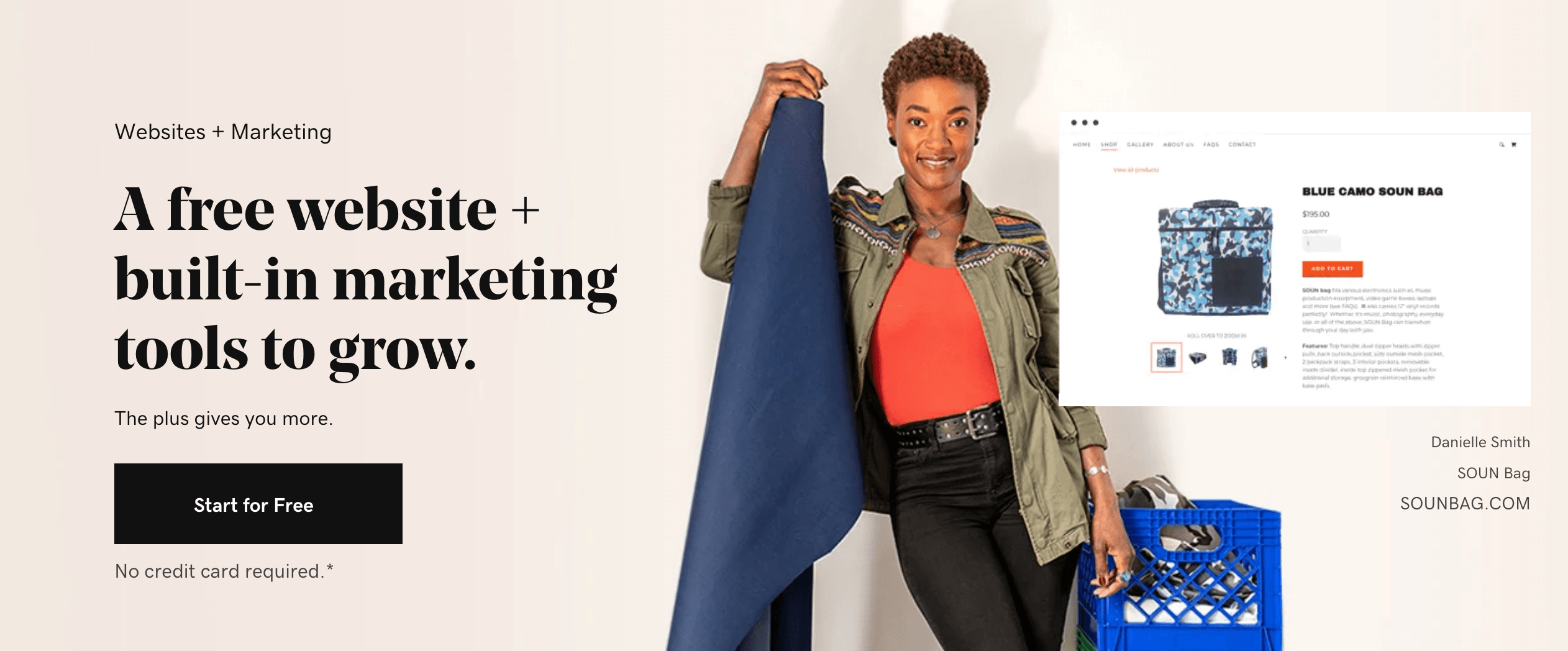 ---
Shopify: Best For Intermediate To Experienced Online Sellers
Shopify is by far one of our favorite platforms for online sellers and brick-and-mortar retailers. While it can be used by someone starting out, we find that retailers with online selling experience (and a certain volume of monthly sales) find the most success with it. Shopify's platform is a shopping cart and e-commerce engine. It's designed for retail businesses looking to sell products or services (or both) online. Shopify offers over 70 free and paid themes you can choose from, all websites are designed for mobile commerce and its blog features are built to handle content retailers need (like look books, embedding products to purchase, etc).
When it comes to the backend, it offers military-grade credit card security features, seamless shipping integrations from all major carriers, multiple language support, and even drop shipping capabilities. The platform also offers robust customer account management features so that you segment customers into groups, manage email marketing, and streamline order fulfillment. For marketing, it offers built-in, easy to use SEO features, social media integrations, and the ability to drive product reviews. What sets it apart from other website builders is it offers more advanced online selling integrations.
A retailer has the ability to sell on Facebook, sell on other online marketplaces, and also leverage Google product ad listings. For all paid plans, Shopify offers 24/7 dedicated support, tons of apps, the ability to hire experts who specialize in the platform and a ton of DIY videos for those who want to learn to manage their sites themselves. Shopify pricing starts at $29 per month, plus it takes a 2.9% sales commission. They do offer a starter plan for those just starting out ($9 per month).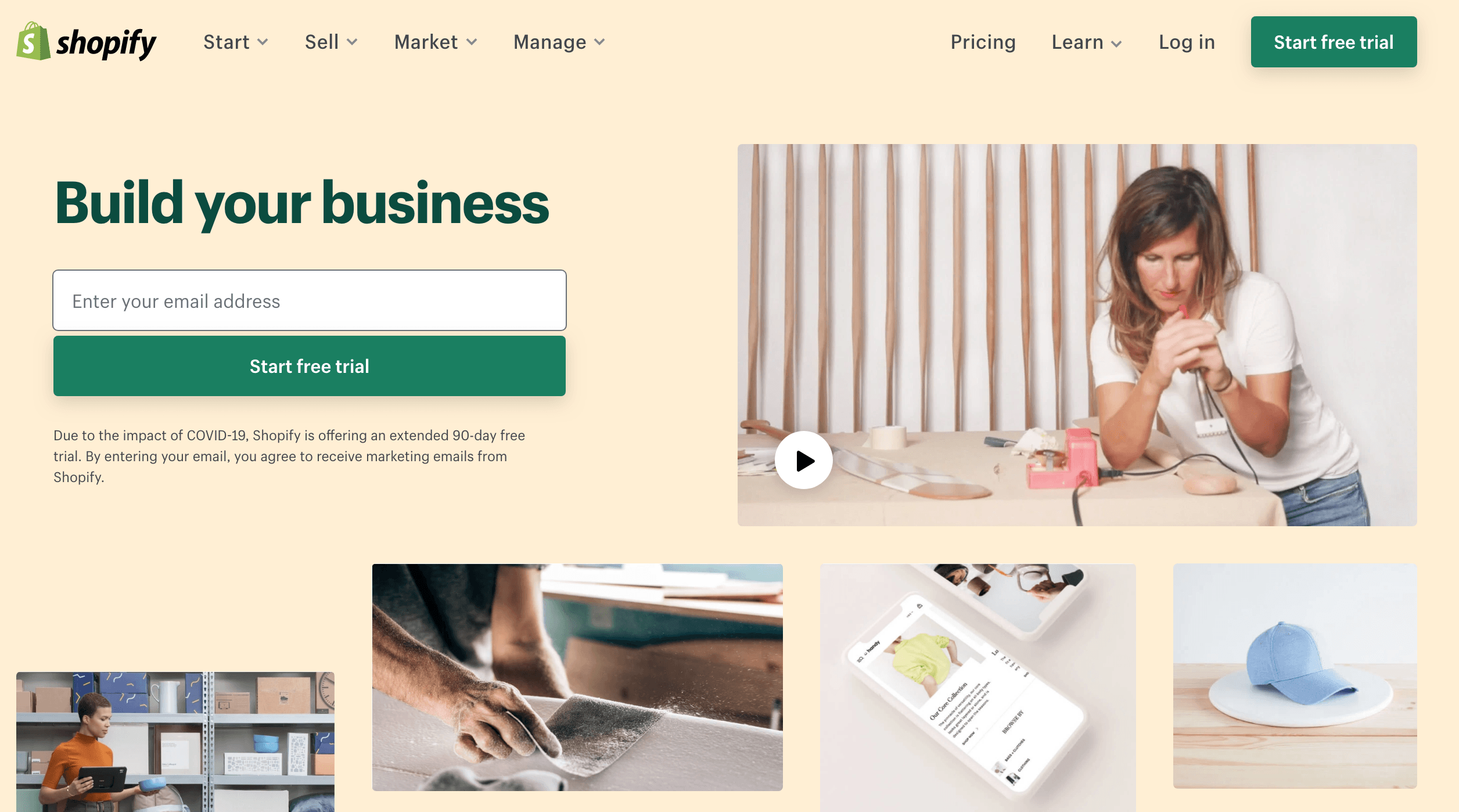 ---
Wix: Best For Retailers Who Want A Web Presence To Drive In-Store Business
Wix is another great platform that allows retailers to set up an online presence. But their features aren't as tailored to e-commerce as Shopify or GoDaddy. Wix is better used by physical store locations who want to have an online presence that can help market and drive business in their local area. Like the other two builders, Wix offers great templates for retail businesses. What makes Wix templates different is that they make the transition from online to offline very simple.
For example, all their templates are mobile-friendly, make it easy to search for a business, call a business and/or book an appointment right from the phone that's in someone's hand. You don't need advanced knowledge of location search marketing or mobile marketing to make it happen, they do it for you. For retailers and/or retailers with services, you can use your site to drive online business and in-store interactions. You can set up email marketing programs that bring people into the store with incentives or manage RSVPs to special events.
You can book and schedule shopping appointments or advice sessions. In terms of marketing, Wix offers easy to use, simple local search marketing features built-in. It also offers basic ad integrations that all businesses can use in their local area. Overall, Wix is great for retailers who want to bridge e-commerce and real-world customer sales. Wix pricing starts at $17 per month and goes up to $27 for plans that will suit retailers.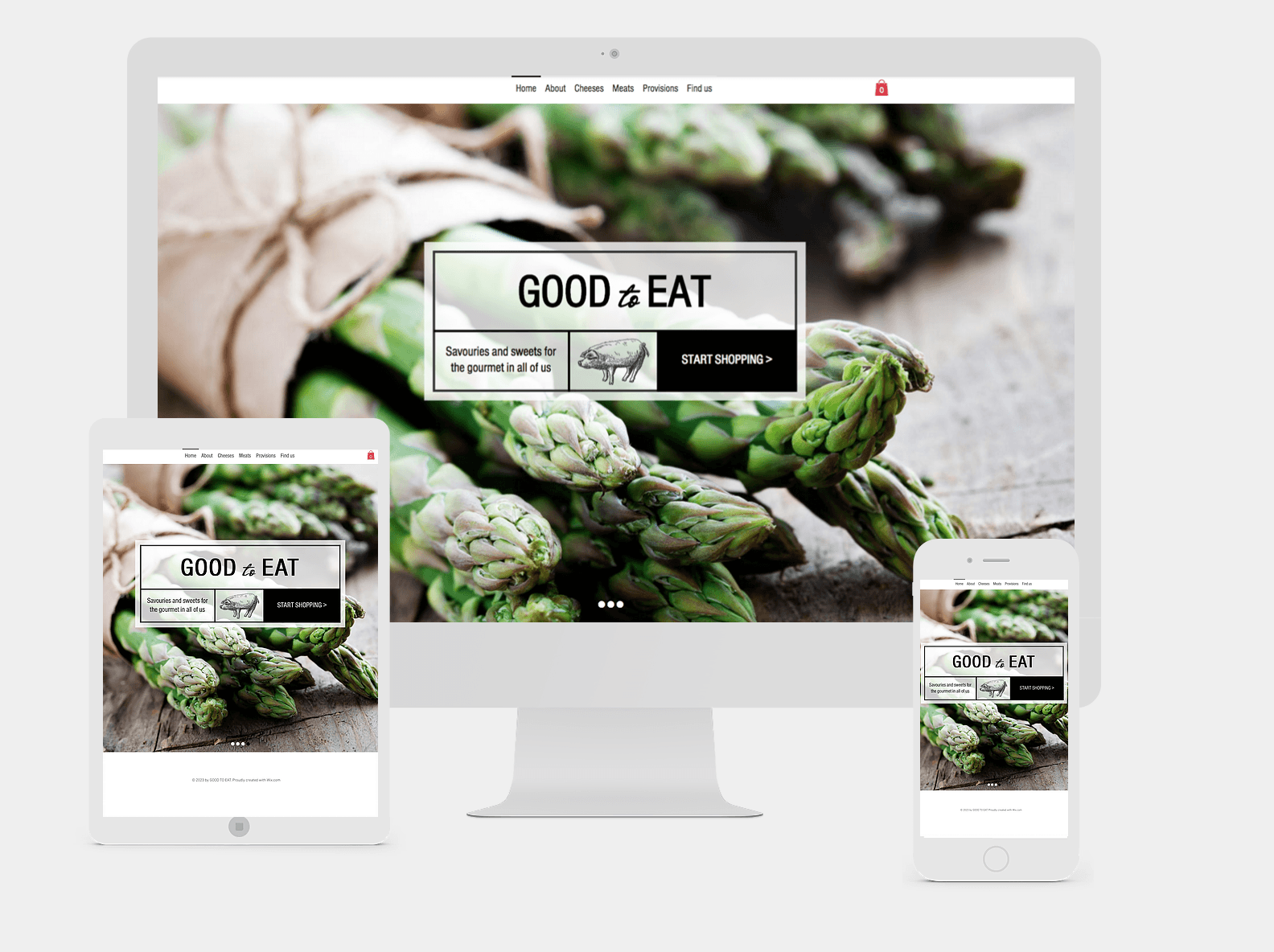 ---
BigCommerce: Best For Established Sellers and B2B Wholesalers
In my opinion, BigCommerce is very similar to Shopify when it comes to a powerful, intuitive hosted ecommerce platform. The key difference with BigCommerce is that it may be best suited for more established retail businesses looking to scale their sales across multiple channels or  B2B retail businesses. So if you're a wholesaler, manufacturer or importer, BigCommerce designed their platform with you in mind.
The company currently hosts 90,000 stores in 65 countries.  Like the other ecommerce platforms we've reviewed, BigCommerce offers pre-built templates, robust SEO tools, analytics with conversion optimization recommendations, and it also offers a single dashboard to manage product listings on Amazon, Facebook, Instagram, Ebay, and other channels. It also offers built-in payment solutions. All of their features can be customized for B2B sales as well (placing wholesale orders, etc).  T
hey also offer over 200 add-ons that help you manage everything from your customer database to shipping and fulfillment. Overall, the platform is a bit more complex to use than Shopify, but for established businesses, that may not be an issue. Their plans start at $29.95 per month and go up to $299.95 per month. And unlike other platforms, they don't charge transaction fees when you use your third party payment processor. That 2% savings adds up to be a significant line item!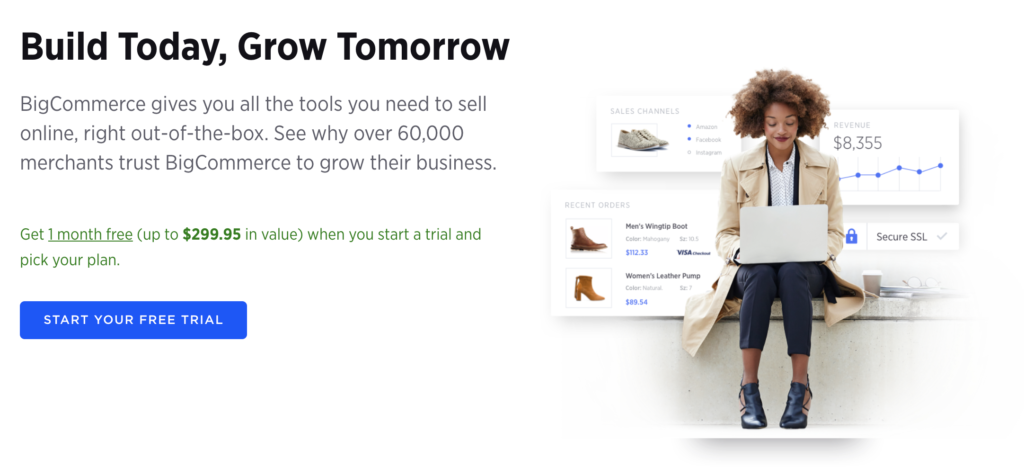 If you're looking for ways to strengthen your online visibility and increase store traffic – whether online or offline – visit ASD Market Week's over 25 free educational sessions and learn how to improve your retail business! Begin by registering for ASD for FREE today.
---