Supply Chain and Manufacturing Shortages Continue to Impact Retailers and Manufacturers Alike
Amazon, just like other businesses, has seen a change in operations since the pandemic struck. The out of stock notices, higher prices, and extended delivery dates have caused consumers to point their fingers at Amazon, but Amazon isn't entirely to blame.
The online giant was hit with massive orders in March as shoppers searched online to purchase essential items in mass quantities. At the same time, the retailer was hit with a price gouging problem that they tried to police and control. As if that wasn't enough to handle, their grocery delivery service began to buckle as online grocery orders soared.
By mid-March it was obvious that something needed to change. Amazon made the decision to prioritize the shipment of medical supplies and household items from their warehouses, as well as place a limit on who would be able to sell essential items like hand sanitizer and face masks. This left many Amazon sellers frustrated and in a lurch.
In recent weeks Amazon has started to allow merchants to ship items that are considered non-essential but is still limiting the number of items in new shipments. This indicates that the logistical nightmare that sellers have been facing likely isn't over yet. These restrictions are keeping online retailers from making a comeback after the hit their business took earlier in the year.
Online Seller Still in a Pretty Good Spot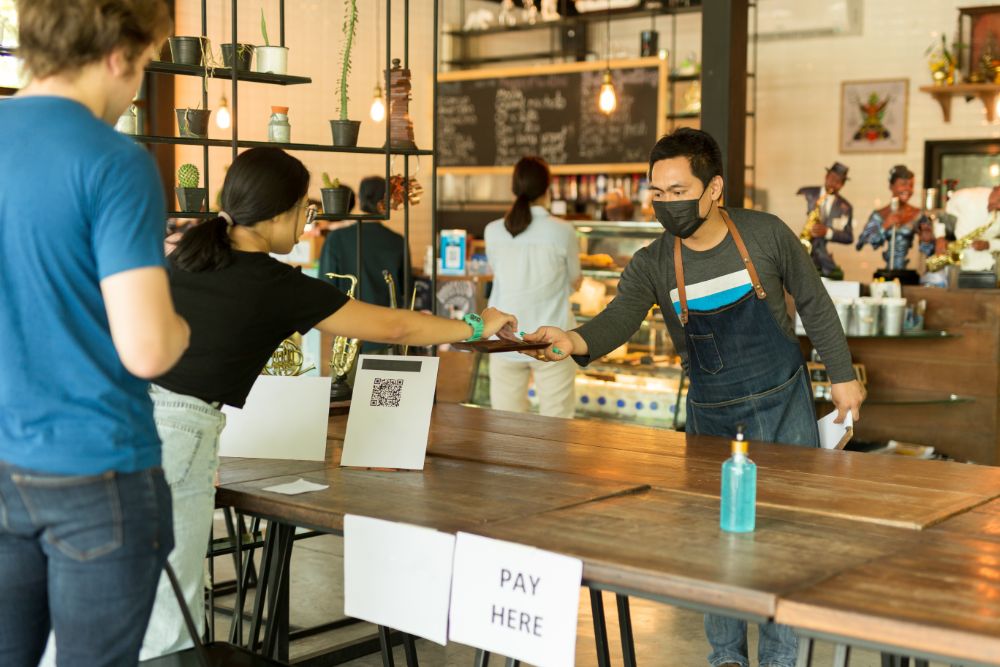 One thing most third-party sellers do agree on is that there was no way they could have prepared for the supply shortages and delays that came with the pandemic. Fortunately though, e-commerce retailers seem to be in a pretty good place. Shoppers, after all, are being forced to shop online because they can't go to a brick and mortar store like they used to. However, it isn't that simple.
Think about it. More people are shopping online, but there has been a huge shift in the activities that people are participating in (travel for instance). This means that as new patterns emerge in light of the pandemic, e-commerce and other types of retailers will need to learn the new patterns and how this relates to their business. It will be vital to shift business to adapt to their customers' new priorities, whether online or brick and mortar.
New Consumer E-Commerce Trends
So far there have been a few things that have stood out when it comes to e-commerce trends during the pandemic. Baby product sales have surged with a whopping 237 percent week to week increase, food and beverage has increased 26 percent, and toys and games are down 54 percent. Although shoppers have turned to e-commerce in the days of shut-down storefronts and social distancing, many have also found themselves out of work. This means that nonessential spending has tightened down worldwide. So, what is an e-commerce retailer supposed to do with so much uncertainty? Other categories such as beauty, at home fitness and pet care are seeing the same increase in online sales.
What's a Retailer to Do?
One of the issues that many e-commerce retailers have faced is a shortage of supplies, so the first thing that needs to take place is working with their supplier to create a plan for continuity. While this is a long-term potential fix, e-commerce sellers should also attempt to find suppliers in other areas to diversify their supply chain to safeguard themselves against shortages. Balancing flexibility and sourcing resilience with cost should always be a priority for retailers, but especially in light of the pandemic.
If you are facing supply shortages, the best short-term solution is to create inventory reserves to help you manage while supplies are limited, prioritize products, and halt any promotions. If you have already taken a negative hit, all is not lost, even if we are facing a new normal. Here are a few tips to help adapt your strategy to the current times:
Set Up You Own E-Commerce Website: Many retailers still don't have their own e-commerce site. Here's a list of our top choices of platforms than can get you up and running in less than a week!
Reach Out to Your Manufacturers – There are a lot of factors that can impact your supply and demand for your store. Talk to your manufacturers and find out if they anticipate the pandemic impacting their production. Although you can never know for sure what will happen, try to stay informed about what may or may not happen to your supply chain.
Find Alternative Suppliers – When the pandemic first hit, it was primarily centered in China. This is also where many Amazon sellers source their products. Consequently, inventory shortages hit before sellers were able to find an alternative supplier. While China is now returning to business, you should always try to have an alternative supplier in mind to help mitigate the risk to your supply chain. Check out the ASD Exhibitor listings for manufacturers who can ship now or check our list of online wholesale marketplaces who have U.S. based suppliers.
Perform a Customer Needs Survey – Think about your ideal customer. What is their current living and working situation? What are their needs at the moment? If you understand their current situation and needs, you can be better prepared to meet them where they are.
Shift Your Business – One of the most obvious impacts that coronavirus has had on e-commerce is the shift to spending more time at home. Think about ways that you can help your ideal customer in light of this. Restaurants, for example, amped up their delivery and curbside options. Many e-commerce stores have started stocking new items that are essential products or items that are considered boredom busters. What options could your store include that might fit the needs of the stay-at-home customer?
What's A Manufacturer to Do?
As you can see from the recommendations to retailers, buyers are going to be reaching out their suppliers in order to secure what product they can. In order to help buyers find merchandise, here are a few things you can do to help them stock their shelves or fulfill online orders.
Fortify Your Relationships: If you still haven't been able to meet with customers in person via a trade show or market, make sure that you can send merchandise information online. You can do this by setting up your own website, joining an online marketplace, using the ASD & IGES Online Market, or all three.
Communicate Shortages and Statuses: If items that retailers order are out of stock, let them know why. Also let them know when they can expect them to become available. If you can, offer them alternative merchandise that you do have and/or you can secure for them.
Become Proactive: If there are items you supply are not going to be readily available soon, make recommendations of new merchandise aligned to trends that may help them. New product categories are rapidly being introduced in order to meet the changing needs of the pandemic consumer.
Take Shipping Costs and Transportation Into Account: In the last year, shipping container prices have risen nearly 33 percent. Labor shortages, port delays, and other environmental considerations are delaying products from reaching the U.S. Taking these factors into account is going to be important and helping retailers understand this will help you with all three points above.
While the world is making progress in terms of establishing a new normal, retail is still going through ups and downs. Taking the long view and doing your best to navigate supply chain challenges will pay off.