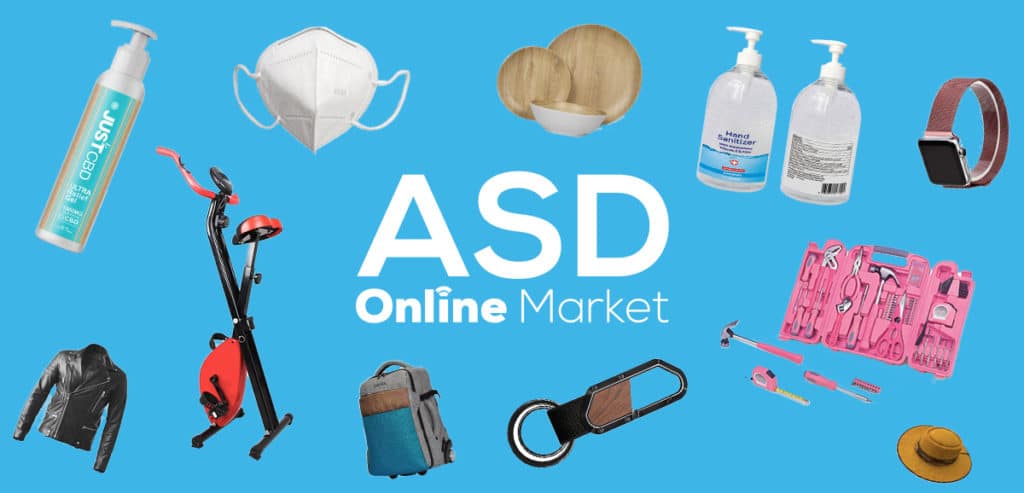 Are you tired of waiting for live events to shop for high margin products for your store? ASD Market Week is excited to announce the launch of ASD Online Market, your opportunity to explore retail products (including some with unheard-of sales and exclusive specials), seamlessly connect and do business with vendors, and access on-demand education on how to sell during Covid-19 and beyond.
These days, you've probably seen a lot of your favorite events become virtual or online. The ASD Online Market is not a live virtual event. It is a one-stop resource to set up appointments and talk to vendors who may or may not be participating at ASD Market Week or other trade shows, and it takes place throughout the year. You no longer need to wait until ASD Market Week to find vendors with apparel, beauty, gifts, CBD, and more products. Here's what ASD Online Market has to offer.
Find Your Vendor Matches. The ASD Online Market is built to match you with products and vendors that you need right now. That's why it's important for you to complete your online profile so that ASD Online Market can deliver your best vendor matches in your Recommendations Page. Your Recommendations Page makes it quicker and even easier to locate the right vendors for you, and the more complete your online profile, the more accurate your matches will be.
Explore Products. Products have been organized through the Product Preview, Video Gallery, and Deals & Special Promotions Page. Packed with photos and videos, the Product Preview and Video Gallery are meant to help you experience product features in the comfort of your home or office. Plus, vendors with can't-miss sales have been compiled in the Deals & Special Promotions Page to easily find the best discounts, shipping specials, and price for your budget. Additionally, you can search by product category and keyword to further customize your needs.
Network and connect. When your profile is complete and you log into ASD Online Market, this allows you to keep track of your favorite vendors, schedule appointments, message them directly, and much more. ASD Online Market will showcase vendors who will be participating live in the February 28 – March 3, 2021 event in Las Vegas, as well as virtual-only exhibitors who may not be able to join us in-person. This is an exclusive mix of vendors who are ready to talk to you today.
On-Demand Education. Not only is ASD Online Market a place to find vendors and products online, it also features a virtual education hub with free on-demand webinars, particularly on retail innovation, selling online, and how to shift your customers' shopping experience.
Visit ASD Online Market to get started now.