If you choose to keep your store open, you'll need to rethink how you run it. Your store can survive and thrive during the pandemic by adopting new sales strategies, going online, rethinking your merchandising, and catering to your changing customer base.
---
In our last post, we talked about deciding if it was worth keeping your store open and how to renegotiate your lease in order to help you in the long run. If you are keeping your store open, then you're going to need some new tactics to revive your customer base and bring sales back up. Thankfully, your store can easily use tactics that large retailers are using.
Rethink Your Square Footage
One of the first things to consider when rethinking your store doesn't have to do with marketing, sales or merchandising. It's actually about utilizing your square footage. Most large retailers are radically overhauling physical store location. While many are closing stores, the other part of rethinking their store strategies is related to: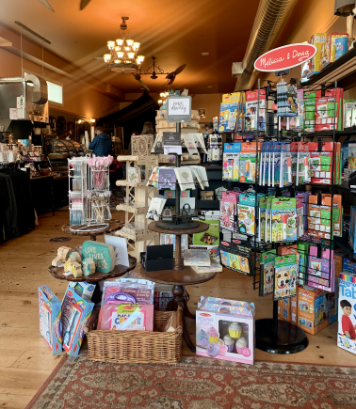 Reducing square footage;
Using physical locations in new ways;
And/or creating more cooperative models for utilizing square footage they can't get rid of or fully utilize.
It's a great time to ask yourself, "Could my store do the same?"
When you're renegotiating your lease, could you give up some of your square footage to make your footprint more manageable and affordable?
Could you use your location in a new way? For example, could you add a farm CSA to it for fresh produce or partner with a maker to serve as a pickup location? Could you become an art studio for local makers?
Many antique malls are run by having 10-100 vendors in one space. Could you adopt a cooperative model and share space with retailers in complementary areas and become a lifestyle destination? Could you host creative community events and pop-ups once the pandemic allows for this?
Now is a great time to think of how you can diversify your revenue streams from your physical store.
Revisit the Pricing and Availability of Your Merchandise
Now is also a great time to look at the pricing and availability of your merchandise. The pandemic has drastically shifted how your customers shop and what they carry. One of the areas that was hardest hit and is experiencing the slowest recovery time is apparel and accessories. I can't tell you how many stores I've walked into in my small town of Snohomish that still have merchandise from six to twelve months ago because they didn't discount it. In order to bring back sales and maintain a customer base, you need to revamp your pandemic merchandising strategy. Here are a few tips:
Move Old Merchandise NOW: First and foremost, if you have old inventory, MOVE it. Freeing up inventory brings cash back into your pocket and it frees up shelf space for you to bring in new merchandise in new categories that can help you make money.
Bring In Merchandise That Customers Want: Since many of your customers are still working from home, their needs are changing and so are their hobbies. Bring in products that they'd be interested in. From cookbooks to sourdoughs starters to crafting supplies, look at what's hot and bring it in. Local availability of products is helping many small retailers thrive as shipping and logistic bottlenecks make immediate delivery hard. Shopify has created a great list of trending products, and of course, there's always Pinterest, which update trends monthly in all categories.
Maximizing Your Windows for Merchandising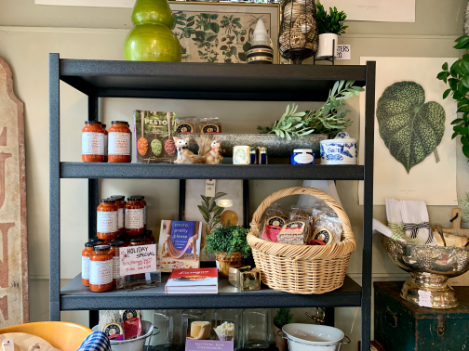 Here's where your pre-pandemic merchandising skills come in. Your store windows are your biggest asset in driving sales. Have you noticed how foot traffic outside is up lately? Depending on what phase of reopening you're in, people can shop in stores, sit down in restaurants, or eat outside. Coffee shops never closed here in Washington, so the best windows were beacons of products available from many retailers.
Have you set-up text to buy for your customers walking by?
Have you put signs in your windows explaining how they can buy what they're seeing even if it's by calling you or visiting your Facebook page, paying online and then picking it up?
Two of my most favorite shops in Snohomish pivoted overnight to this early in the pandemic, and they said that in February and March of 2020sales were better than the previous year. What's more, they also said that a year later sales remain steady. While their businesses were battered by the pandemic, they are not at risk of going out of business permanently. Other retailers who closed up shop, had no e-commerce or no established social media presence couldn't say the same thing.
Creativity is going to be key for stores that want customers to keep browsing, and your store windows are a great way to help shift how they perceive you. Developing a purchasable window-shopping experience reintroduces fun, adventure and discovery into in-person outings. See if this can work for you.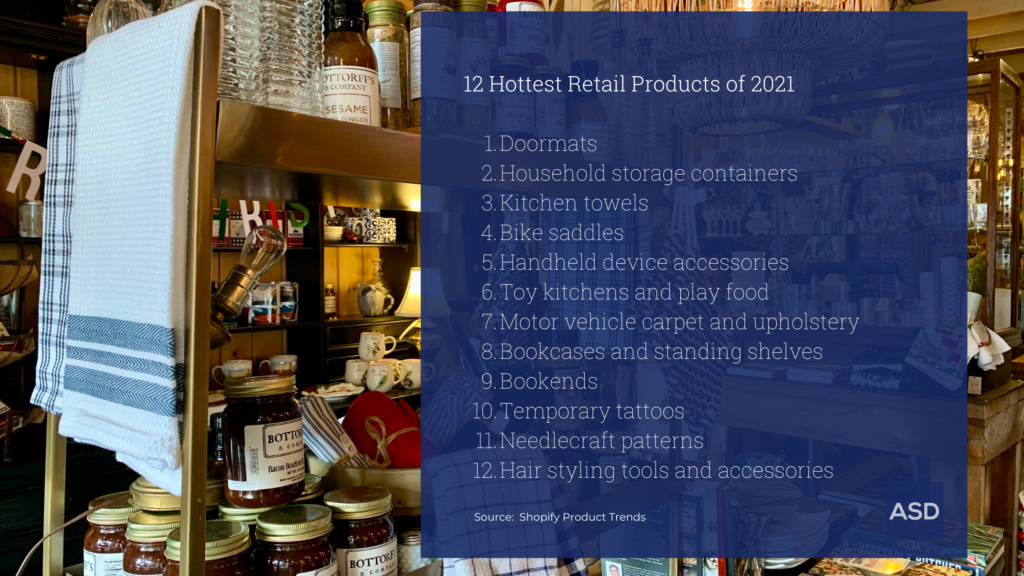 ---
If you haven't already gotten it, we wrote an extensive guide about creative merchandising and building beautiful windows, download it for free.
---
Customers Still Like to Shop in Person, Even if They Only Get to the Curb
To go along with leveraging your windows as a shopping channel, you're going to want to invest some time and energy into how your customers can pick up from your store. Many of you have already initiated curbside or contactless delivery, and this online-to-offline behavior is going to continue. According to the New York Times:
The popularity of curbside pickup reveals that the future of retail is not just more packages piling up on people's doorsteps. Beyond satisfying the need for contactless shopping in the pandemic, it taps into Americans' desire to drive to a store, a pull that can be just as strong as, or even stronger than, the convenience of home delivery.
Across the board, a recent study by COWEN shows that 30-40 percent of store sales are using order online and pickup in-store or curbside. That same study estimated that 30-35 percent of your store's customers will use this as a service by the end of 2021. This shows that customers still want convenience in getting products when they want them, but they want to do it safely.
What's Going to Happen Next?
As a retailer, you must know we are not out of the woods yet. As I mentioned in the first article, commercial real estate is preparing for some cataclysmic shifts. Brick-and-mortar stores have an important role to play in this. While we'll continue to see stores closing, we'll also see a lot of opportunities because as some retailers develop savvier store strategies, they'll have an upper hand to negotiate favorable leases and rents. So for now, get creative with your merchandise, get creative with how you use your store space, and invest in staff to develop higher levels of customer service so that the new ways you sell online-to-offline help rebuild your business.